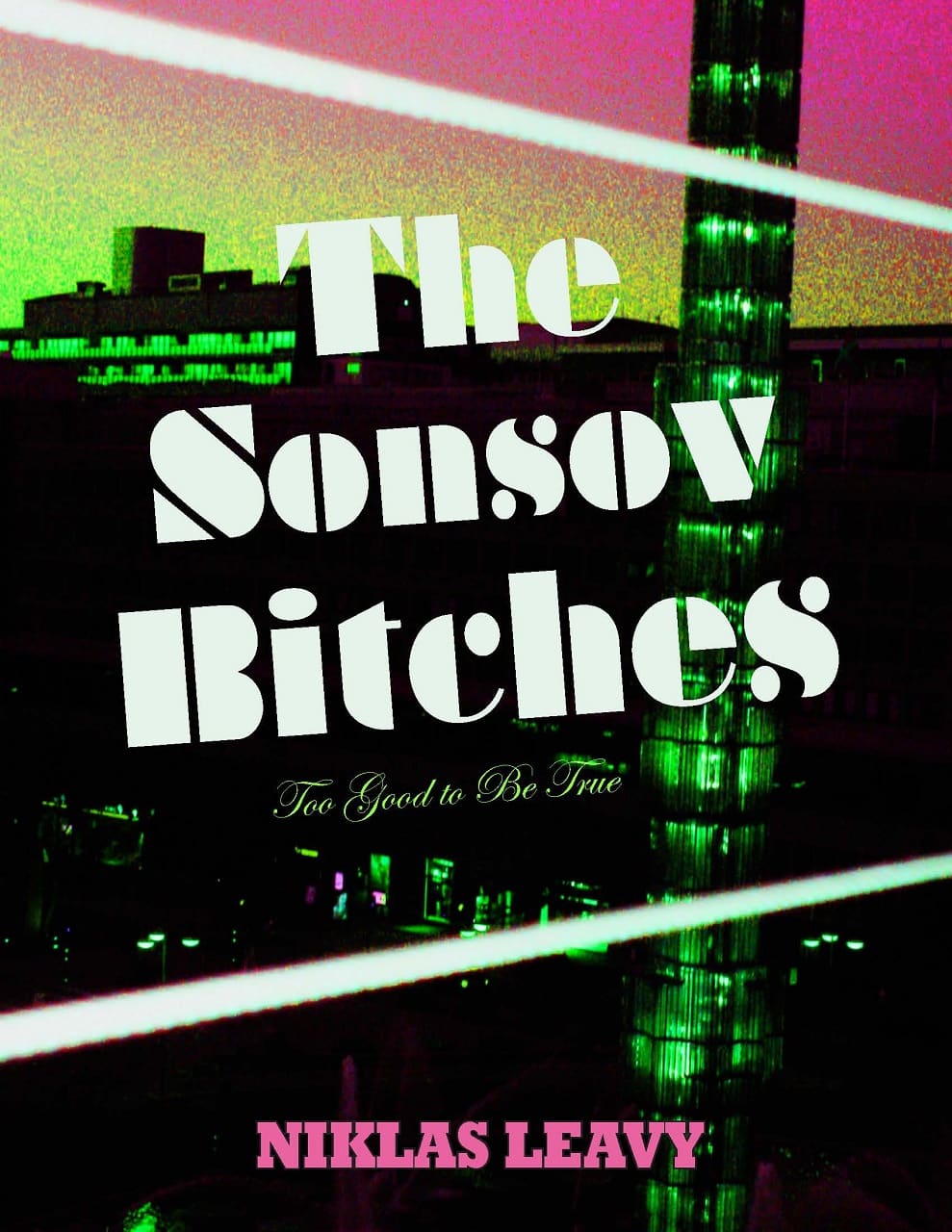 I first met Niklas Leavy just over a year ago. At the time, I was still querying, and he was working on a book – hitting me for information on US agents and how to approach them.
Niklas had some success on the traditional path, but that was in Sweden (and writing in Swedish). This time he was writing in English, and that publication credit wasn't going to open too many doors in Manhattan.
Fast forward one year, and Niklas has self-published his first book in English. As you will see from the interview below, his situation is quite unique.
I spoke with Niklas over a few days in Google Docs, and I think you will find this very interesting.
***
Hi Niklas. I know you quite well, but why don't you introduce yourself to the readers and tell them a little about yourself.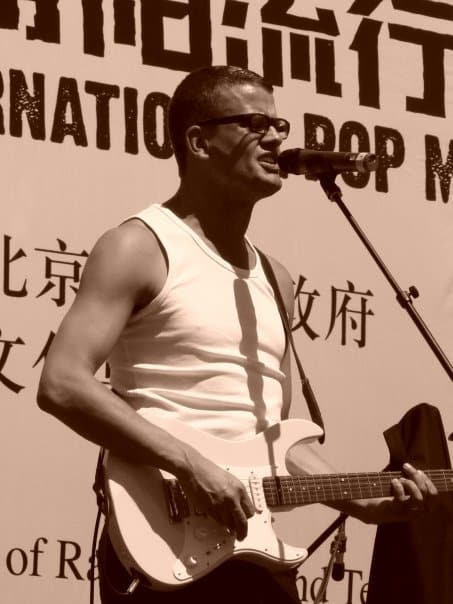 I'm a 40 year old writer living in Stockholm, Sweden. I work as a free-lance editor and I also do some teaching, mainly History to underprivileged kids.
In 2009, I published my first novel – the traditional way – with the Swedish publisher Normal Förlag. It's called På knä i Köpenhamn and follows the adventures of a young, gay man called Robin, trying to find love and success in business in Copenhagen.
I wrote it with my brother, who is a gay activist. Our goal was to try to write a Harlequin-style novel, using almost only gay characters.
We had two objectives: normalizing gay experiences and at the same time stressing how – when it comes to romantic fiction at least – there's nothing more "queer" than heterosexual love.
You have just released a book, The Sonsov Bitches. What's it about?
Again, it's gay fiction. The Sonsov Bitches is about another young, gay man. Simon de Beauvoir works selling snacks on a train between Paris and Angers, in France. When he gets the chance to be the frontman of a band, he feels that it's his only chance in life. The problems start when someone tries to kill the band members off, one after the other. It's my attempt at writing gay chick lit, with a thriller twist.
I guess you might call it a Dick Lit Thriller.
Heh. I like that. Your first book was traditionally published, and written in Swedish. But this book, your first in English has been self-published. Talk us through some of the thinking there.
Like most people here in Sweden I was unaware of the massive changes that are taking place in publishing. That's coming from someone that works in the business, mind you. Then I read your excellent book Let's Get Digital and started to understand this brave new world of books. It's nothing short of a revolution. That, teamed up with the feeling of not wanting to send out queries and my novel to tons of people who might not even get back to me made the choice easy.
The whole indie writer scene feels very interesting right now. Even though I self-published The Sonsov Bitches, I'm not in it for the vanity. I'm in it because I want people to read and enjoy my books. Deciding to self-publish put a very big, stupid, happy smile on my face already the day of the launch, when I sold my first copy of the novel on the German Amazon site. The fact that someone in Germany is reading The Sonsov Bitches blows me away. That person made all those years writing it worthwhile, with a click on the buy button on Amazon.de.
That's really cool. I don't leave my writing cave much, except to haul home bottles of grog. Is there much of a self-publishing "scene" here in Sweden? I don't see too many (or any, to be honest) Kindles around, but plenty of iPads and iPhones. Are people reading e-books here? Has the whole digital revolution had any impact on publishers?
Sweden is way behind, both on the publishing and reading sides. It is starting to change, but will probably take at least another couple of years. There are a few self-publishing sites up and running, but their impact is limited so far. Vulkan.se is the most serious attempt. The publishers are trying to limit libraries' lending of e-books, and they're pricing and marketing e-books more or less exactly like DTBs, which feels like they're trying to reverse into the future. All the big players understand that they'll have to change, but seem fairly clueless.
I see the same pattern all across Europe. European publishers have had extra time to prepare for the digital revolution, but most of them haven't used it wisely, and instead doubled down on the mistakes their American cousins have made: not releasing e-book versions the same time as hardbacks, pricing them too high to protect print sales, paying authors too little despite the reduced costs in a digital world, and wasting time and money in a pointless battle against piracy.
But I want to ask you about something else. Most Swedish people seem to have a high level of English – and that's true across all of Scandinavia. I read something recently about Denmark where they said that English language versions of books from the UK and the US often outsell the local translations because of problems with the translation, the delay in the translated version hitting the shelves, and the simple desire to read the writer's original words. While we haven't seen a big appetite for English language work in Germany, France, Spain, or Italy, do you think there is opportunity in Scandinavia for self-publishers writing in English?
I would like to be the first in a long line of writers giving it a shot. The Swedish market is too small to be able to make a living from it, unless you really make it big, i.e. DTBs. I face the same problem as everyone else, though: how to reach readers.
Anyone reading The Sonsov Bitches might naturally assume that you are gay. But you're not (unless you have something to tell me), you're happily married with two children. Where did the impetus come from to write from this perspective?
I've been involved in the fight for gay rights for a very long time, through my brother. For me, one of the biggest mysteries in life is why so many people accept the lack of civil rights for gay people, without stepping out of their comfort zones to show solidarity. My brother was gay-bashed so badly that he developed epilepsy, yet people seem to be more interested in who he marries than how to stop the next person from getting gay-bashed.
I am absolutely convinced that future historians will look at our time (and, yes, that means 2012) in horror when it comes to civil rights for LGBT people. The Sonsov Bitches is my attempt, through entertainment, to try to be a part of change for the better.
Was the book hard to write?
Not really. I believe that human life can be filtered through almost anyone. It did certainly help, however, that my gay brother gave me invaluable feedback when it came to the sex scenes. I soon realized that I was clueless in that department, hence the wife and two kids.
Speaking of your wife, you took her name when you married.
Yes. I also waited to get married until my brother was allowed to get married according to Swedish law. I firmly believe in not following tradition, if tradition is wrong. In my Utopia love is universal, yet private. Until we're there, we have to fight.
I've read The Sonsov Bitches and it was great. It's set (mostly) in Paris, and I spent a summer there about 10 years ago. Reading all the names of the streets brought back a lot of memories. Have you spent much time there?
I grew up in a small town in Western Sweden and couldn't wait to bust out of town. When I graduated from high school I moved to Paris. The contrast was almost too big to handle. It was like a second birth. I lived there for almost a year in 1992 and in some ways I never left. A big piece of my heart still sits in a café somewhere in Saint-Germain-des-Prés. I go back as often as I can. To really spread a thick layer of camembert cheese on it, I got engaged and married in Paris as well. My brother, who is a gay priest, married us on a sunny day in May 2006 in Parc des Buttes Chaumont.
Your main character – Simon de Beauvoir – leaps off the page. He's snarky and bitchy, but a lot of that is hiding the self-doubt that has stalked him for much of his life, and the pain he felt growing up. Is he a purely fictitious creation?
Simon de Beauvoir and I have a lot in common. The only significant difference between us is that he's gay and I'm straight. One of the strangest things in my life was when I hit my first writer's block working with the novel, around 2005. Then Simon and The Sonsov Bitches were about to play a show in Bangkok, Thailand. In January 2007, in the middle of my not being able to continue writing, I got the offer to join a band that was going to go on tour in China (I play the guitar and sing back up). On stage, in Beijing, I felt my self-doubt imploding and has felt different about myself ever since. That experience unlocked the writer's block and of course made its way into the novel.
That's fascinating. When my creative well is dry, I always try and do something outside of books and writing to unblock myself. That could be something as simple as going for a walk or going to an exhibition, or listening to some music, or just watching a thought-provoking movie (science-fiction always works for some reason). What you did sounds like an extreme version of that process!
Part of the plot, as you mentioned, surrounds Simon joining a band and obviously you have some direct experience there. But do you find your creative pursuits feed into each other in less direct ways? Have you ever thought of recording any of the songs in the book? After all, it's a small step from being a straight writer releasing gay fiction to being a straight guitar player in a gay boyband!
You're actually not the first person that suggests that! I feel quite content leaving the songs of The Sonsov Bitches for my readers to compose in their heads. I am equally satisfied that my punk rock band Los Pelados' biggest hit is a homoerotic song called Johnny's Girl. It's about someone that sees the coolest guy in his high school cracking jokes with the local football jocks, only to realize that he wants to be Johnny's girl.
Do you have any more adventures planned for Simon de Beauvoir and The Sonsov Bitches?
Not right now. I am currently working on a series of shorts, in the Nordic Mystery genre. If my readers want more of Simon I am ready to let him out of his box though.
***
A huge thank you to my friend Niklas for that fascinating interview. If you want to pick up The Sonsov Bitches (and you really should), you can get it on Amazon US here and Amazon UK here (and all the other Amazons too).
It's a really funny book, and I highly recommend it. I beta read this book, and, honestly, it's probably quite a bit outside my usual genres. But I'm so glad I did; it's full of snarky, bitchy, and hilarious characters.
Oh, and the book is on sale – this week only – for the low, low price of 99c. Grab it before it goes back up to $2.99.
Here's the blurb:
Simon de Beauvoir's job selling snacks on a high-speed train is dreary. When Simon gets a chance at stardom as the frontman of the gay boyband The Sonsov Bitches, he thinks he has it made. But success always brings envy, this time with deadly consequences. Can Simon save The Sonsov Bitches? Can he still look divine while a crazed killer is targeting him? Will his long-cherished dream of being famous and fabulous be ruined by the lunatic stalking the band?
I'm sure Niklas will be along later if you have any questions yourself. If you want to check out his band, Los Pelados have a MySpace page here. I'm still trying to drag Niklas into the social mediaverse, but in the meantime, you can get in touch with him at cobra [dot] capella [at] gmail [dot] com.
What are you waiting for? Did I mention The Sonsov Bitches was only 99c? Go, scoot!