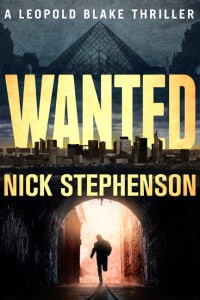 There is a lot of upheaval in publishing today and I think that's likely to increase rather than decrease. The best insurance policy any writer can have against the future is a targeted mailing list.
I've written before about how the author with the biggest mailing list wins, and I've invited Nick Stephenson along today because he's got some great ideas on how to boost your list.
The cool thing about his approach is that it's something anyone can do. And, as you will see, it really, really works. Here's Nick with more:
Building a Killer Email List
As an author, I try to read as much as possible. I tend to get excited over 8 or 9 different authors across a few different genres, and I always buy their new releases as soon as I hear about them. Whenever I find out there's a new book on the shelves, I go buy it straight away. I don't even check the price. It doesn't matter to me, because these particular authors always deliver the goods.
And you know how I know they've got a new release? They tell me. Not Amazon, not Goodreads, not Bookbub – the author tells me direct, with a message straight to my email inbox.
Let's face it. Book promotion is difficult. You know the feeling, right? Your new novel hits the shelves to minimum fanfare, you grab a few sporadic sales in the first week, and then… nothing. It's happened to the best of us – and it's a rite of passage that all new authors have to face at some point.
But it doesn't have to stay that way.
David's touched on this point before – the author with the biggest email list wins. If you've got legions of fans all signed up to hear about your new releases, you can hit the ground running. No more waiting around for months to collect enough reviews and sacrifice enough goats* to apply for a Bookbub ad spot – you can take out the middle man and go direct, and give your book the best possible start.
*(vegetarians can try sacrificing pumpkins. The net effect seems to be the same)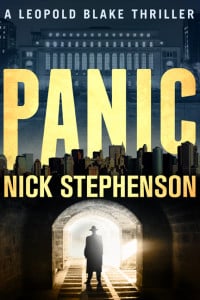 Collecting readers' email addresses isn't as difficult or intimidating as many people think. There are a ton of people out there who would love to find out about your next book, but simply don't know how to go about it. Your job is to make it easy for them, give them a reason to trust you with their email, and then honour that relationship. The results can be incredibly rewarding, and you don't need to be a NYT Bestseller to see some great results.
Here's how I started adding an extra 500 – 1,000 email addresses to my list each month:
At the end of 2013 I decided I wanted to focus on building up an email list. I had set something up previously; a simple "sign up here for new releases emails" link at the bottom of my website, but I was only seeing 5 or 6 people signing up each month.
I figured – what's the incentive? If my readers are anything like most people, they'll probably figure "nah, I'll just keep an eye on Amazon if I want to get the new one" and then promptly forget about me after a couple of days. That's no good. That's a lost sale right there.
So, I figured I'd give people a reward for signing up. In December 2013, I started giving away a free book (a novella of 25k words) in exchange for an email address. The results? My subscriber rate shot up to 80 – 90 people a month, without any increase in website traffic. I was converting visitors to signups at a rate of about 35%. Not bad, but definitely room for improvement.
Finally, in April this year, I set up a custom "squeeze page" on my site, devoid of any links or buttons whatsoever – except for the email signup button. That way, visitors could either sign up, or leave, with no distractions. As a result, I started converting at 60%.
That's a pretty badass improvement. But, still – 60% of 150 monthly visitors wasn't going to cut it. I needed more traffic. I needed more GOOD traffic. So, I used one of my permafree novels as a traffic funnel – I put links to my site in the front and back matter and mentioned that another free book was available at my website. The results? I went from 2 or 3 signups a day to over 20 signups per day.
For free.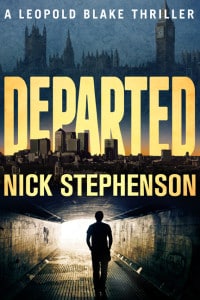 That's 600 new readers each month, signed up to receive updates from me. That figure goes up even higher in months where I promote heavily – with a 60% visitor-to-signup conversion rate, my most recent Bookbub promotion scored me an extra 500 subscribers in one day. On average, my emails have an open rate between 40% and 50% and a click rate of 15% to 20%.
And that's just awesome. I'm making it easy for people who like my books to find out about new ones. It's as simple as that… in theory. There are, however, some best practice tips that I can heartily recommend to keep your subscriber engagement high and prevent anyone from relegating you to the spam folder:
Top Tips:
Get your traffic from a reputable source. All my website visitors come to me from a link inside my permafree book, so they're already qualified visitors. Don't bother paying for traffic or putting up ads on non-reader sites – you'll get a terrible conversion rate, and those who do sign up are probably only after a freebie. They'll junk-mail your ass the minute they get the chance, and you run the risk of getting your mail account shut down.
Don't force people to give you their email. Sure, I offer people a free book in exchange for their email, but I also give them the opportunity to say "no thanks" and then get the book anyway.
That way, I avoid having people on my email list who don't want to be there – which also helps keep unsubscribe rates low and reduces the risk of getting blacklisted. My subscriber rate halved after I implemented this, but my click rate and engagement scores improved.
Segment your list. Not all subscribers are created equal. If you use a mail server like Mailchimp, they make it easy to see who your best-performing subscribers are, and who isn't engaging well. They'll also help you segment your list according to when they last received an email from you.
It's imperative that you don't send too many emails, or you'll end up annoying people. You also don't want to send too infrequently, otherwise people might forget who you are and automatically assume your message is spam. The optimum number of emails you should send depends on too many factors to give a blanket answer – but I send 2 emails a month. I've found that any more than that can lead to problems.
To make sure people aren't receiving too many messages from me, I make sure I segment my list of emails each time I send out a note. I avoid sending anything to anyone who hasn't been on the list for at least a week, and I avoid sending to anyone who has already heard from me in the last two weeks. It's pretty simple to do, and it keeps people from sending your emails into their junk folder.
Use affiliate programs. I'll send out a book recommendation once a month, usually for free or 99c books that I've read and think my readers will like. I also ask them to send me recommendations back, which goes a long way toward creating a dialogue and improving engagement. I also get to hear about what other authors my readers enjoy, which means I get to read some great books too.
I include affiliate links in those emails, so I earn a few bucks in commissions and can track the number of clicks I get versus the number of sales. It really helps figure out buying habits, which makes it easier to tailor my emails to suit my audience. It also helps offset the cost of maintaining a growing email list.
Don't use sales copy. We're not trying to sell people diet pills. These subscribers like us because we're writers, not salesmen. Act appropriately. Keep your emails informal and try not to pitch them anything. Your messages are to keep people informed, not to convince them to buy. You've already done that by this point, so don't treat them like prospects.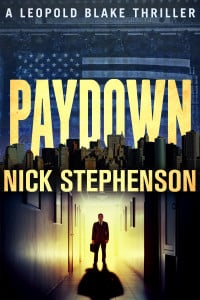 Final Points. There's a lot of hoo-hah going around at the moment concerning Amazon's power over the market. This is only going to get more heated as Kindle Unlimited starts to grow, and authors have to decide whether or not they want to go "all in" and sign up for KDP Select.
Many authors are concerned about how beholden they are to Amazon, or how much reliance they have on advertisers such as Bookbub – having none of the power when it comes to promoting your work can be pretty intimidating.
Well, to quote Jeff Bezos himself, "Complaining isn't a strategy". I decided I wanted to take control over my writing career, and figure out a way to build up a following without having to rely on other people.
Building up an email list is an important part of this, and there's nothing stopping you from doing the same. It's free to get started, and, if you can add even a handful of new emails each day using these approaches, you'll notice the difference.
An example to leave you with – if you can add 10 new emails a day (and that's entirely do-able), you'll have a subscriber list of 10,000 people in less than 3 years. If you treat your list well, you can expect anywhere up to a 10% email-to-sales conversion rate. How would it feel to know you can sell an extra 1,000 copies of your new book the week it goes live? You'll make more money than you would from even a Bookbub spot, and you'll have all the power.
The best time to get started is yesterday. The second-best time to get started is now!
Nick Stephenson is the author of The Leopold Blake series of thrillers and blogs at http://noorosha.com. At his site, you can find detailed breakdowns of marketing strategies and sales reports going back 18 months, detailing how he went from selling a handful of copies to over 3,000 books per month. No goats or pumpkins were harmed.
* * *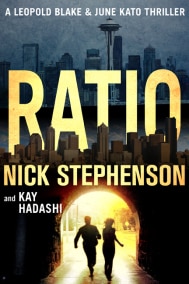 You can see from Nick's covers and branding that he's doing all the right things. His ideas about building and maintaining your list are really smart and I'm going to start implementing the above as soon as possible.
Nick also has a really great reader-friendly author site – something I'll be working on as soon as I finish Digital 2 edits (i.e. in a week or so, hopefully). Once that's in place, I can start tackling the rest of the stuff above.
If you want to check out Nick's books – and you should – Wanted is permafree so it will only cost you a couple of clicks. Wanted has been downloaded over 300,000 times in less than a year and has lots and lots of great reviews.
Nick also has a very helpful blog for writers where you can get all sorts of useful data on the various experiments he tries to boost sales. It's especially worth checking out because Nick just put a post up about his first Kindle Unlimited numbers.
I'm sure he'll be along at some point if you have any questions – time differences notwithstanding. I know I have plenty!