Self-published author Lindsay Buroker was approached recently by 47North, Amazon's SF/F/H imprint. Today Lindsay is here to explain how you can best position yourself to attract an offer. And, despite what you may think, it's not all about sales.
Self-publishing offers a lot of advantages over the traditional path: freedom to write whatever you choose and price however you like; real-time sales figures; direct connection with readers; complete creative control over things like covers; and, of course, the famous 70% royalty rate (and more again if you sell direct).
Despite all these advantages, many self-publishers are keen to leverage their success into a publishing deal.
For some, it's a nice advance, access to bookstores, and the potential increased marketability of subsidiary rights like foreign, movie, and audio rights. For others, it's either to lighten the all-round workload, pursue a "hybrid" strategy, or the attraction of being backed by the incredible marketing power of a company like Amazon.
Lindsay's post isn't just good advice for those hoping to attract offers, it's good advice for any self-publisher, no matter what their goals are. Without further ado, here's Lindsay:
Can You Self-Publish Your Way to a Traditional Publishing Deal?
We've all heard stories about the handful of self-published authors who sold tens of thousands of ebooks (maybe even hundreds of thousands!) and were then courted by Big 6 publishers. Some signed lucrative deals, while a few rebels decided to stay indie.
It's interesting to read about their stories, but does anything there apply for the rest of us? What if you're just getting started? Or what if you're a mid-list indie author, selling 1,500 ebooks or so a month—enough to earn a modest living from your writing, but not enough to top any bestseller lists or belong to the 50,000+ sales club?
As you might guess, I'm in that "mid-list" category. I have four full-length fantasy novels out and a few shorter works, and I'm very pleased with the number of people who have tried my work in the last year. Really, there's nothing shabby about my sales numbers, but I wouldn't have thought they would earn me the attention of a publisher or an agent. As it turns out, I was wrong.
An acquisitions editor from one of Amazon's new publishing imprints recently contacted me and offered a contract. She'd read my Emperor's Edge series and was interested in taking it on. As I write this post, I haven't decided what I'll do yet, but it's certainly nice to be noticed! (By the way, if you're a fantasy fan, you can check out my first ebook for free at Amazon, Smashwords, Barnes & Noble, and iTunes… just saying!)
While my experience doesn't make me an expert on getting noticed by publishers, I thought I'd share a few of the things I learned from talking to the editor, things that might be useful for independent authors who are hoping that self-publishing can be a stepping stone to a traditional deal.
1. Big sales numbers can certainly make you attractive to agents/publishers, but you don't necessarily have to be a mega seller
One of the things publishers can offer you is help reaching that next level. As a self-published author with a track record, you may command a higher advance than a nobody plucked out of the slush pile. More money spent on an advance means publishers are going to shell out a little for marketing to make sure they recoup their expenses.
That said, you do have to be selling enough to get on someone's radar. I found with my own books that selling that first thousand copies was a bi–, er, it was difficult, but after that, at Amazon in particular, the store's algorithms kicked in and my work started appearing in recommendations for readers in my genre.
2. Having a platform and an established fan-base means a lot
Everybody knows this, but surprisingly few authors seem to make it happen in such a way that it's going to matter (i.e. impress a publisher). Here are a few things I do:
Maintain a blog where I post regularly—an outsider would be able to tell from the Alexa ranking, Google PageRank, and comments that it gets a respectable number of visitors, many of whom have obviously—from the comments they leave—read my books. This didn't just happen. I've done a lot of guest posts to build links to my blog.
Maintain an author page on Facebook—I have about 800 "likes," but those can be bought so what's more likely to interest an agent/publisher is the amount of activity on the page—i.e. do readers comment on your updates?
Have a presence on Goodreads—I advertised there in the beginning—something that resulted in more people adding my books to their reading lists—and ran a book giveaway as soon as I made physical copies of my novels. I also maintain a little discussion board where readers occasionally pop in. I link to this discussion from my blog, so people can find it.
Maintain a newsletter—right now, there's no way an outsider would know how many subscribers I have—about 700 if you're curious—but so few authors, self-published or otherwise, have a newsletter that just having the form on your website might look good. Having a newsletter (AKA your fans' email addresses) makes it easier to keep in touch with your readers and let them know when you have new books out . That means you don't have to start at ground zero for promotion of subsequent books you write.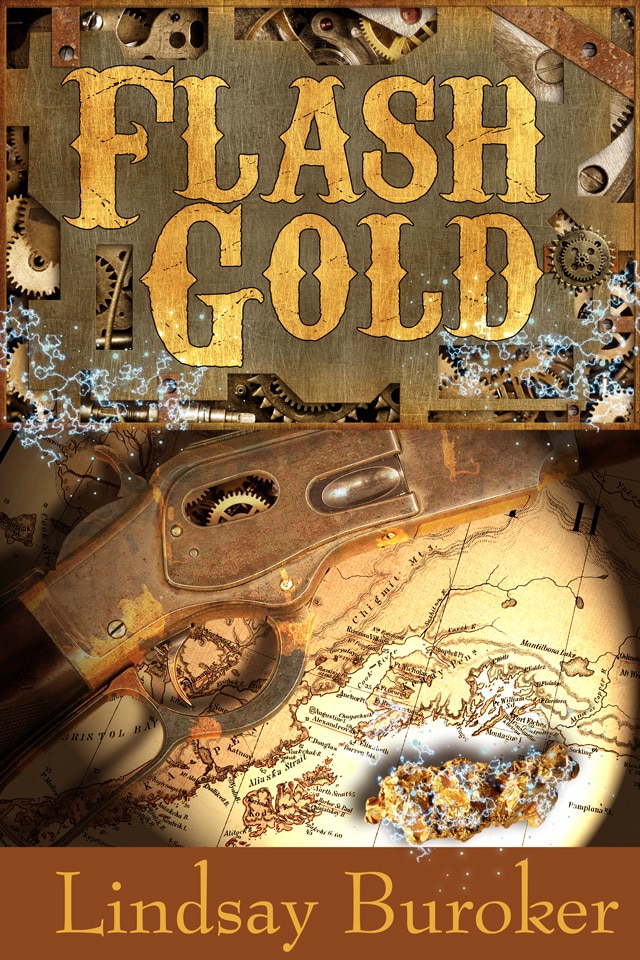 Those are the basics, but I'm elsewhere too. I did a blog post on author branding before Christmas, and I went over a lot of the things I've done and places I've been in case you want more details.
Before moving on, I want to emphasize that a "platform" isn't just about being out there, everywhere you can, but it's about building a community. For that, you've got to a) sell books so people can decide they're fans and b) make sure those fans know how to find you online (in the afterwords of my ebooks, I list my blog and social media addresses and invite folks to stop by — if you don't tell people you have a home on the web, they won't know!).
3. Reviews help in more ways than one
I don't have all five-star reviews, and nobody's out there saying my books are the best thing since the printed word was invented, but a lot of people have said they're fun reads. That sort of "social proof" helps other readers decide to try the books. And, from my chats with the editor, it sounded like the reviews were one of the things that prompted her to check out the series.
Reviews can be hard to get, especially in the beginning, but one thing I did in the afterword of my first book was to ask readers who enjoyed the story to leave a review somewhere. That first novel has over 100 reviews at Amazon right now (it had more than 70 before I made the book free after Thanksgiving). Remember, I'm not a mega seller; I think a lot of those reviews came simply because I asked for them.
4. Price points may matter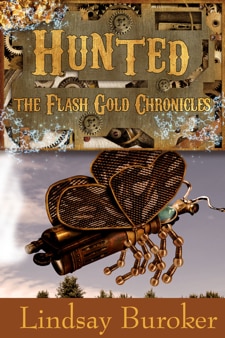 This didn't come up in my conversations with the editor, so I could be totally wrong, but I'm guessing that price point may play a role in whether your ebooks interest a publisher. It's true that my first novel is free right now, but the others in the series are $5, and people do go on to buy them.
$5 is still a deal compared to traditionally published novels priced at $8 or more, but I think that if you can sell at $5, you can probably sell at $8. (As an indie, I take home a reasonable royalty at $5, so I haven't tried higher price points — I like keeping things affordable for my readers). I'm not a publisher, but I know I wouldn't necessarily make that assumption about someone selling novels at 99 cents. In fact, I've seen authors who do extremely well at 99 cents and then fall off the radar when they've raised their prices to even $2.99 for the higher royalty.
Because there's no room for profit if a publisher is selling books at 99 cents, I believe they might be more interested in ebooks that have proven they can sell at higher price points.
If I'm right, and your goal is to catch a publisher's eye, you may want to reserve free/99 cents for a Book 1 in a series or for a temporary promotion, but then price subsequent novels at prices that are more in line with what presses and publishing houses are doing (you can try $8, but there are actually quite a few presses, including the Amazon imprint, selling books at $3.99 and $4.99, and I think that's a respectable price for an electronic novel).
5. The publisher/agent/editor/etc. has to like your books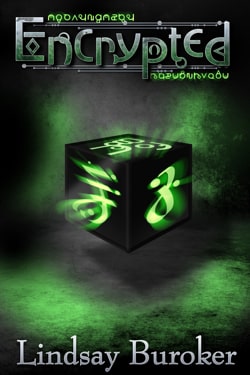 There are any number of "mid-list" indie fantasy authors doing as well or better than I am over at Amazon. Maybe some of them are being contacted by publishers as well. I don't know. Maybe I just got a little lucky in that my writing style meshed with one editor's interests. I do think luck, however, is something that finds those who have worked hard to be in a position where "a little luck" can make a big difference.
You'll hear of a few fluke stories of people who make it big with their first book, but, as with traditionally published authors, most successful indies have years of experience behind them. They've belonged to workshops, read books on the craft, taken writing classes, etc., and they probably have a stack of "trunk" novels that they'll never let anyone see because they're that bad.
If you hope to make a career as a writer, whether independent or traditionally published, it's worth investing in a solid apprenticeship before you put your stuff out there. That way, when you do get noticed, you're more likely to turn that important person into a fan.
After all is said and done, I'm leaning toward staying independent at this time, but it's certainly nice to have a choice. Good luck to you all, and thanks for taking the time to read my post. You can read more about book promotion, blogging, social media, and (of course!) my work over on my blog.
* * *
I really do recommend spending some time on Lindsay's blog – it's packed with useful information on all aspects of self-publishing. It's simply one of the best blogs out there, covering every imaginable topic. (You might be particularly interested in her recent posts on improving sales outside of Amazon, and on whether advertising works for authors.)
Lindsay has lots of books out (you can see some of the lovely covers above) which you can find at Amazon, Amazon UK, Barnes & Noble, Smashwords, and the rest. On top of that, you can follow her on Twitter here (recommended), and her Facebook Page is here.
Lindsay will be along later if you have any questions.
I look forward to debating the price point issue as I've seen some evidence that agents are primarily concerned with raw sales numbers (wrongly, in my opinion). Regardless, I think Lindsay's advice to go for higher price points is solid for all sorts of reasons.
But there is so much more to discuss. For starters, since Lindsay penned this guest post last week, she turned down that approach from Amazon. Many self-publishers would jump at the chance of such a deal, so why did she say no?
Lindsay explains her decision here.
For what it's worth, I think she made the right decision for the right reasons. Her logic is compelling, and, of course, there's always the possibility of another offer in the future, one that may fit better with Lindsay's goals.
Before I go, I want to thank everyone who helped make the St. Patrick's Day Blowout a huge success. I will be posting about the promotion later in the week where I'll have the time and space to thank everyone properly, and share the (amazing!) results.