Traci Hohenstein has signed on with Amazon's increasingly acquisitive imprint, Thomas & Mercer, on a four-book deal, comprised of her indie smash hit Burn Out and three subsequent novels, as yet unpublished.
This is somewhat new ground for Thomas & Mercer in that Traci doesn't have a huge backlist (Burn Out was her debut), and unlike most of their authors, she doesn't have some background in trade publishing. In fact, she only self-published her debut title in April, the only work she has released thus far (although the sequel is imminent). Quite the meteoric rise.
I have enjoyed sharing the news here of deals struck by J Carson Black, Michael Wallace, and Scott Nicholson, but this is particularly special given all of the circumstances above, and because I got to share in a little of the excitement when Traci was first approached.
But that's enough blathering from me. Here's Traci:
***
I published Burn Out on April 1, 2011. I thought April Fool's day was a fitting date to try self-publishing my first novel. That was a short five months ago and since then my world has been turned upside down. My sales went something like this.
124 in April
375 in May
2339 in June
6762 in July
10K in August
In July I finally hit the Top 100 paid sales chart. I have been bouncing around in the Top 10 in Action/Adventure and Top 20 in Suspense sub-categories since June.
Then in late August came the surprise of my life. Thomas & Mercer contacted me and offered a four book deal for the Rachel Scott series including Burn Out. I was floored. I never in my wildest dreams expected Burn Out to do so well let alone attract the attention it has.
Everything happened fast after that. I was introduced to Jane Dystel through another author, Joe Konrath. I signed with her and she has been handling the contract negotiations with Thomas & Mercer.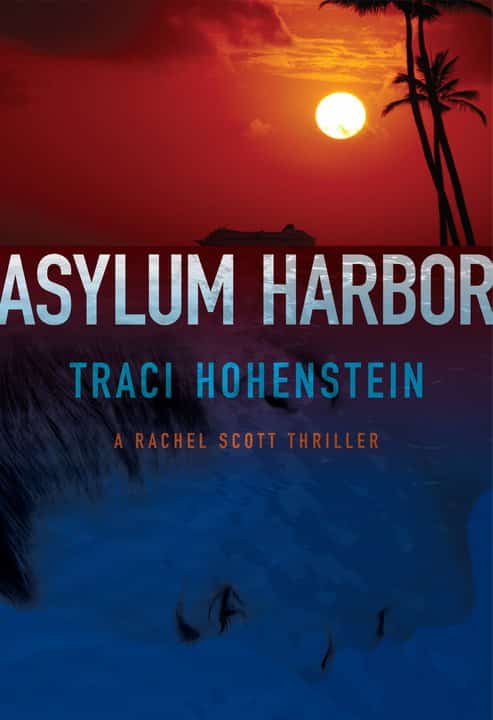 While I have been writing professionally for over 15 years, mostly freelance magazine and newspaper articles, this was my first stab at publishing fiction. I begin writing the Rachel Scott series after watching the news about missing teenager Natalee Holloway. The idea of a woman who begins a search and rescue company after her own daughter vanishes became a reality when I began to sketch out two stories. The first one, Burn Out, centers around a missing firefighter who is also caught up in her husband's drug ring. The second book, Asylum Harbor, is about Amber Knowles, a teenager who disappears in the Bahamas while on a spring break cruise. I'm having a lot of fun with this series and anticipate many more Rachel Scott books in the near future.
Burn Out will be re-released under the Thomas & Mercer imprint along with the second book in the series, Asylum Harbor, later this year. Two other untitled books in the series will be released next year. This four-book deal includes a print run as well although the date has not been set.
***
Thanks to Traci for sharing her thoughts, and my sincere congratulations to her. I would imagine Amazon will be nudging the price upwards a touch, so if you were thinking of checking out Burn Out, you can still pick it up for 99 cents (if you move fast) at Amazon, Amazon UK, and Barnes & Noble.
Paper die-hards can get their kicks for just $8.95, and you can follow Traci's blog here, catch her on Facebook here, and Twitter here.
So, I don't know about you, but my first thought was this. If they keep this up, they're going to have to rename the Thriller & Mystery genre Thomas & Mercer.
Here's their line-up (or at least all the ones I can remember, I'm losing track now): Joe Konrath, Blake Crouch, Barry Eisler, Michael Wallace, Vincent Zhandri, Ed McBain, Scott Nicholson, J Carson Black, and now Traci Hohenstein's name can be added to that illustrious list.
On top of that, last month they signed Lee Goldberg's and Bill Rabkin's Dead Man series in a twelve-book print, digital, and audio deal which will see a whole host of other writers published under the Thomas & Mercer banner (including David McAfee, Lisa Klink, and Jude Hardin).
In short, these guys are playing for keeps.