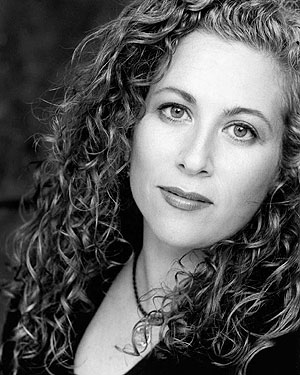 Jodi Picoult made headlines last week for her views on self-publishing, expressed in an interview with the Daily Beast (from Page 2):
What advice would you give to an aspiring author?

Take a workshop course. You need to learn to give and get criticism and to write on demand. And DO NOT SELF PUBLISH.
Unfortunately, Jodi Picoult wasn't pressed by the interviewer and didn't elaborate (it would have been amusing if she had done so IN ALL CAPS).
The (outdated) blanket warning to avoid self-publishing generated a lot of reaction in the comments of that piece and anywhere else it was reprinted. I won't rehash all that, only to note that, by contrast, Ms. Picoult thinks it's a fine idea to sign with an agent who has no clients and zero experience.
Jodi Picoult got an opportunity to explain her position in a little more detail to the Huffington Post the following day.
My current advice is to not self-publish. It's still too hard for people to separate the wheat from the chaff, and what you miss out on is the marketability that is afforded to you by a brick and mortar publisher. There's a lot of crap out there, and one day we may find a way to segregate well written self published fiction from that stuff which anyone can throw on Amazon, but I just don't think we're there yet. Let me put it to you this way. The anomalies of self published fiction, the Amanda Hockings of this world – what did they do with their next book? Do they self publish it? No – they make sure they get a publisher.
I won't spend much time discussing the obvious error at the end, only to point out that Amanda Hocking had self-published numerous titles before she signed on with an agent, released more afterward, and, when she finally agreed a deal with a publisher, she only signed away some of her books, and the rest of her self-published work is still on the market (and she has stated on numerous occasions that she will continue to self-publish).
It must also be noted that before Amanda Hocking self-published, she had failed to attract the interest of an agent or publisher in those very same titles. The success of her self-publishing endeavors, however, bagged her a $2m advance. Needless to say, Hocking would be in a very different position today if she had followed Jodi Picoult's advice.
That aside, I want to focus on a more fundamental error in Jodi Picoult's argument, as I have seen it recurring in numerous statements as large publishers and their proxies struggle to explain what they offer writers in a digital world.
The Myth of the Segregated Marketplace
Jodi Picoult is urging writers not to self-publish as it's "still too hard for people to separate the wheat from the chaff" because there is "a lot of crap out there."
Newsflash: there is no segregated marketplace. All those e-books from publishers and self-publishers jostle for attention in the same retailers, side-by-side on the virtual bookshelves. Self-published titles aren't ghettoized, and they don't carry a warning label.
In other words, an author published by Random House faces the same discoverability challenges as a self-publisher. We're all trying to climb out of the same primordial ranking soup. Having a publisher's imprint name in your product description offers zero assistance with that task.
When agents, publishers, and authors caution against self-publishing because it will be hard to get noticed, they don't seem to realize that all titles face that problem, whether self-published or not.
In short, both kinds of authors have to deal with whatever amount of crap is out there.
The "Amount of Crap" Myth
I'll assume the basic assumption is correct, that there is a lot of crap available. I'll also ignore the provenance of this crap – whether that's content farm crap, scraped Wikipedia crap, genuine self-published crap, or crap books from big publishers – and I'll just agree: there is a lot of crap.
However, and this is the key point, the crap is invisible. Nobody sees a book that's #700,000 in the Amazon rankings. They don't appear on any bestseller lists. They aren't recommended in Also Boughts. Readers don't see them.
Those who believe the amount of crap is an issue must think that visibility on Amazon is distributed equally. Rather, it's a form of meritocracy where books that are purchased more often are displayed to readers more often. Crap books that aren't being bought will not be recommended at all.
Even if a reader stumbles across a crap book, by viewing the page and not purchasing the book, they handicap that title in Amazon's recommendation engine – which analyzes readers with similar buying patterns and displays the book they are most likely to purchase – making it less likely that someone else will happen upon it.
Readers are pretty good at ascertaining whether they will enjoy any given book and sampling allows them to see whether the story holds up to the promise indicated by the cover, the blurb, and the reviews.
Even if the book is a polished turd – striking cover and enticing blurb, but crap writing – sampling allows a reader to find that out in advance, and, in the rare instance that the sample is the only part where the writing is any good, the book can be returned (and will be slated in the reviews, warning future readers away).
Books live or die on word-of-mouth. Unless an author is in the rare position of having a significant built-in audience, and merely has to announce a book's release to catapult it to the upper reaches of the charts, they will depend on readers who discover (and enjoy) the book sharing that opinion with others, whether that's through online reviews, social media, email, reader sites, or plain old conversation.
Crap books are invisible. Crap books will not be recommended by one reader to another. The amount of crap doesn't matter because crap books are irrelevant. There could be 100 million crap books on Amazon, and it wouldn't matter one bit.
Crap books aren't the reason why discoverability is a challenge for most writers. Good books are.
A Case Study
My last release is a perfect example. One important discovery tool on Amazon is the Hot New Releases list, which displays the top-selling books in each genre and sub-genre released in the last thirty days. Getting on the first page of this list for your genre or sub-genre can be a great driver of sales, but readers don't seem to browse past the first page in serious numbers.
(In fact, it's doubly important in historical fiction, which has no sub-categories to aid visibility, and where you need to be ranked at regularly below #2,000 to #3,000 to scrape in at the outer reaches of the chart.)
The day I launched A Storm Hits Valparaiso, I had a reasonable expectation that my mailing list would propel the book onto that first page, and that sales could kick on from there (or at least stabilize somewhat). However, on that same day, twenty-two backlist novels were released by Patrick O'Brian's publisher (making me wish the bloody market was segregated!).
I had no idea this was coming or I would have pushed back my release by a couple of weeks – especially considering we were aiming for the same readers, I'm an unknown in that genre, and Patrick O'Brian is one of the top-selling historical novelists of all time.
Despite a great launch, I couldn't crack the front page of Hot New Releases and sales died once my mailing list had finished purchasing.
Since then, I've had sales spikes and troughs. Overall, the book has done reasonably well (nearly 500 copies sold) for my first outing in that genre. The reason it hasn't done better has absolutely nothing to do with the amount of crap books out there. Rather, it faces competition for the spotlight from some very good books indeed.
If all the crap historical novels disappeared tomorrow, my sales would be unaffected. However, if a decent chunk of the good historical novels disappeared, I would benefit from increased visibility on genre bestseller lists (etc.) and my sales would rise.
Indeed, one could make the argument that self-publishing is more prudent as you will get your novel out now, rather than in a year or two (or longer, factoring in the time to find an agent, go on submission, and land a deal) when all the large publisher backlists will be digitized and there will be even more great books vying for readers' attention.
Shock News! Readers Find Blog In Sea Of Crap!

It's just over one year since I started this blog. I don't know how you found it among the sea of crap – the one trillion web pages that swamp the internet – but you did it! Somehow!
Thank you.