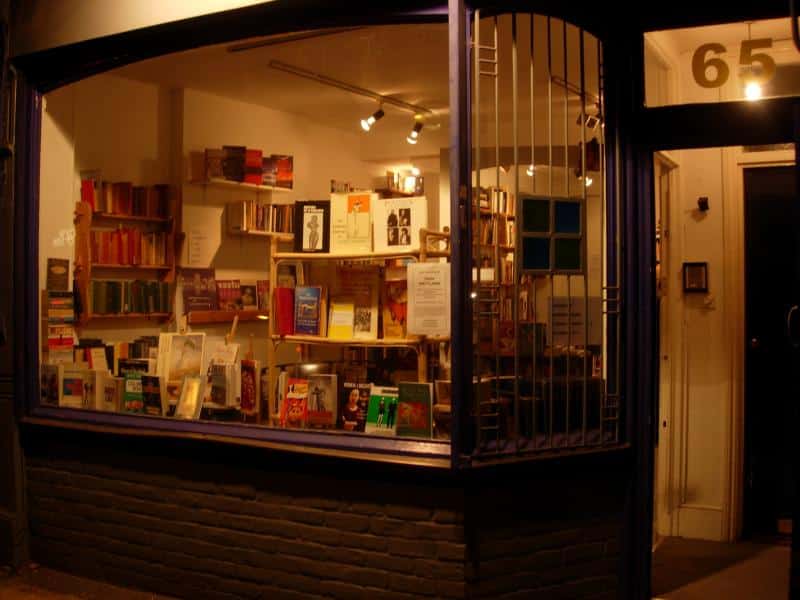 As regular readers will be aware, I used to post a monthly sales report, sharing my sales numbers, dollars earned, and what I had been up to in terms of promotion or various other projects.
I did that for a year, then felt it had outlived its purpose (to show an unknown writer with no platform can do okay) and that it was starting to feel like a trumpet-blowing exercise.
However, I also know that some people found it useful, so I'm going to try a different format. Instead of posting all my numbers, I'll focus on one aspect each month and explain the strategy and/or where I screwed up.
This month I'm looking at paperbacks. As a bonus, at the bottom of the post, I have details of a talk/book signing I'll be doing in London next week (my first, be gentle).
My Biggest Mistake
I was really slow to see the potential in print, and it was probably the biggest mistake I made over the last year.
While the paperback edition of A Storm Hits Valparaiso came out a month after the e-book (largely because I was compelled to fulfill crowdfunding rewards), I didn't expect to sell many and I really dragged my feet on Let's Get Digital – releasing the paperback a full nine months after the e-book.
I had felt that the market for Let's Get Digital would be largely, um, digital, and that whatever was left would be cannibalized by the PDF version being available as a free download from my blog.
I was wrong.
Paperback Growth
Here are my paperback sales for the last five months:
February: 6
March: 24
April: 20
May: 49
June: 67
Note: A Storm Hits Valparaiso was released in Feb, Let's Get Digital in May
I'm pretty happy with that growth – especially because I'm averaging $5 in royalties per copy sold. Last month, paperbacks brought in $330 (profit) – which is about 25% of my current income, helping me break new ground. I cleared $1000 in May and easily topped that in June – largely on the back of stronger print numbers.
Most of those paperback sales came from Amazon US, and, following that, direct sales to indie bookstores (mostly in the UK).
CreateSpace
I print my books (on demand) via CreateSpace. I spoke about the logic behind print editions in this post, there's a handy guide on doing your own print editions here, and if you want to outsource the print formatting (like I do), Heather Adkins provides excellent services at extremely reasonable rates. EDIT: Heather has a full slate at the moment, but check back in the future (and please feel free to make alternative recommendations in the comments).
If you are still on the fence about print, have a look at what it does to your product page.

Now that e-book really looks like a bargain; quite frankly, it's worth releasing a print edition for this alone.
CreateSpace itself is free (and the service is great and the books are excellent quality), and your only costs will be your print formatter (if you use one), and a small fee to your designer to turn your e-book cover into a wraparound print edition. There is also the option of paying extra $25 for Expanded Distribution (which I always do).
Expanded Distribution
Expanded Distribution makes your book available for purchase by libraries and bookstores (where you will get few, if any, sales as the discount Amazon offers is too small, and they don't take returns). However, it will also get you into places like Barnes & Noble (online store), The Book Depository (which has free worldwide shipping, and is especially popular in places like Australia), Junglee (Amazon's new Indian venture), and such indie stalwarts as Powells, RJ Julia, and the Harvard Book Store (again, online stores only).
You should note that you earn less per sale on the Expanded Distribution network, and that you may have to price your book a little higher to ensure you actually make a profit on those sales. I price my print editions at $14.95, which gives a healthy margin per sale ($5 on Amazon, $2 on Expanded Distribution).
One other advantage of Expanded Distribution is that Barnes & Noble tend to automatically discount your book by 10%. If Amazon are informed of this lower price, they usually price-match it. This means my books often retail for $13.45 instead of $14.95, but the royalty I'm paid is unaffected – win-win. (This is the wholesale model, as opposed to the agency model used for e-book sales.)
Indie Bookstores
My paperbacks are also available from the following (physical) locations:
Ireland:
Village Books (Malahide)
Manor Books (Malahide)
The Honey Pot (Clonmel)
London:
Pages of Hackney (Lower Clapton Road)
Railroad Cafe (Hackney Central – signed copies available)
Stoke Newington Bookshop
LXV Books (Bethnal Green)
Brick Lane Bookshop (formerly known as the Eastside Bookshop)
Victoria Park Books
All of the latter are in East London. When I get a little time, I'll try and cover the rest of the city. Depending on where you live, it may or may not be worth your time pounding the pavement. I'm lucky in that London has quite a few indie bookstores, but that may not be the case where you live.
Approaching Stores
If you do plan to approach stores, this is how I do it. (I don't claim this is the only way, or the best way, but this works for me).
1. Order a box of books from CreateSpace. Authors get books at cost ($4 to $5 for me), but must also pay for shipping. The shipping costs had been astronomical (to this side of the Atlantic), and I was looking into a local option, but CreateSpace has since cut fees significantly – which makes a huge difference. By playing with different order amounts, you can find the optimum number to get the best deal on shipping (for me it's around 20 copies, but it will vary depending on the length/size of your book).
2. Make a list of indie bookstores in your area (I don't bother with the big chains).
3. Visit them in person with some sample copies (although you might want to ring ahead to make sure the manager/owner will be around).
4. Dress smart, act professional. Wait until the sales assistant is free. Don't go barging in, and leave the box of books at home (or in the car) – samples are all you need to walk in with (and a catalog if you have enough titles).
5. This is not the time to get into the politics of publishing. If there is no interest in one of your titles, move on to the next. If they have no interest at all, or won't stock self-published work, thank them and leave. I've been in this situation once. A bookseller refused to stock Let's Get Digital as they didn't agree with self-publishing and didn't want to encourage it. Whatever your personal feelings on that, remember that it's their prerogative to stock whatever they like, and move on. (Case in point: that bookstore owner went on to order several copies of A Storm Hits Valparaiso.)
6. Sell the book. It helps if you have some enticing sales figures, if you don't, make sure your pitch sounds good (a short snappy version of your blurb works best). Be clear about the genre. If you are a local author, don't forget to tell them – they will be much more likely to stock your book.
7. Let people know it's there. I usually send a tweet and post on Facebook to let people know where they can get my paperbacks (especially important for those who haven't switched to digital). A couple of sales straight away might encourage the store owner to either display the books more prominently and/or place a bigger order.
8. Make sure they have your contact details for re-orders, but check back with the store regularly anyway. (I've already had several re-orders, but some I had to chase myself.)
Most stores will want to stock the books on a sale-or-return basis – meaning they only pay you if the books sell, and return them if they don't. They will also want a discount. Normally, for me at least, that's 35% (although in some cases you may have to bump that to 40%, e.g., if a bookstore is placing a large order). Some stores will have their own paperwork; more normally, you will provide your own invoice (you can drop it off when you deliver the books). Again, make sure it all looks professional.
Sometimes stores can be conservative with their orders – which can be disheartening after putting all this effort in. But a small order is better than nothing. When the books sell out, and the store is re-ordering, make sure they bump the numbers up – the book has already proved it can sell.
Finally, a warning. I really wish I didn't have to say this, but it has been an issue in nearly every indie bookstore I've visited in London. Apparently some self-publishers think it's a smart idea to send boxes of (unsolicited) books to stores. For the love of all things holy, don't do this. No store owner will stock something that simply turns up one day on their doorstep. The books will gather dust in a basement until they graduate to the dumpster.
Talk/Book Signing
The good people at LXV Books in Bethnal Green invited me to give a short talk on self-publishing next Thursday (July 12) at 6:30pm (I'll be taking the "stage" at 7:00pm). I'll also be signing books at the end (and probably going for a pint across the road after).
The room is quite small – I believe the maximum capacity is 25 – so if you are in London and interested in coming along, you might want to register your interest on this Facebook page. If you don't use Facebook, you can reserve a spot by emailing admin [at] lxvbooks [dot] com. (Directions here.)
I haven't finalized the topic of the talk – I'm toying with a few ideas – but it will likely be quite an interactive session, and I'll be fielding whatever questions people have.
I hope to see some of you there.