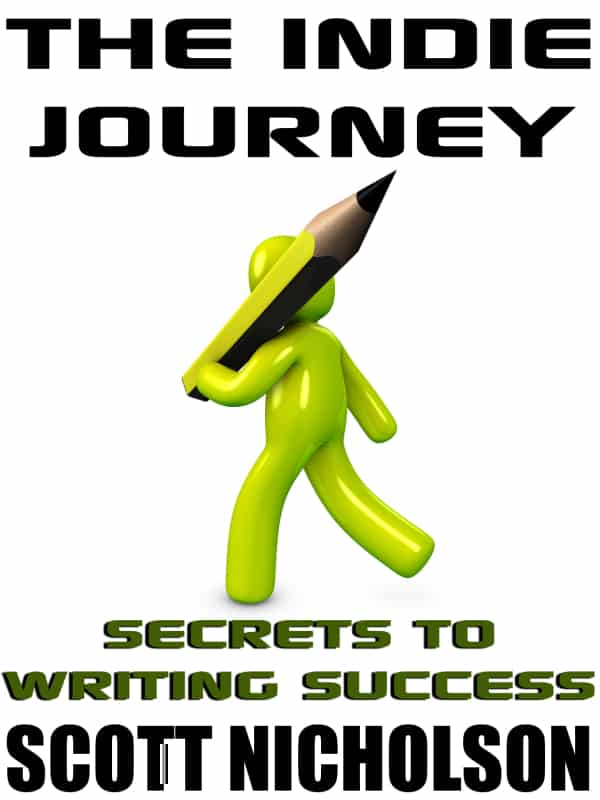 The opening of Amazon Spain on Wednesday and a planned Kindle Store for later this year, as well as widely rumored expansions into France, Italy, and India, has many writers thinking about international markets.
In my blog post on Friday, I discussed the opportunities that present themselves in Spain for self-publishers who aren't hamstrung by territorial restrictions and whose competition will be high-priced books from local publishers, which Amazon are legally prevented from discounting by more than 5% for the first two years of publication.
Several commenters pointed out that for most writers the cost of a professional translation is prohibitive (running to several thousand dollars per book). And you really need a professional to do the job – automated software will make an unholy mess of your book, and someone without the requisite experience and qualifications can do just as badly.
I knew that Scott Nicholson had been pursuing a creative solution, and when he appeared in the comments hinting at that again, I emailed him for details, which he kindly agreed to share. In short, his idea is to pay no upfront fee to translators, instead sharing the profits with them.
It's like a foreign language deal except there is no agent involved and no publisher. Which means more money for the writer and the translator, and cheaper books for the reader. Sounds a lot like indie publishing, right?
And it's not just talk. Scott has struck deals in six languages to translate his books, and one of them – the German version of The Skull Ring, translated by Christa Polkinhorn, who Scott speaks very highly of – has already been a Top 100 smash there (until an Amazon snafu caused the book to be unpublished and lose all momentum).
I asked about the specifics, and Scott said:
I originally started out paying a 10 percent royalty but have increased it to 20 percent, even for translators who did the work for 10 percent (a retro raise). The 20 percent is off the net revenues of the translated edition. I pay quarterly, unless the payment is less than $20, in which case I roll it to the next quarter.

Every quarter I have to sit down and crunch the numbers, but I expect it to be the bulk of my income in a few years–and I suspect I will be way better off than those who sell their foreign rights through an agent.
Scott also agreed to let me reprint the relevant chapter from his superb book The Indie Journey: Secrets To Writing Success. I bought this on Saturday and read it in 24 hours. You can read my Amazon review of the book here. Needless to say, I liked it. A lot.
I'll talk a little more at the end, but here's the excerpt:
Indie Translators: Money Is Waiting
Amazon just opened its German store, and more digital and paper markets are going to open up for indie authors, and overseas readers will finally get an incredible range of choices. But it's going to take a new kind of indie—the "indie translator."
I currently have three foreign translations available for independent sale and three more in the pipeline, as well as a creative split-revenue, cooperative deal inChina. None of them required an agent, and each project was entrepreneurial and unique.
You hear some indie writers say "Well, I'd still need an agent for foreign and movie deals." Like everything in this rapidly changing environment, that's not necessarily true, and certainly not absolute. In fact, the same principals apply to indie digital publishing in foreign markets as in the US—all you have to do is upload a digital file. And paper books, especially print-on-demand, will follow the same pattern.
Here's how I did mine—I met Paolo Albrizziti on Facebook and struck up a conversation. He is an aspiring Italian writer. He translated The Red Church and had his brother proofread it. I worked with Christa Polkinhorn, author of Love of a Stone Mason, on her book, and as a German-speaking Swiss, she agreed to translate The Skull Ring. A small Polish company published a paper version of The Red Church, and since the amount of money was not great and I was having difficulty getting paid, I traded rights to the translated file for the payment.
Sure, it would have been "easier" to have someone sell foreign rights, mail me a check, and then sit back and smile in 17 languages. But authors actually LOSE MONEY FASTER on a foreign deal than they do in domestic publishing. Not only is the agent commission usually 20 percent for such sales (since a second agent is often involved), the author will continue to experience loss of revenue over time as paper sales decline and e-book sales grow. Not to mention that digital markets are just as accessible from your home computer as they are through a publishing company in Hong Kong. Their tools are no better, with the exception of existing relationships with translators.
Guess what? There are as many unemployed translators as there are unemployed writers. If people need jobs, this is a new opportunity, although professional translators are used to getting an upfront flat fee, and generally work for large businesses with deep pockets. Those willing to think outside the box and work hard can make not just a living, but a small fortune.
For example, I pay a 20 percent royalty of net sales to my translators. For a $2.99 book, that would earn around 40 cents a pop. Not much, until you consider that's income for life on a one-time job. Imagine if you translated 10 bestselling titles at 10 percent–you'd be making more than the US author currently does when he/she sells a foreign right through a publisher!
(Such an author would probably be earning 6-10 percent, minus agent fees, assuming the book ever earned out its advance, and that author's e-book prices would almost certainly be higher, which hinders sales volume). And some foreign publishers are notoriously slow in paying—like that Spanish company that still owes me the "advance" more than a year after publication. But, hey, it's acceptable, because they're "legit," right? Personally, I'd rather have the money popping up in my bank account every month, instead of trusting an overseas entity in which you have little legal recourse if they shaft you.
Of course, there are challenges in marketing overseas, but the author would have those anyway. And I can't sell my Polish edition on Kindle or Nook because Eastern European symbols are not yet supported–but surely that will change as the digital markets sweep across the globe. I understand many writers don't want to be bothered with rounding up their own translators, preferring to pursue the fantasy of "I just want to write and let someone else take care of the business stuff." That's cool, and may even be wise for most.
By self-publishing your foreign books, however, you retain control, maximize your income, and make new friends, and help other creative entrepreneurs make some money—the exact same reasons many now choose indie publishing in the first place.
Translators will also enjoy the benefits that indie writers do—choice in which genres they work in, flexible schedules, and a sustainable business that can be built over time in an industry promising tremendous growth.
Interested translators, authors are waiting for you—or, heck, get a collective together, get organized, and launch a new business!
Interested authors—beat the bushes for your own translators. Try author websites in foreign countries, the local university, or the large translation organizations.
***
Thanks to Scott for sharing that chapter with us.
You can pick up The Indie Journey: Secrets To Writing Success for the bargain price of $2.99 at Amazon US, Amazon UK, Barnes & Noble, and Smashwords. I never tell you guys to buy a book, but seriously, do yourself a favor and at least check it out, it's really great.
The rest of Scott's 30 or so other books are here, and his fine blog is here.
***
This idea might be quite a leap for translators, forgoing a guaranteed paycheck for a share of the royalties. Nobody knows how well a book will sell after all, especially in a foreign market.
But, for once, translators have all the power here – they can choose to work on a project or not, selecting those that they will find most enjoyable or lucrative (or a mix).
From what I understand, translators are pretty badly paid by publishers. I have a huge amount of respect for the work they do. One of the first translated works I read was 100 Years of Solitude by Gabriel Garcia Marquez (translated by the peerless Edith Grossman), which remains one of my favorite books.
I also read a lot of Haruki Murakami (and if you don't, you should). He has had, I believe, three different translators bringing his books into English. At this stage, I could open one of his books at random and tell you which translator worked on it.
Each translator has their own style, their own way of capturing the nebulous nuances of each individual writer, and a good one is worth their weight in Fabergé eggs.
But they have never really been valued by publishers, often scraping by on salaries just above minimum wage.
I, for one, would be more than happy to share 20% of my profits with an open-minded translator, and I'm sure plenty of you would be too.
If there are any translators out there (both non-fiction and literary) who are willing to work on this basis for indie authors, please register your interest in the comments, or by email (david dot gaughran at gmail dot com) and I will try and put a list together.
Registering your interest doesn't commit you to anything, and translators will be free to cherry pick whatever projects they like. And, if you would just like to express an interest, but have your details kept private for now, just let me know.
Right now, I am looking for Spanish and German translators for a non-fiction project and for a fiction project, and if anyone is interested in that in particular, send me an email and we can talk further.