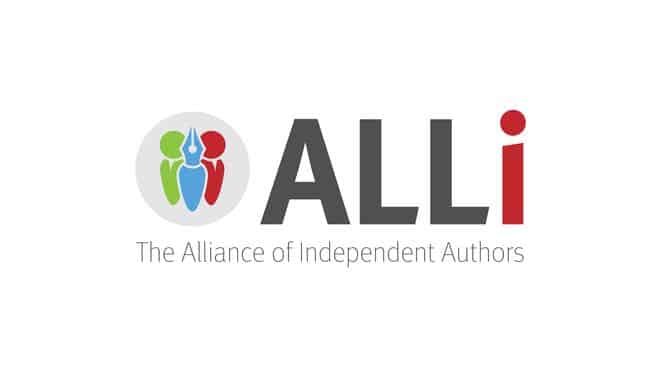 When I cover publishers behaving badly, self-publishing scams, or authors' rights, I always get asked if there is an organization which advocates for self-publishers.
The general feeling seems to be that we are particularly ill-served by the status quo, given that the pre-existing writers' organizations either don't let us in, don't care about the issues that matter to us, or take up positions contrary to our interests.
Lately I've been pointing people towards the Alliance of Independent Authors. I'm not a member myself, but I have been impressed with the way they have started, the kind of people involved, and the issues they are taking on. I met several members at the London Book Fair in April, and they were all enthusing about the Alliance.
The Director of the organization, Orna Ross, is a former literary agent, turned traditionally published author, turned self-publisher (and fellow Celt). I invited Orna to explain more:
Why did you start the Alliance?
When I took back my rights from my trade publisher to self-publish, back in 2011, I looked around for a non-profit association of indie authors. I wanted a group that was conscious of the issues of ethics and excellence that seemed core to me and that shared my delight in the democratisation of publishing. When I couldn't find such a group, it gave me pause. The more I looked, the more necessary it seemed.
• Self publishing writers were (still are) marginalised in a way that makes little sense to me — excluded from most writing organisations on largely spurious grounds, not featured in literary events and festivals, ignored by prizes.
• Companies who had no interest in writing or publishing were circling (still are), sensing quick-buck opportunities, offering poor services and appalling contracts.
• And while indie authorship was exciting and full of potential, it was also hard work and brought with it challenges and pitfalls to negotiate.
Self-publishers also, it seemed to me, needed to disengage from self-defeating, phoney wars with the rest of the literary world, and instead promoting their own perspective within the writing and reading industries — with booksellers, libraries, wholesalers, agents, trade publishers and the media.
When I couldn't find an association that was doing that, I asked some of the people I most admired in writing and publishing what they thought of the idea and whether they would be willing to come on board as advisors, people like Jane Friedman, Joanna Penn, Joel Friedlander, Victoria Strauss, David A Vandagriff (Passive Guy). And so, at London Book Fair 2012, ALLi was launched.
You're a nonprofit. Why?
There are so many people who see self-publishing writers as a route to a quick buck. It's important to me that members know their subscription is used to provide services and any profits go back into the organisation and into furthering the empowerment of indie authors, not to the benefit of any individual or business.
What are the benefits of joining?
The benefits are numerous and range from the educational — free seminars and events like the one you're doing for us — to discounts & deals that we negotiate with service providers like designers and printers. We also try to provide the things that indies may find hard to provide for themselves. So we have an agent who will consider all our members work for foreign rights potential, for example. We're constantly adding new benefits in line with the feedback we get from our members about what is most important to indies. And of course by joining, each member contributes to our campaigning work too.
Who's eligible?
We have three levels of membership for writers: an Associate/Student Membership, for the not-yet-published writer preparing a book for self-publication; Author Membership, for writers who have self-published and Professional Membership for full-time indie authors. We also have a Partner Membership, for author service providers. Associate and Author Memberships are open but Professional and Partner Members are carefully vetted.
You're based in London. Is this a UK organisation?
Oh no. Most of our members are actually in the US.  One of the things I'm pleased about is that the Alliance already has members from all over the world, from Alaska to Japan, the long way round.
How can people help?
As a nonprofit, and a startup, budgets are tight so we're always looking for volunteers. email Geraldine if you'd like to help on one of our campaigns. You can sign our petition: Open Up To Indie Authors. And of course you can join our alliance.
How does somebody join?
Full details and pricing for all our memberships are available on the JOINING PAGE.
* * *
Thank you to Orna for coming along. She'll be around later if you have any questions.
In other news, the Alliance of Independent Authors has organized a virtual book event with me this coming Thursday from 4pm to 5pm Eastern (9pm to 10pm GMT).
It's a live video chat, in the form of a crazy free-for-all of your questions on visibility, marketing, and, um, adventures in facial topiary. Hopefully followed by answers. The event is open to anyone, not just Alliance members, and free. Register here in advance.
Come armed with your trickiest questions, and watch me flounder… live.
* * *
Just before I go, Let's Get Digital is reduced to 99c today.