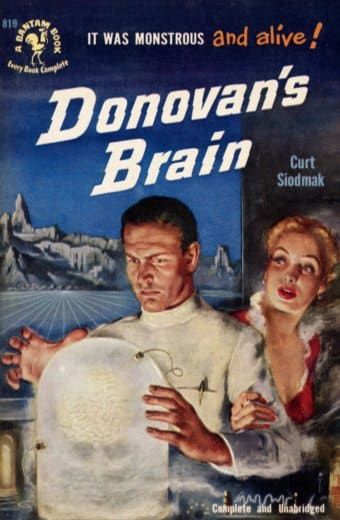 I know very little about cover design in a technical sense, but I know what I like, what I don't, and that I should never attempt to do it myself.
Self-publishing, for me, is all about rolling up your sleeves and taking care of every little minute detail, but there are two areas where I would never attempt to go it alone: editing and cover design.
I have said many times on this blog that with a modicum of effort, a professional outlook, and a little bit of cash, self-publishers can match or exceed the production standards of New York.
The most powerful self-publishing tools cost nothing, and a digital self-publisher can produce work at the highest level only spending money in those two areas, so there is no reason to skimp on cover design.
As I have mentioned before, my long-suffering cover designer is my sister – it's her day job, she works for a major publisher. She has been kindly donating her services to date, which has helped me greatly. And she's good. Very good.
In fact, I think I've had more fan mail about the book covers than the stories themselves. I'm cool with that, as my friend JJ Toner would say, "she deserves all the acolytes".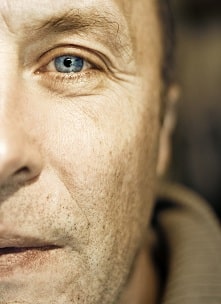 I thought it would be useful to show how one of my covers was put together from the first initial idea to the final finished design. I'm not going to speak in a technical sense, I don't know how she does what she does. Instead, I'm going to lift the curtain and show the back-and-forth through the various mock-ups.
My sister has kindly allowed me to show the various stages of the design process. I should point out that none of these are complete designs. Often it's a case of her trying out an idea and showing it to me, and plenty of little details are still left to clean up.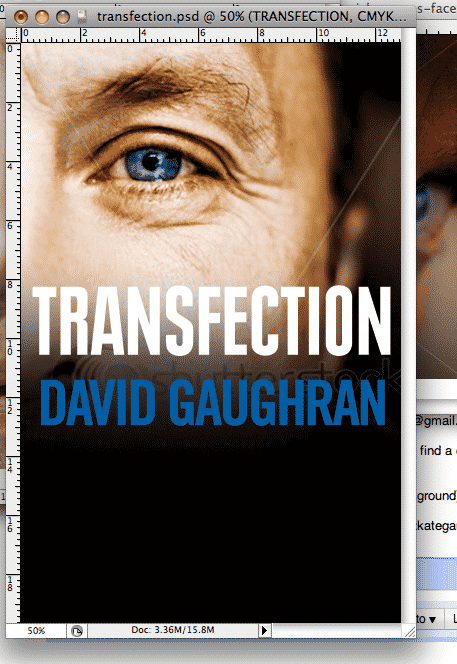 It's the most efficient process for us. She can mock something up quickly, show me the direction she is going in, and I can agree or disagree, and in the latter case, not too much work is wasted.
There aren't many designers who would publicly show how the sausage is made, so please save any criticisms for the final finished piece, anything else is unfair. The covers I'm showing here are not finished work, and would never normally be shown publicly. Consider them sketches.
Transfection was my second release. The first, If You Go Into The Woods had a great cover, really capturing the creepy fairytale vibe of the story, as well as the essence of the plot.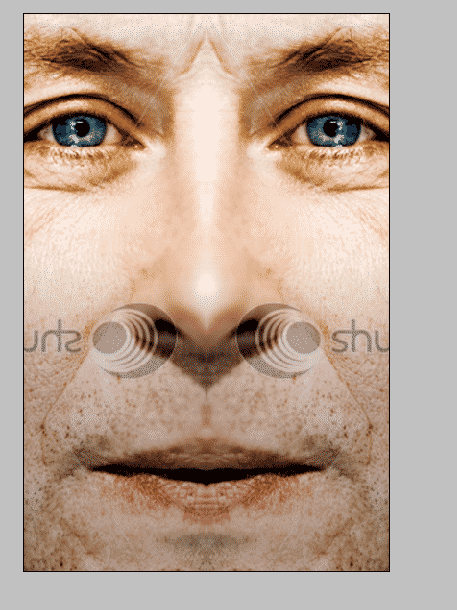 With Transfection, I wanted something very different. While it is normally a good approach to have similarities across your covers so a reader can immediately identify the story as one of yours, my situation was a little different.
For starters, strictly speaking, it was a different genre – old-school science fiction. I wanted readers to have a visual cue that the story would be written in a very different style too.
I sent my sister the blurb and the story, let her read both, and then sent my initial thoughts on the kind of cover I wanted. Usually, I start off looking at classic covers in the genre, move on to more modern ones, and then take a look at the bestseller charts.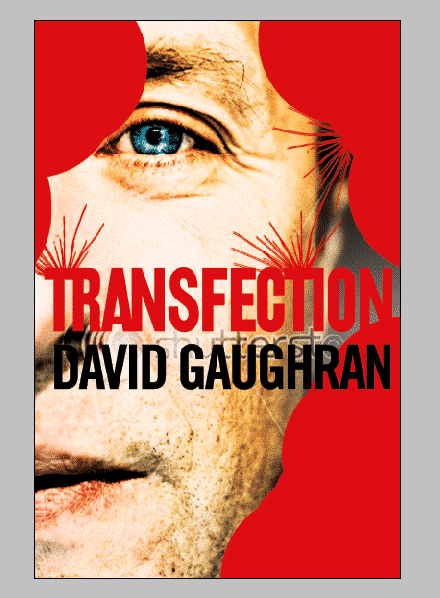 I always keep in mind the limitations of an e-book cover. Most importantly, it must look good as a thumbnail, which usually means one arresting image and large type for the title and author name.
Since this story was essentially about one man's obsessions leading the rest of his life off a cliff, I thought the cover should involve a compelling face, perhaps partially obscured, possibly involving a close-up of his eyes, hinting at some turmoil within.
I sent my sister this picture of a man peering over a wall, sent her some links of some old pulpy covers I liked, as well as some classic Penguin covers (bottom four), and some newer stuff.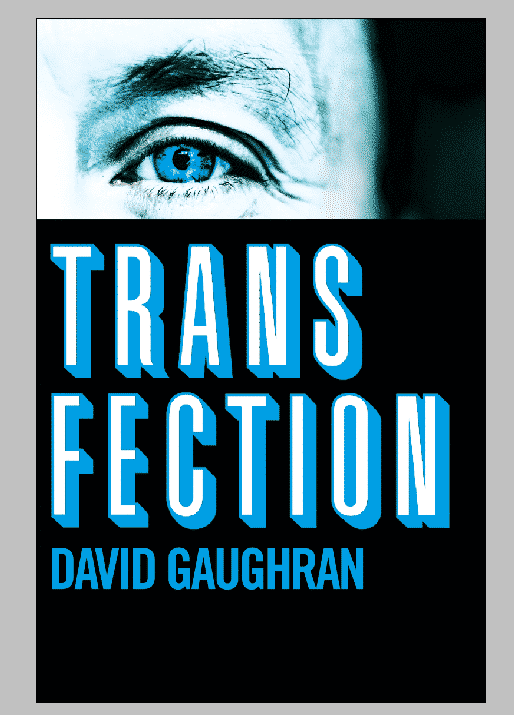 Now that she knew the direction I wanted to go in, the first job was to find the right face. We both searched through the stock photo archives, and my sister sent a selection, from which I picked the face you see above.
I wanted to keep it simple, and suggested a nice clear font, big letters, with the title and author name across the middle.
As you can see, my sister went through several iterations, playing with font and color, washing out the image, obscuring part of the face, and even experimented with flipping the face over to make it whole (which was creepy, but too weird).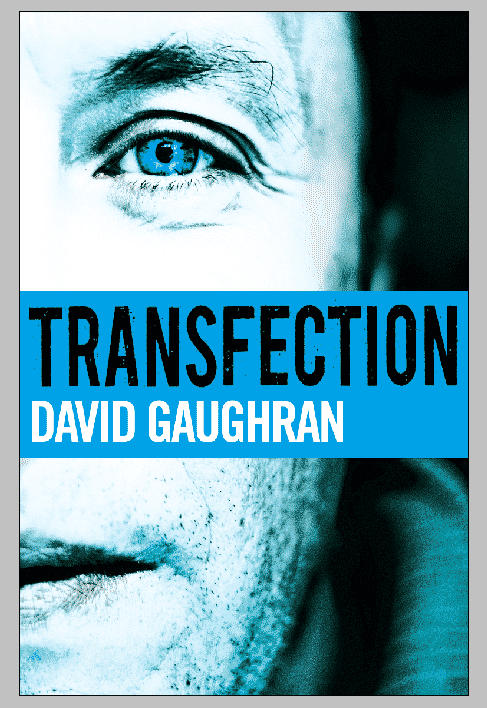 At this point, everything else was ready to go, and I just needed a cover. My first story was still selling well, and I was keen to capitalize on that with a fresh release.
I was pretty happy with the general design on the left, but after checking the bestseller charts again, I notice there was a lot of blue. That's okay, it can be a genre cue, but there was one yellow cover that really jumped out, and I asked my sister to play with the idea.
Once she sent the mock-up of the next one down on the right (yellow title), I was pretty happy, and was pushing my sister to okay the design (she's the boss). But she didn't agree, and she felt we could do better, whereas I was anxious to begin uploading so it would go live in time for some promo I had planned.
She wanted to experiment with a different approach, try something completely new, just to make sure that we had exhausted all the alternatives. She felt we were settling, rather than pushing ourselves to do the best we could.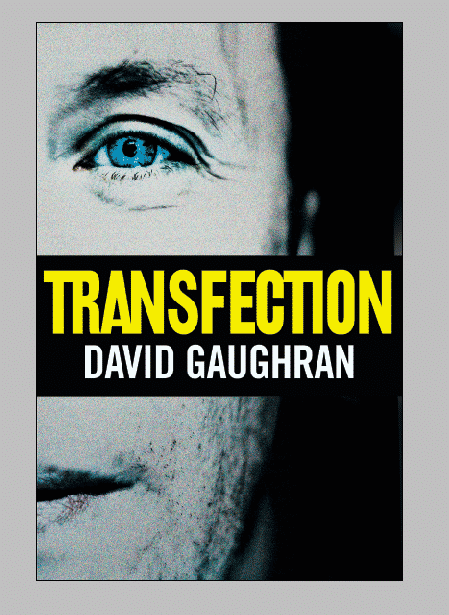 She was also due to fly off on holidays the next day, so if we didn't nail it that night, I wasn't sure when it would get done, and I was getting a little frantic (and perhaps a little pushy).
That never works with my sister. She dug her heels in. She wasn't prepared to sign off on the cover I liked as she felt it wasn't good enough. I thought we were letting the perfect become the enemy of the good, but after hearing her out, I relented.
She said she would come up with something on the plane, and mail it when she landed. I told her she was crazy to take her work on holidays, and that I was fine with this cover, and she could always replace it later if she wanted to improve it.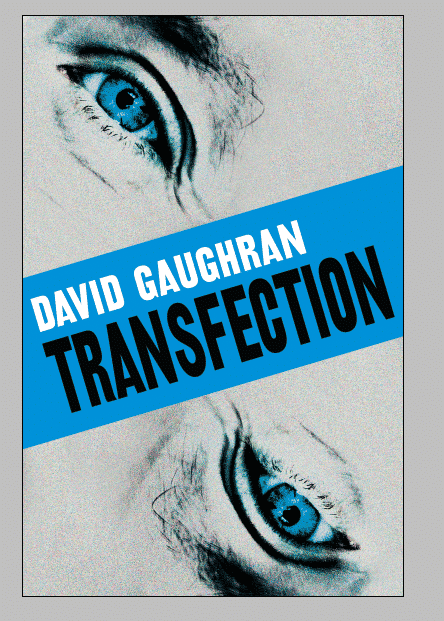 Lucky for me, my sister is a perfectionist, and wouldn't budge. She came up with this one during the flight, and sent it to me with some excitement, but it left me cold. She thought I was crazy! So did two design friends.
That got me thinking.
I decided to do some crowdsourcing. I put both covers up on Twitter, Facebook, and Kindle Boards, asking for feedback.
My choice was more popular, but when I dissected the feedback I noticed two things. Those who preferred my sister's choice were much more vociferous, and tended to be either design freaks,  science nuts, or SF fans.
One even said that my choice was "conservative" and looked like the memoirs of a CNN photojournalist.
That did it for me; I changed my mind. I took my sister's design and asked her to change some of the elements that were throwing me off (such as the angle and color of the band), and incorporate some of the things I liked from my choice. As soon as she sent me a mock-up (from the the lobby of her hotel just before she dashed off to a Spanish wedding), I knew we had it.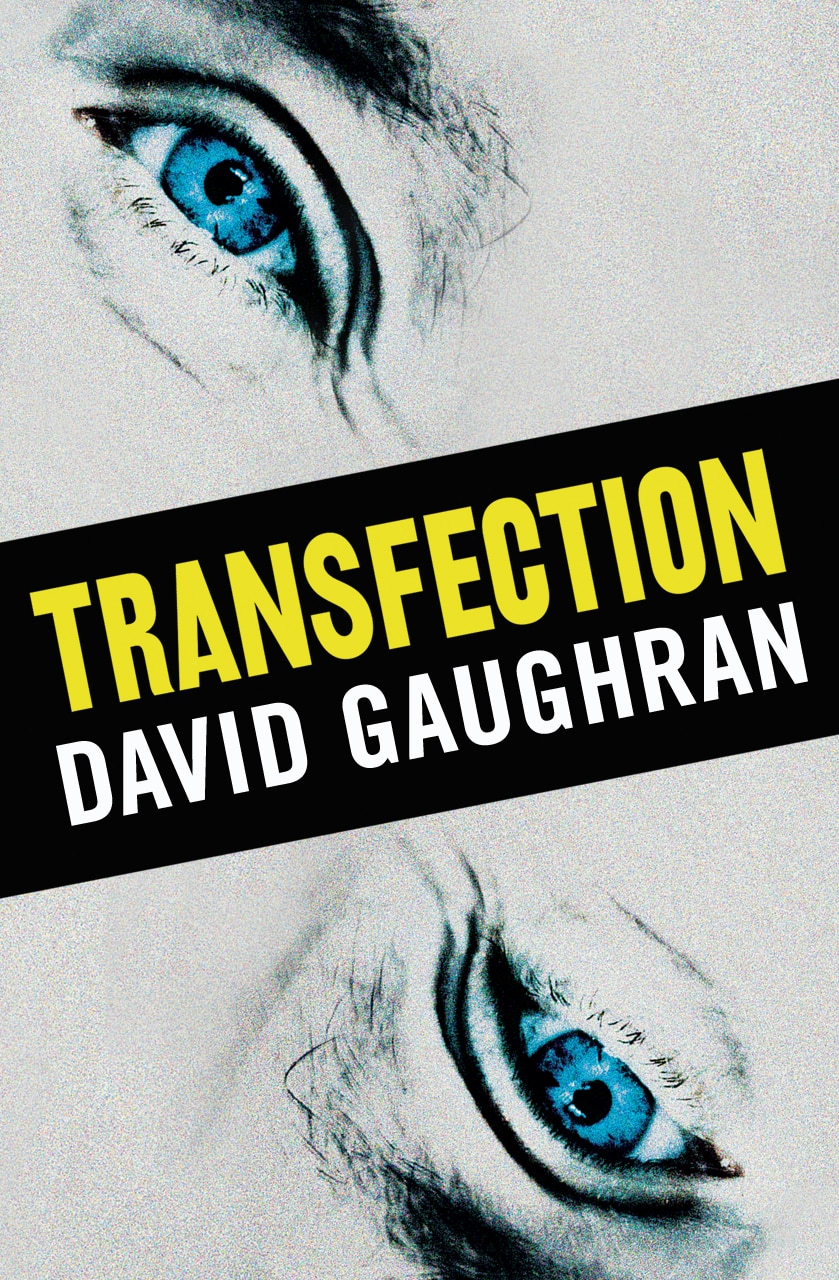 So what did I learn from the process? Always listen to your designer. They are the professionals. Also, be nicer to your sister.
I knew the final cover wouldn't be everyone's cup of tea, but that didn't matter so much as the people that liked it, loved it, and that's the kind of passion you need to get noticed in the crowd.
Finally, I would highly recommend incorporating some element of crowdsourcing into decisions like this. I got great feedback – especially on Twitter – people who became engaged with the book on some level, and purchased it.
I hope you found this useful.
If so, I might do something similar from an editing perspective, showing how I went from initial half-sentence story idea, through self-editing and beta readers, when I decided it was "ready", sending it to my copy editor, and what changes she suggested.
***
You will notice that I have made some subtle changes to the layout of this blog. The top navigation bar is completely different, and is now designed so that you have practical self-publishing advice at your fingertips.
I'm still playing with the layout, and there's more to come. it's a work-in-progress, but all feedback is appreciated.
If you do a little nosing around, you will get an exclusive peek at some excerpts from my forthcoming book Let's Get Digital: How To (And Why You Should) Self-Publish.
The text in these sections hasn't yet been edited, so it's probably full of typos, clunky phrasing, and wandering commas – don't worry, it will all be cleaned up in a few days.