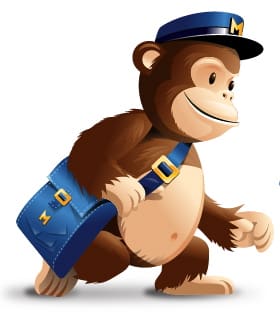 What happens when a reader finishes your e-books? What's the first thing they see? What's the first thing they do? Back-matter is extremely important. Presuming you have done your job as a writer well, it's a golden opportunity to draw readers into your world.
The basic components of effective back-matter are fairly straightforward: blurbs for and/or links to your other books, links to whatever social media presence you have, a short note requesting reviews, and, most important of all, a link to your New Release Mailing List.
If you don't have a mailing list already, you need to set one up immediately. It's one of the most powerful tools at your disposal. Without an effective method for collecting readers' emails (which I'll get to), every time you have a sales spike, every time you go on a free run, you are missing out on a huge opportunity to build a sustainable future for yourself as a writer.
Authors and publishers regularly gripe about Amazon. They fear depending on a third party. They worry about diversification and independence. But many of them don't do the single most important thing to build that independence and ensure that their future financial health is not at the mercy of someone else.
Without a mailing list, most of your readers will still find your other books. Amazon's system does a pretty good job of recommending books by the same author, and they aren't too hard to find if a reader noses around a little anyway. Outside of Amazon, it's a little more challenging – given the deficiencies of its competitors – but not impossible.
But even if the various retailers' systems for recommending other titles by the same author were perfect, having a mailing list would still be crucial. You don't want to wait until Amazon's system eventually gets around to recommending the next book in the series to your readers; you want them to buy that new release during launch week to win your book crucial visibility right from the start.
In the traditional publishing world, when a big author like Dan Brown or Stephen King has a new release, it's accompanied by a big marketing budget, and you will see ads all over the place: newspapers, billboards, and public transport.
The main aim of this advertising is not to bring new readers to these authors, but to announce to existing readers that the book is out. The hope is that enough fans will hear about the new release and buy it during launch week – thus pushing it high in the print bestseller lists, giving the book lucrative visibility from which it will likely kick on and sell a ton more.
The strategy for self-publishers and e-books is somewhat similar, but doesn't require the same kind of marketing spend – or indeed any. If you have been diligently collecting readers' email addresses from the beginning, you will already know the power of your mailing list.
Hitting that list when you release a new book can really launch it up the charts, first gaining you traction on the various Hot New Releases lists for your chosen categories, and then hopefully pushing you onto the respective Best Seller lists.
Without such a mailing list, you are merely hoping that your existing readers hear about your new book, and that they buy it relatively quickly.
There really is no logic in ignoring such a powerful tool, but it's never too late. If you don't have a mailing list, start collecting names today.
Mailing List Providers
I use MailChimp. It's free, it's powerful, it has a good record of avoiding spam filters (which is crucial), it has great tracking (so you can see who clicked what, and tweak successive emails accordingly), and it produces very pretty emails without any graphic design skills needed. The interface can be a little fiddly, but with a bit of tinkering you can get pretty looking emails like this one.
Contrary to what I've heard some say, MailChimp does allow Amazon affiliate links, so you can earn around 7% extra on any books sold via your email blast.
One of the only drawbacks with MailChimp is that it's only free up to 2,000 subscribers. But if you have that many on your list, money is probably not as pressing a concern as it used to be and you can either spring for MailChimp's paid service, or an alternative provider like AWeber or SMTP – which many consider better value at that level.
Capturing Email Addresses
Once you have set up MailChimp (or your preferred provider), you will be given a link to your mailing list sign-up page. The default form is fairly basic and boring, but you can customize it by following these instructions.
You can place this link anywhere you like: your blog, your Facebook Page (via a nifty app), and, most importantly, in the back-matter of your books.
The latter is the most crucial of all. I strongly urge you to put a clickable link to your mailing list at the back of all your books; it should be one of the first things that readers see when they finish.
The Right Tool For The Job
Some people use their mailing lists to send out a newsletter – filled with all sorts of odds and ends – but I'm not sure that's the best approach, for me at least. If people want to know what I'm up to, I have a blog, Facebook Page, and Twitter account. They can choose their preferred method of engagement.
Naturally, some people are concerned that you will either clutter their already overflowing inboxes with unwanted crap, or that you will share their information with somebody else.
As such, I exclusively use my mailing list for announcing new releases. I put in a simple line or two (which varies, depending on the book), saying something like "To hear about new books first, sign up to my New Release Mailing List."
Try and drive sign-ups every so often. Some writers to that by offering discounts, or a free short story. One way I try and entice readers by assuring them that mailing list subscribers will hear about new releases before anyone else.
If you post excerpts of your upcoming releases on your blog, or do things like cover reveals to drum up interest prior to a release, that's the perfect time to point people towards your mailing list (like I did here).
That post got me 50 new mailing list subscribers straight away – people who are reasonably likely to purchase my next book immediately on release, pushing it up the charts and gaining it crucial visibility, which, as you should know by now, can have a multiplying effect on your sales with no further effort on your part.
Convinced yet?
***
Apologies for the recent blog silence. I've been tearing my hair out trying to finish Let's Get Visible: How To Get Noticed And Sell More Books – which I hope to get to the editor later this month.
It will cover topics like this one in greater depth, as well as all sorts of good stuff like how to achieve greater visibility on Amazon, and how to promote your books in a way that won't eat into writing time or drive you crazy. The peeps on my New Release Mailing List always hear about new releases before anyone else. To sign-up, click here. (See what I did there?)
***
Finally, a note on something unrelated to publishing and books. It's the first Thursday of the month when all the galleries in East London open late. My girlfriend has been running a gallery on Vyner Street called House of Vostrovska for the last six months and we have a great exhibition debuting tonight. For any culture vultures in the London area, the fun starts at 6pm, and the show runs until 9pm. Details here.
For those further afield, you can see some of the jewellery she makes here (including brooches made from pigs' intestines. No joke).