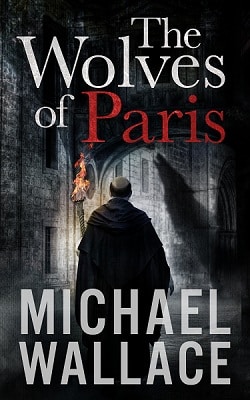 Today I have Part II of my interview with Michael Wallace – an author who has sold over 400,000 e-books since he started self-publishing in January 2011.
If you missed Part I yesterday, that's here and make sure to read that first.
In this second installment, Michael talks about the kind of marketing that has worked for him, his advice for newer self-publishers, and his take on the 10,000 hours theory as it applies to the craft of writing.
We talked about author platform, but that's only one aspect of marketing. While you don't spend a huge amount of time blogging, or on Twitter or whatever, you do take an active role in promoting your books. What has been the most effective method, for you, in terms of reaching readers and growing your audience?
The two big things an author needs to do is to expand visibility and to maintain contact with loyal readers. In the first case, ads, giveaways, and other means of reducing your anonymity are absolutely crucial. Get your name out there. Get readers one way or another.
In the second case, if you are a writer and you don't have a mailing list to announce new releases, you're only making your job harder. My biggest regret from my first few months is that my list is now short several hundred names of people who would have signed up when I had so much visibility. Those are readers who have probably moved on in the past two years and forgotten all about me, but if I had a way to remind them, would return to check out my latest project.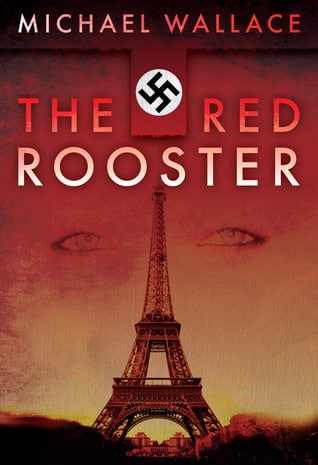 As good as Amazon is relative to the other vendors, this is something the store could absolutely do better. If a reader has picked up multiple books by a given writer, they should automatically get a notice when that writer releases a new book. Until Amazon does that, writers need to take it on themselves to do the same.
Well they do have that new "Stay Up To Date" feature on author pages. But as I pointed out to Amazon several months ago, it doesn't work – which, of course, is worse than having no such feature at all. But with regard to reaching readers and so forth, have you found that advice change over time? I know you had all or most of your stuff in KDP Select before, but I see you are on all the major platforms now.
I guess what I'm getting at is this. What advice would you give to someone starting out today with only one or two books, and no "name" or author platform or mailing list?
If I were brand new today I would enroll my books in Select. It's true that you limit your readership when you do that, and some of the goodies that once existed as incentives to sign up for the program have been greatly diminished, but a good book with a strong cover can still gain thousands of downloads for a brand new author. Get your name out there, get a little visibility and some reviews, and then work at solidifying your reader base.
Beyond that, start making your own luck. Try new things, write new books, perfect your craft. Learn how to obtain and utilize constructive feedback. Don't write strictly to the market, but every writer has more ideas than he knows what to do with. Take the ideas that appeal to you personally and then figure out which of them might be more commercial than others.
To a certain extent, my long, unpaid apprenticeship was a benefit, because I don't have some of my crappy early novels out there harming my reputation. But there's no reason why a new writer can't put her book out there and let the audience decide. She can always yank it if she realizes later that it's weak. After a few months, nobody will ever know it existed. That's not to say that you shouldn't put out your best possible work at any given time. I fully believe that, too.
You mentioned your "crappy early novels." I guess those were some of the eight you you wrote before The Righteous. Were all of those eight trunked? Or did you publish any of them? I guess what I'm getting at is: do you think it's better for a writer to keep their junk in the trunk, so to speak, or is it ever worth mounting a salvage operation?
Four of those novels are rubbish and will never see the light of day. In fact, I'm pretty sure three of them have been lost, although they might be on a floppy disk somewhere. I'm not sure and don't really care to find out.
But of the eight, three of them are for sale after extensive rewriting. This includes the first two books of the Dark Citadel fantasy series and my children's fantasy novel, The Kingdom of the Bears. The Dark Citadel books required a lot work, and there are still some things I'm not satisfied with. The Kingdom of the Bears was the last book I wrote before the Righteous and it was in decent shape and much easier to fix in a satisfying way. I've also got one other novel, another children's fantasy called Moonland, that could be reworked at some point, but given that Kingdom of the Bears is my worst selling book, it doesn't make a lot of sense to spend the time.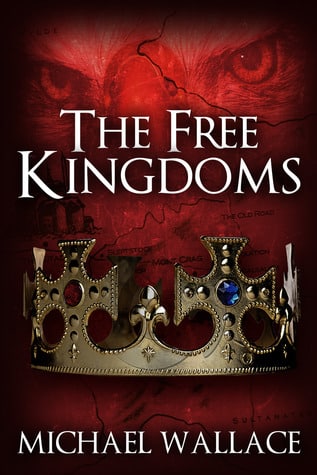 Should other writers rework their early stuff? That depends. I am a slower learner than most. It's hard for me to identify my flaws until they're already behind me. Almost every other writer I know either gave up long before I did or had earlier success. There are even rare authors who produce great work right off the bat.
If you've got a trunk novel you want to salvage, it's worth asking whether it would take less time to simply write a newer, better novel. If the salvage effort is greater than about 70% of the effort of a new book, I'd say forget it.
About that "unpaid apprenticeship," the pro-writers version of Gladwell's 10,000 hours theory is that it takes about a million words before you start getting a real handle on the craft of writing – comfortable with all the tools at your disposal. My word count is only about half-way there, and I still write myself into a lot of dead ends, or choose the wrong project only to abandon it half-way through, or lose confidence in something, or whatever. At a rough guess, you breezed past the 2 million mark some time ago. How has your process changed over that time?
The biggest difference between a casual chess player and someone with an expert rating is the ability to recognize patterns in openings, end games, traps, and so on. Study and thousands of games help the chess player avoid blunders of the kind a crappy player like me routinely stumbles into. My writing has followed a similar pattern.
It used to be that I would write myself into plot cul-de-sacs or get halfway through a book and realize that I was building on a wobbly foundation. I'm much better at laying the groundwork for a solid book now. I'm not a strict outliner, but I do like to know where I'm starting, where I'm ending, and a big set piece or two in the middle. I make sure that I understand my characters before I start, especially my villains. So many things that now feel like instinct once gave me fits. This is where practice and study have played a crucial role in my development.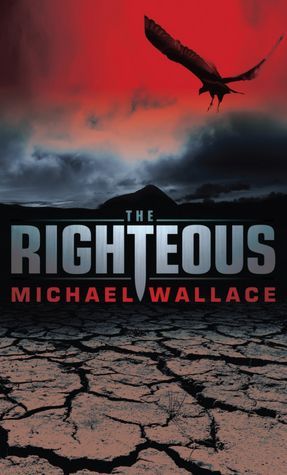 And do you ever lose confidence in a project, or, say, run into an intractable problem with the set-up or structure and abandon the book? I hear some pros say they still hit a wall with every novel, but are experienced enough now to know they just need to push through and keep going.
Does that always work? I guess there's a temptation, especially when writing in multiple genres, to switch to something else when the going gets tough (something I can be guilty of).
I only work at one first draft at a time, and I write straight through from beginning to end, instead of cherry picking the best scenes. This helps me avoid the temptation to switch projects. I do hit a wall in almost every book at about thirty thousand words, when the enthusiasm of a fresh start is long gone and the end is nowhere in sight. I just power through it.
Having said that, I did abandon my first book in more than a decade earlier this year. I was trying a different sort of structure on a contemporary thriller. It was going well until the midway point, then I continued for another twenty thousand words on sheer momentum. I realized I'd gone terribly wrong and stepped back for a couple of days. That's when it died.
So now I have about 65,000 words of an unfinished novel hanging there. I'm still not sure what I'll do with it.
It's about time to wrap things up, but I wanted to ask about your future plans. Wolves of Paris is out now and picking up some very nice reviews. What else do you have in the pipeline?
Currently, I'm wrapping up Hell's Fortress, which is the second to last volume in the Righteous series. I'm also working on the long-neglected third book of the Dark Citadel series. The first two books have enjoyed solid, albeit unspectacular sales, but the core readers are very loyal, and ask me frequently when they can expect the next volume. It is fun to go back to a pure fantasy world. It has been too long.
After that, I'm going to work on a proposal for what comes next with Thomas & Mercer after the Righteous series is done. My delivery date for the final book of the Righteous is next summer. I have no idea how that will wrap up. I've got a couple of WWII thrillers percolating in my head, but finding a time to write them is going to be a challenge.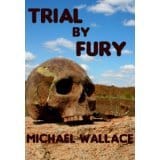 Thanks for the opportunity to chat. If any of your readers want to check out the Righteous series, but are a little cautious about a thriller set in a polygamist cult, they can get a free preview with a novella set in the same universe, Trial by Fury, by signing up for my mailing list here: bit.ly/10ZDLZ2
* * *
A huge thanks to Michael Wallace for taking the time to answer my questions. I know I learned a lot from this, and I hope you guys did too.
Don't forget that his Michael's latest release – The Wolves of Paris – has just been launched at the discounted price of 99c. Make sure to grab it before the price goes up at: Amazon US, Amazon UK, and Barnes & Noble.
I mean, it's a thriller set in 1450s Paris… with werewolves. Who can say no to that?