I think we all know at this stage that "free" can be a powerful promotional tool. Usually, when writers go through the somewhat convoluted process of making a book free on Amazon, the aim is to introduce a new pool of readers to their work who might otherwise never hear of it.
Often, it's the first in a series, and the hope is that out of the thousands that download it for nothing, a reasonable percentage will (a) actually read the book and, (b) enjoy it enough to pay for the rest of the author's work.
Some of the most successful self-publishers out there have employed this strategy – with fantastic results – so its effectiveness is not under question.
There have been plenty of case studies of what happens to the sales of the rest of the series while the lead-in title is free.
However, there has been less talk of what happens when the book in question is a stand-alone title, and what being free does to the number of sales once the book has returned to the paid listings.
Luckily for us, indie author Hollister Ann Grant is here to share her results. Warning: they may surprise you. Here's Holly:
***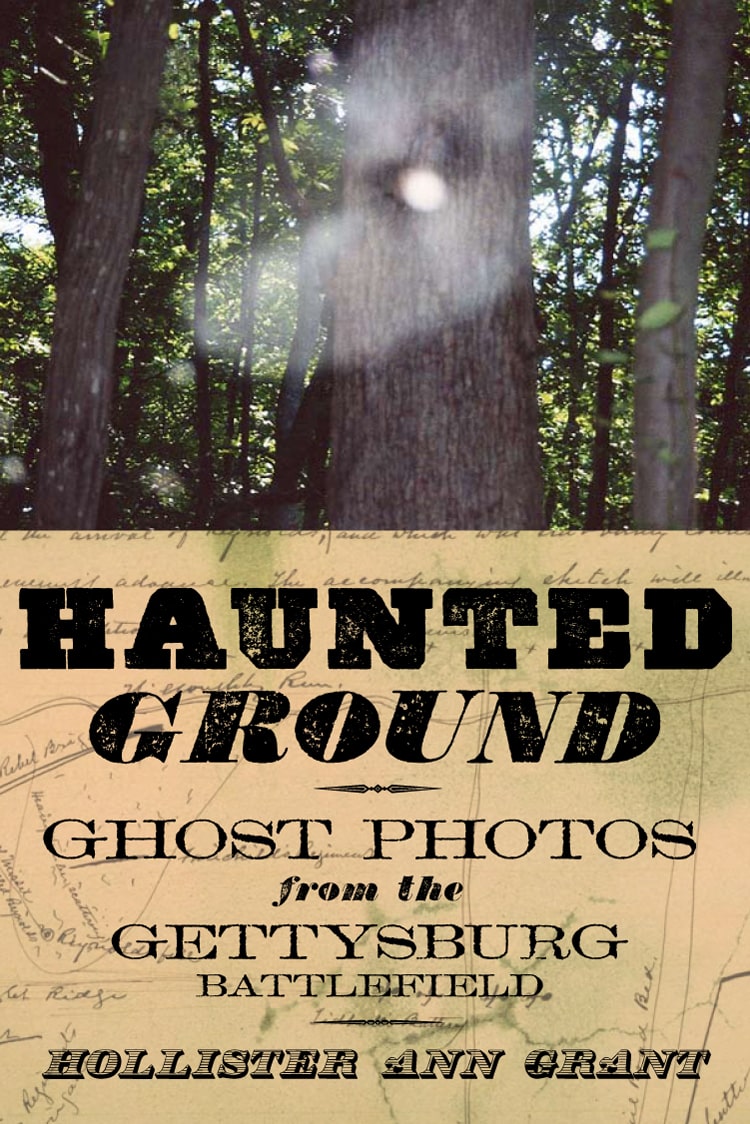 This summer I e-published two books: Lost Cargo, a sci-fi novel, and Haunted Ground: Ghost Photos from the Gettysburg Battlefield, a non-fiction book.
My late husband Jack was a military history buff and nature photographer who took thousands of photos of the Gettysburg battlefield, including some mysterious ones (you can see one of his photos on the book cover). For fun, I collected his photos in a short ghost photo, history, and travel book.
Both books sell in small numbers, but the ghost book outsells the novel 80 to 1 across all channels.
When I found out about free as a sales tool, I decided to try it with the novel to work out any pitfalls before I tried it with my more popular book. The novel had an obscure rank on Amazon, about 390,000, and was selling four to six copies a month, so I had nothing to lose.
Free results
Over 4,000 people downloaded Lost Cargo the first day. The novel went to #1 on Amazon's free sci-fi chart and stayed there during its free run. It went up and down between #1 and #3 on the free fantasy chart.
When I priced it back after ten days, the novel went to #253 in the overall paid Kindle Store, #7 on the paid sci-fi chart, and sold 1,605 books in two weeks. It's losing momentum in its third week back to paid. The general rank has fallen to 400-600 and the sci-fi rank to the 20s. Still, those are good numbers for a book that was only selling six copies a month.
The principle of free
Free works best as a "loss leader" when you have a series of related books. If readers like the free book, they might buy the next one in the series.
Romance writer Ruth Cardello began with tiny numbers this year and found huge success when she gave away Maid for the Billionaire in her Legacy series.
The free process can also work to a lesser degree with stand alone books. Bargain websites and lists pick up free books, which equals free advertising. A stand alone book will make money when you price it back.
Free back to paid: price
Yes, I would have made more money if I priced the novel back to $2.99, but I priced it at 99 cents to keep it on the first page of the paid-sci-fi chart as long as possible. In addition, people who see a free book on a bargain website are more likely to buy it when they click through and see 99 cents versus $2.99.
My timing mistakes
I'm finishing a related sci-fi novel and probably should have waited until I put it online. Amazon is also running a big sale to promote their new Kindles, so I hit the sale when I priced the novel back.
The basic process
Amazon will not allow you to price a book at 0.00, but will usually price match if a book has a 0.00 price on Apple or Barnes & Noble. I've been told that Apple will allow you to price a book at 0.00 and will even let you set the time length. Most people, though, put their books on Apple through Smashwords because Apple has so many hoops.
If you went the Smashwords route, price your book at 0.00 there and check the Distribution Channel to see when they ship the change to Apple or B&N. Apple makes the price change in one day, B&N within two weeks. If you don't own Apple products, you can see your book if you Google: "Your book title in quotation marks" iTunes.
Once the free price appears on Apple or B&N, go to your book's Amazon page, find the "Tell us about a lower price" link below the product description, and paste in the Apple or B&N URL.
The process took about ten days for my novel. Some books go free in three days, some after a month, and some never go free. Amazon doesn't grant every free request. They do, however, allow an author to have more than one free book.
Free problems
Some people say Amazon wouldn't price their book back until all the small retailers put the price back. I didn't have this experience. However, since Smashwords has never shipped my books to Kobo because Kobo is backed up, I opted out of Kobo to be safe.
Other people say that the free process knocks out related books on their book's Also Bought list. True, but it's temporary. However, remember that the main benefit of the Also Boughts is not the books that show up on your book page, but where your book shows up.
Amazon bases the Also Boughts on sales. It was fun to briefly see my novel in the Also Boughts for The Mill River Recluse, the #1 paid Kindle book, before the next tide of books swept it away.
Google Alert
Set up a Google Alert for your name and book titles, if you haven't done that already. A Google Alert told me that torrent sites had my novel, which meant pirates were sharing it. The Google Alert didn't pick up all the bargain websites that featured the book, though, so Google the book title if you want to see what's happening with it.
***
A big thank you to Holly for sharing her experiences. You can pick up Lost Cargo for 99c at Amazon, Amazon UK, Barnes & Noble, Apple, and Smashwords. If ghost stories are more your thing, Haunted Ground: Ghost Photos from the Gettysburg Battlefield is $2.99 at Amazon, Amazon UK, Apple, and Smashwords.
Holly's blog is here, and you can follow here on Twitter here.
I think Holly is being a little humble here, so I would just like to underline her achievement.
Her debut novel – self-published for the first time less than three months ago – was only selling a handful of copies a month. Aside from the huge amount of free downloads Lost Cargo achieved for the brief period it was free (I believe it was over 10,000), it has had phenomenal sales since it returned to the paid listings.
Most of us will never have a book that reaches as high as #253 in the paid Kindle Store (or to know what it feels like to sell over 1,600 books in two weeks), so my sincere congratulations to her.
Looking at Lost Cargo, I can see why it was so popular – once she found a way to greatly increase its exposure. The cover is striking, the blurb is enticing, the formatting is perfect, and the opening grabs you straight away.
Going "free" is no guaranteed strategy for success. But if you have written a good book in a popular genre, and you present it professionally, you are giving yourself a real chance of generating that elusive word-of-mouth.
And whether you have a free book or not, you should have Google Alerts set up on your name and all your book titles. It has alerted me to several reviews of my work that I wouldn't have none about otherwise (some which I have since used for excellent promo quotes).
On top of that, it's always nice to thank the reviewer and offer them free copies of your other titles. On that note, I would like to thank Shane Ede for this review of Transfection, and Neal Hock from Bookhound's Den for his review of If You Go Into The Woods.
I'll have another fascinating guest post on Wednesday from two more indie writers who are thinking outside the box, and later in the week I'll reveal an exciting project of my own.
For a sneak preview, keep your eyes peeled for my regular column on IndieReader.com – it should go live later today and I'll update this post when it does. Until then, here's the last one I wrote for them, which I forgot to link to before. It's called There's No Magic Bullet.
Happy Monday!
EDIT: My new IndieReader column is up – Crowdfunding: The Indie Advance.