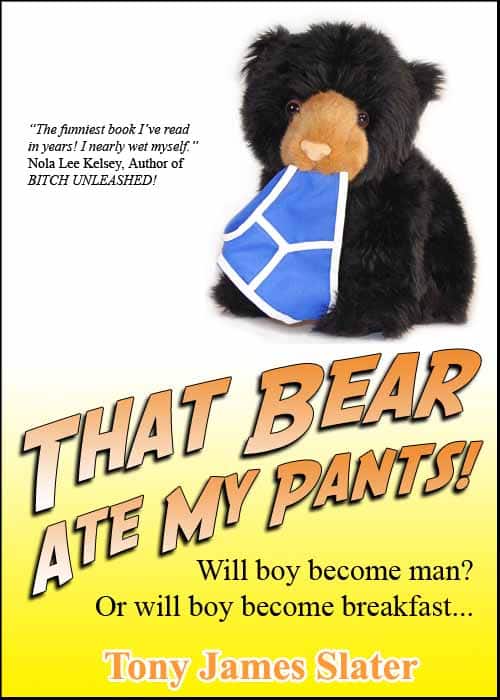 While on the surface the following may seem to be a KDP Select success story, it's actually something a little more important than that: a testament to the power of determination, and proof that even the most niche of books can be a self-publishing success story, a book that every agent in the UK said there was no market for.
I first met Tony James Slater at a conference almost exactly two years ago. Given that it was quite a, cough, liquid affair, neither of us remember much about the encounter, other than we were both in a similar position: we had a finished book with which were desperately trying (and failing) to elicit interest.
And we were both getting knocked back for the same reason: the "experts" said there was no market for it. I was told that nobody wanted to read a historical novel set in South America, and Tony was universally informed that his foul-mouthed memoir of a time spent working in an Ecuadorean animal refuge could only have very limited appeal, especially considering he was an unknown quantity.
Okay, so Tony definitely wins the "niche" game. But Tony's (eventual) success proves that even  the most narrowly defined niche is going to be well populated in a world with millions and millions of e-reader owners, most of whom can be reached through one retailer.
The challenge (as ever) was finding those readers. And while KDP Select was the key to him finally getting enough eyeballs on his work for his sales to take off, I'm convinced Tony would have got there one way or another, for one important reason: he was never, ever going to give up. If Tony had been that guy in 127 Hours, he would have got his head trapped instead of his arm, and still have managed to hack it off, slide out from under that rock, sew it back on, and crawl to safety.
Tony was willing to try a bit of everything, including dressing his poor mother up in a bear suit, his sister in a giant pair of cardboard underpants, and forcing them both to hand out fliers in front of Waterstones. For his e-book.
While success like this always involves a strike of lightning, Tony climbed to the top of a steeple on a stormy night, then covered himself in tinfoil.
But that's enough from me. Here's Tony:
Why Giving Away Thousands Of Free Books Is A Good Thing
For anyone that didn't get the memo, my crazy travel comedy That Bear Ate My Pants! went free last week, as part of an Amazon KDP Select promotion.
When Amazon first announced KDP Select in December, I came out strongly against it. How dare they try to dictate blah, blah, exclusivity, blah – yeah, you've heard all that already. I also had a sneakier reason though; cold hard cash! Specifically the piles of it I would make selling on other platforms whilst every Indie author worth their salt had sold their souls to Amazon.
I'd figured out I could publish direct with Kobo, who looked set to claim a decent chunk of the UK market – the Kobo device had just started being stocked in WH Smiths and ASDA, two of UK's omnipresent store chains. They were bound to sell like crazy over Christmas – much like the Kindle, only to folk who did their shopping in 'real' shops instead of online. This is a BIG chunk of the population in England, where we still make widespread use of donkey-powered treadmills to heat our homes.
With an ISBN in hand, all I needed was a slight re-formatting of my book, which I did, and a scanned copy of my signature… which I never got around to doing. Why? It was the easiest stage of the process by far, but… I was reluctant.
By this point I was hearing good things about Select, about the advantages it had given people, about free promotions driving sales ranks through the roof. Christmas came and went as I told myself I'd get around to dealing with Kobo as soon as I'd… . Well, I did emigrate to Australia around this time (as they are kinder to donkeys there, on account of not needing to heat their homes).
I realized what was happening; I wasn't deciding. I was sitting on the fence, which is never a good idea because fence posts have pointy tops and my ass is soft and squishy. I was being indecisive, because there was fame and fortune at stake, and just possibly the ability to pay my rent next month.
Then I read David's blog, as I generally do, and he was featuring stories on people who HAD done well out of Select. I'd read some before but they all seemed halfway to being superstars already, with friends in high places and mailing lists for gawd's sake.  Somehow, reading it here made it seem more plausible. It was exciting to realise there were people like me, selling two dozen copies a month at best, that had hitched their wagon to the Select train and been carried off to mega-stardom! Or at least, to selling three dozen copies a month.
So I though 'bollocks to it,' and pulled my finger out (of where, I shan't be saying) – and clicked the 'enrol' button on my Kindle Dashboard. Just like that, it was done. (But because I'm me I went back and unclicked it, then panicked and re-clicked it, then stomped around stressing for an hour when it wouldn't re-click and finally tried it again and it worked. Sometimes I wonder how I get through the day.)
I figured since I'd thrown my dice I might as well bet the farm, so I scheduled two of my free days directly after Valentines Day (despite being told that anyone who bought their significant other a Kindle as a Valentines gift was well on the way to becoming single again).
I set about finding and contacting all the places that feature free books, making a list as I went (and mentioning the list frequently, in the hope it would make the owners of these sites more likely to feature me.) For anyone interested, most of that list is on my blog here.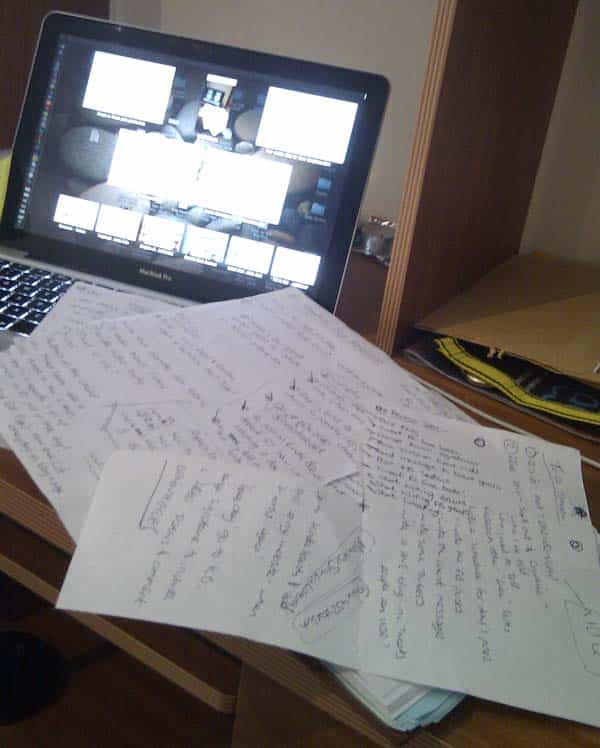 I got in touch with all the biggies (POI, KND, ENT, etc.), several of whom I'd had adverts with in the past, so I could email them directly. Then I found smaller sites and newsletters, and newer Facebook groups, and contacted them. It took a while as I hate writing 'form' letters. I'm sure people can see through them straight away, so I typed every email and contact form individually, despite saying mostly the same thing in all of them. I set up a Facebook Event and invited all my friends, then wrote a message to them all asking them to invite all of theirs! I can only persuade myself to be this cheeky when I'm giving something away for free.
I also prepared sample Tweets to send, for me and for any helpers I acquired, a blog post telling followers how to help out, a couple of guest posts and joined a few Re-Tweet schemes (the ones at World Literary Café and the Book Junkies are great). During this time I wrote well over a hundred emails – I would say I spent up to eighteen hours a day doing this, for the three days before the promotion was due to begin.
And then it all kicked off, and I didn't sleep for quite some time.
Due in no small part to the freebie newsletters I was featured on, 'That Bear Ate My Pants!' rolled up the charts over the course of the first free day. Sometime that night I cracked the Top 100 in the US; by next morning I was #9 overall on Amazon.com's free list. I spent a whole day at #1 overall on Amazon.co.uk, but the download figures reflected how much easier this was to achieve than the US result.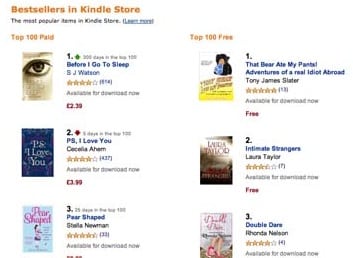 In total there were 22,701 copies downloaded. Sixteen thousand of these were from the US, whereas a measly 6,000 downloads were enough to hog the top spot in the UK. It was an amazing result, catapulting my book to centre stage and achieving a visibility I had only dreamed of.
Tweets were flying around like mad, the book was being featured and listed by all kinds of aggregators and I had my first new review before the second day had ended. Since then they have been rolling in, three of four a day scattered between the two sites, each one giving me cause to leap around the bedroom shouting "YEESSS, get IN!" while my wife looks on in confusion. And yes, I am still struggling to explain to her how giving away twenty-two thousand books is a good thing…
The aftermath was terrifying. I'd heard on the Kindle Forums how books tended to plummet once they came off a free promotion, only rising slowly back to their former level. I was determined not to worry about it, but it brought a tightness to my chest when That Bear first showed up with a ranking over 100,000.
Then it began to climb, and contrary to all I'd been told it took less than a day to reach – then exceed – my pre-promo ranking of 30k. It shot up, gaining momentum, still being tweeted about and getting picked up by newsletters that thought it was still free. By that evening I broke into the Top 100 paid on Amazon.co.uk and made 327 in the States. I've slipped a bit since, but not too much – which presumably means someone is still buying it  :0)
Amazon is currently having a few issues with the reporting of royalties, and at any rate I won't know the full story until the end of the week, but in the first few days after the promo ended I seem to have sold almost 800 books and made around £1,000.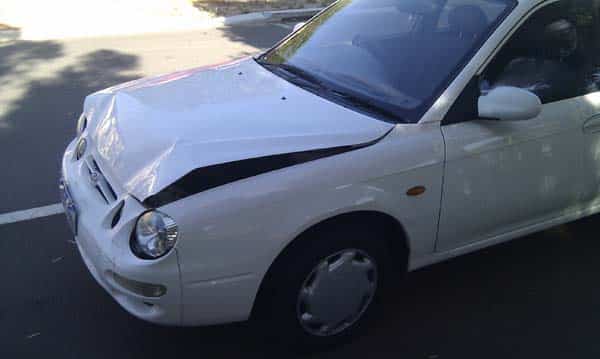 Which co-incidentally is almost exactly the amount of money it's cost me to repair my car after the wife had a little prang in it yesterday. This is an example of what I call 'Karma with a C' – the universal Law that, no matter how much money you come into, there will always be a car bill of equal or greater value on the horizon…
Easy come, easy go  :0)
If I had to, I would do it all over again. Hell, I'd love to do it all again! It was like the best theme-park ride I can imagine. And it was free. I gained readers, reviews, ranking and came very close to making some money – but then, we all know it: Karma, however you spell it, is a bitch.
Epilogue: It's funny how, when I was ranked around 30,000 I was constantly worried about slipping below this; now my book has stabilised around the 150 mark in the UK and the 1,000 in the US, I'm even more scared of it dropping! At this level, if it holds steady, I'll be making a minimum wage – small, but liveable. That in itself is hard to believe – until the cheques arrive anyway – but it hasn't given me the confidence to leave it alone.
I'm going to work harder at expanding my online presence to include Goodreads, MobileRead Forums, LibraryThing, Pintrest and LinkedIn. I've even started a mailing list! (It has six names on it.) I'm looking out for new sponsorship opportunities and sending out more review copies than ever. If anything it's made me see that the potential to sell well is out there – I just have to work harder for it, use every tool available, and pull out all the stops if I want to cling on this close to the top. And then I'm going to buy some climbing shoes and head back up there…
A screenshot of me in the Amazon.com Top Ten Paid is the new Everest Summit photo! Watch this space  :0)
* * *
If you want to read more of Tony's adventures, his blog is here, his website is here, and you can follow him on Twitter here.
I've read Tony's book, and it's bloody hilarious – the funniest thing I've read in a very long time. If you have any interest in books set in exotic locations, if you want to laugh more than you have done in ages, if you want to hear Tony curse like a sailor as he subjects himself to all manner of self-harm, then do yourself a favor and pick up That Bear Ate My Pants for $2.99 on Amazon US or £2.68 on Amazon UK.
You might think I'm biased, Tony's a friend after all. But you don't have to take my word for it. He has 23 five star reviews in the US, and 21 more in the UK.
Enjoy your weekend!