The London Book Fair is underway again which makes it a perfect time to review the list of suggestions I presented to KDP last year. As regular readers will know, I crowd-sourced a list of feature requests, bug fixes, and common problems via my blog and the most popular self-publisher hangout, Kboards. The KDP reps at the Fair spent a great deal of time going through your list of suggestions. They asked for clarification at various points and I was able to follow up with them by email afterwards. At the same time, a parallel effort led by Marie Force, Laura Florand, and Diana Peterfreund presented a similar list of suggestions at NINC in October last year. There were probably Read More…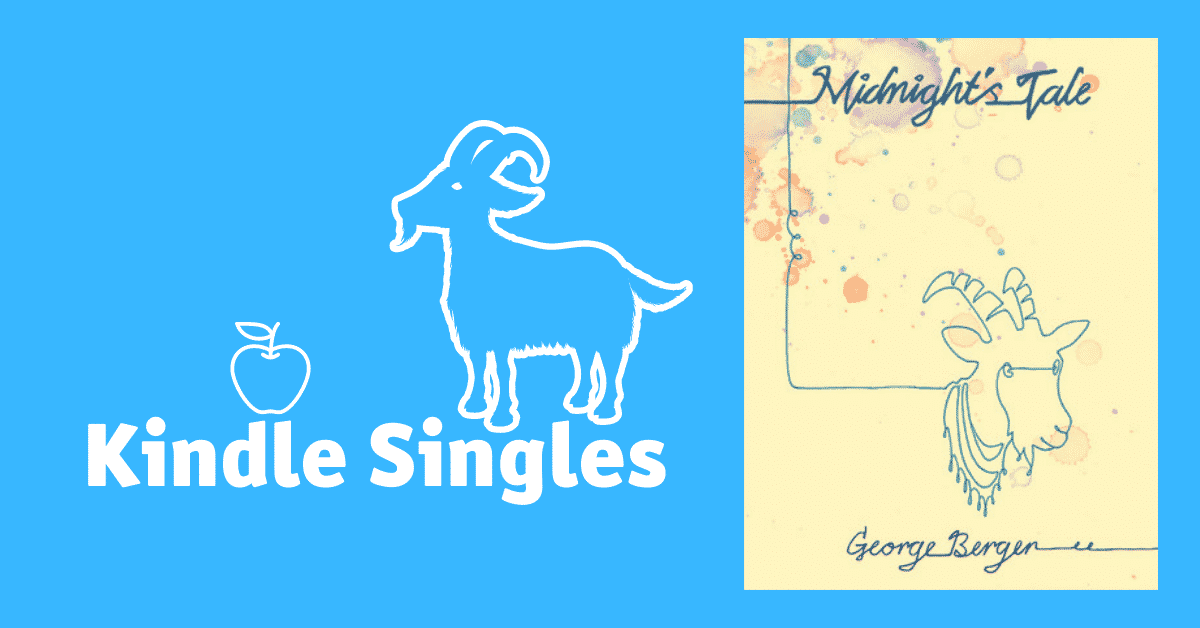 This wasn't supposed to happen to George Berger, especially when he was this close to throwing in the towel.
You see, George made a vow after two years of tepid sales – a rather public one – that he would give it one more shot, and, if his latest story was also universally ignored, he would hang up his quill, for good.
His next release wasn't overflowing with obvious commercial potential. It was, after all, a coming-of-age story about a goat. On top of that, it was a defiantly literary story – and fans of same have been relatively slow to switch to digital. And, being a 12,000 word novella, only an e-book edition was planned.
Undeterred, and with his vow to quit fresh in his mind, George decided to make a real go of his final attempt. He commissioned a talented artist to draw a striking cover. He workshopped the blurb with several other writers until it really sang. And then George sprang Midnight's Tale upon an unsuspected world. Read More…
^