Anyone familiar with Joanna Penn's blog – The Creative Penn – will know what an excellent resource it is for writers, particularly on marketing, where she regularly offers no-nonsense advice that actually works.
When I heard she was writing a book on marketing, I was eager to see what she would come up with, and managed to wangle an advance copy.
How To Market A Book is a comprehensive guide to book marketing, with a much wider scope than something like my own Let's Get Visible. I can see it being particularly useful for those who are struggling to get to grips with marketing (or to fit it into their busy schedule), but I think everyone could get something from it (including traditionally published authors).
The book takes a holistic approach, covering short term marketing like book reviews and ad sites, as well as longer term marketing like author branding, platform building, mailing lists, and content marketing, before dealing with book launches (including how to relaunch a flagging title).
If you want to check out How To Market A Book, you can find it now on Amazon, Amazon UK, and Kobo (with other retailers and a paperback edition to follow). To give you a taste of what the book is like, here's Joanna on marketing myths:
Guest Post by Joanna Penn
There are a number of marketing myths around publishing that lead to authors making bad decisions or spending money on 'marketing packages' that don't make a difference to sales. Sure, there are some lightning strikes where an author can buck the trend, but in general, these myths are disempowering.
MYTH 1: If I get a traditional book deal, I won't have to deal with marketing
Authors have always had to do some kind of marketing, but it generally involved physical appearances at bookstore signings, literary festivals or conventions, as well as media appearances.
Some authors had publicists within the publishing house or an external marketing firm organizing that for them, so they could just show up and do their thing. But I'm not sure how true that ever was for new authors or mid-list authors who sold reasonably well but weren't superstars. Yes, some lucky few still get a publicist, but often only for the launch period, and that won't pay the bills for very long.
From authors sharing their experience right now, it seems that:
a)  Publishers are interested in authors who already have a platform, people who have built an email list and a way to sell books to readers who know them. You will have to include your platform in your pitch to agents and they will include it in their pitch to the publisher, so marketing comes into the equation before you even get a deal. Publishing is a business, so of course they are looking for ways to mitigate risk.
b)  Publishers will do some marketing for you, but that will generally involve distribution and working with bookstore buyers, as well as potentially advising on what you can do to help them market the book. So even though you might have a team to advise over the launch period, you will still need to do a lot yourself. And after the initial launch phase, you will likely be left alone as the publicist moves onto the next author and book on the publishing schedule.
In April 2013, Pulitzer Prize winning author David Mamet announced his decision to self-publish "because publishing is like Hollywood – nobody ever does the marketing they promise."
MYTH 2: Marketing is scammy, sucky and awful and I'm not the type of person who can do it anyway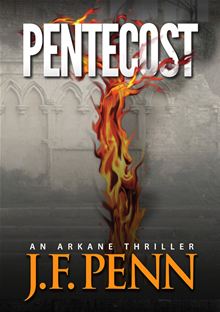 It's time to reframe marketing.
Think of it this way instead. Marketing is sharing what you love with people who will appreciate hearing about it.
You're writing a book about how you helped your kids escape from Type 2 diabetes. Don't you think people want to hear about that?
You've written a kick-ass action-adventure thriller that will blow the socks off those miserable commuters you share a train carriage with and help them to escape the grind for a few hours. Don't you think they want to know about it?
So you've got to find ways to connect with the people who would want your book – that's marketing now. It is not scammy or sucky or awful (if you don't want it to be). It's about authenticity and the principles around 'know, like and trust' as well as technical things which you'll find out about in this guide.
You also need to reframe marketing because it turns out that we are ALL salespeople these days. In Daniel Pink's book 'To Sell Is Human' he explains how the world has changed and the job of 'salesman' really doesn't exist anymore, but we're all involved in selling every day. It might be 'selling' healthy food to your kids, or 'selling' yourself to get a career advancement, or as authors, its pitching our ideas to agents and publishers OR basically trying to get people to be interested in us and our books.
MYTH 3: A book publicist will be able to get me on <insert famous show here>
Let's face it, authors are often introverts and one of the worst possible things for us is cold-calling anyone. I don't take phone calls in general and I have to psych myself up for any that I HAVE to make. I really prefer writing …
So when it comes to things like media and press releases and getting onto TV, the process is generally about pitching and being repeatedly rejected, until someone says yes, generally when your book hooks nicely into a hot newsworthy topic.
A publicist can do these pitches for you but they can only work with what you provide, so you'll still need to think about the 'hooks' that your book can be pitched around. The most important thing to remember about a publicist is that you generally pay them a specific amount as a retainer but they can't guarantee you any media attention. And even if you get featured in mass media, it might not sell any books …
MYTH 4: Getting on national TV or national newspapers or radio will sell millions of books
Too many authors naively assume that paying a few thousand dollars for a publicist will pay off in terms of sales.
But traditional media is more about brand awareness and social proof than actual sales because of
a) the non-targeted, scattergun approach
b) the disconnect between where people are when they consume that media and the jump to actually buying a book.
When I first started learning about marketing, I focused entirely on traditional media and made it onto national TV, national radio and into national papers. After months of effort and excitement, I only sold around 15 books, because as a self-published author, my books weren't in the stores. The mass-media effect only really works if the book is everywhere, like Dan Brown's recent domination of supermarkets, bookstores and retail outlets at the launch of Inferno.
It's worth pursuing for the social proof and kudos that can give the impression of sales, but it is unlikely to impact your bottom line.
MYTH 5: The launch is everything OR one big marketing push will rocket my book up the charts and I'll be a multi-millionaire (yippee!)
The launch approach is something that comes from traditional publishing. Because of their business cycles, each book only gets a small window of opportunity to make an impact before everyone moves on to the next book, so the entire focus is to make the bulk of sales in the first month.
But the world of book buying has changed and it's becoming more about the long tail, where there are very few blockbusters but lots of us making a decent living in the margins from people looking for different books.
So the launch doesn't have to be everything for us.
In fact, launch sales are generally disappointing compared to what happens once the Amazon algorithms kick in and you get some traction around reviews and reputation. In my experience, sales can be better a few months after the book is initially available because of all the algorithm juice described in David's brilliant book, Let's Get Visible.
Once you understand some of these myths, you can become empowered as an author to get into marketing yourself and your books with knowledge on your side.
* * *
Joanna Penn's How to Market A Book is out now and already an Amazon #1 bestseller in its category. You can buy the book on Amazon here and Kobo here, and if you want more writerly advice, Joanna's website www.TheCreativePenn.com is a fantastic resource (voted one of the Top 10 Blogs for writers 3 years running and offers articles, audio and video on writing, publishing and book marketing).
Joanna also author of Career Change as well as the bestselling ARKANE thrillers under the name J.F. Penn. You can connect with Joanna on Twitter here.
* * *
My thanks to Joanna for that guest post. One final thing before I go:
As those that will have attended at the end of June will know, the live video Q&A had to be cancelled because of technical difficulties at my end – my sincere apologies for that.
The good news is that it's rescheduled for Tuesday 9 July (tomorrow) at 4pm Eastern/9pm GMT. Admission is free as long as you RSVP here first to get your invite.
Please note: if you already registered for the event last month, you don't need to register again. I'll be answering your questions on self-publishing and marketing, and the session will run for an hour or so.
See you there!