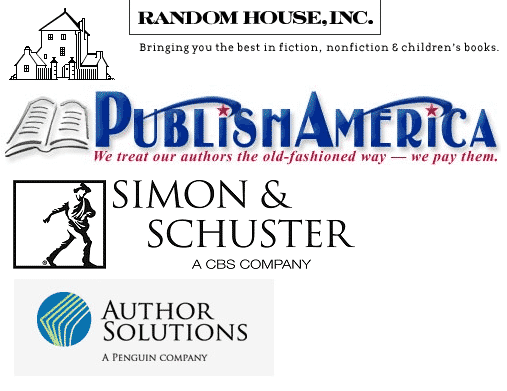 There seems to be a view in certain self-congratulatory circles that publishers have finally got to grips with the digital revolution, that they have weathered the fiercest part of the storm, and that they are well-placed now not just to survive, but to thrive.
There are innumerable problems with that view, of course, but today I'd like to focus on one core truth of this brave new world that publishers have failed to grasp.
Namely, there are only two essential components to publishing in the digital era: the writer and the reader.
All of the old middlemen – agents, publishers, distributors, retailers – have to justify their cut, as the writer can now bypass them and go direct to readers. The only middlemen (IMO) currently making a compelling case for their cut are retailers. Self-publishers are more than happy to fork over 30% to Amazon to access their ever-expanding customer base.
Publishers seem determined to move in the opposite direction: making the proposition of publishing with them less attractive rather than more attractive, reducing advances, worsening contract terms, and treating writers as marks rather than partners – despite whatever guff accompanies the launch of their latest initiatives.
The recent actions of two of the largest trade publishers have drawn criticism from all across the writing community – not just self-publishers – and are thus not as easily dismissed as the rantings of a jaundiced indie zealot.
Let's start with Random House; the rest can wait in line.
Digital-First Imprints Put Authors Last
By now, you have probably heard of the scandalous terms Random House offered authors via its new digital-first imprints – Hydra, Alibi, Flirt & Loveswept – before being forced to revise some of the terms in an embarrassing climb-down.
If you are already familiar with this part of the story, you can skip to Problems Still Remain below. For those who missed it, or want a quick refresher, here's a recap.
The original terms offered by Random House were:
No advance.
Assignment of all rights and subsidiary rights for the lifetime of the copyright.
No meaningful reversion clause, meaning you'll never get any of these rights back – even the ones they don't use – unless Random House deign to return them.
A 50% net royalty rate. Which sounds okay until you realise that "net" doesn't just mean what the publisher receives from the retailer, but that amount minus all the costs of publishing and promoting the book.
Watchdog group Author Beware broke the story, and a few days later John Scalzi eviscerated Random House in this excellent post. (The latter especially is worth reading.)
It should be obvious to all of you why you should never sign anything with terms like this. But just to hammer the point home, it combines the worst of both worlds: no print distribution (but you give up your print rights), no advance, you sign your rights away forever, and you have no reasonable means of getting them reverted at any point.
And lest there be any confusion, we're talking about all the rights. Even though Random House only plans to publish your work as an e-book, they want print rights. They want audio rights. They want foreign translation rights. THEY WANT MOVIE RIGHTS.
Also, that "50% net" is incredibly misleading. Under the original terms, before Random House starts paying you any royalties, you would have to accumulate enough sales to cover the costs of publishing and marketing your book.
To be clear: none of this was speculation. I saw an offer letter from one of the imprints. I have also seen excerpts from the contract that deal with how the publisher calculates the (extremely misleading) "net" royalty rate. Victoria Strauss of Writer Beware has been passed similar information regarding Hydra, and Scalzi has seen the (original) contract from Alibi.
SFWA v Random House
The obvious egregiousness of these contract terms led to the SFWA (Science Fiction & Fantasy Writers Association, of which Scalzi is President) de-listing Hydra & Alibi as qualifying markets for SFWA membership.
Random House attempted a mealy-mouthed defense of their horrendous contract terms, before being slapped down again in a terse letter by the SWFA, which also threatened to de-list Random House as whole if these terms became the norm for the publisher.
The story spread quickly, covered in outlets as diverse as Boing Boing, Forbes, and The Guardian, before Random House announced changes to its terms.
Problems Still Remain
The new terms from Random House are an improvement on those originally offered. Gone is the requirement for an author to pay back the costs that are normally borne by a publisher – for the ebook version at least. If the book is selected for a print edition, the author will still have to repay those costs before seeing any royalties.
From the excerpts of the contract I saw, these include the cost of printing, binding, shipping, storing, distributing, and dealing with returns.
Random House also claim that the out-of-print clause has been strengthened and allows the author "to request reversion of his or her rights three years after publication if the title fails to sell 300 copies in the 12 months immediately preceding the request."
No-one has seen the new contracts from Random House, but I'm a little worried about the word "request" there. Without seeing the contract language, we don't know if Random House are compelled to grant that "request."
Indeed, if you are a regular reader of The Passive Voice (and you should be) you will know that publishers can often claim a contract provision means one thing, when it really means another.
Of course, even if the out-of-print clause is worded in the author's favor, there's nothing to stop Random House dropping the price of the book to $0.01 for a single day and selling 300 copies before jacking the price back up again, and disqualifying the book for rights reversion.
If you think that's something they wouldn't be capable of, I respectfully direct you to the original terms they offered authors (and signed authors under), before it became a PR mess.
I find it amusing that Random House first stuck to its guns, and then only agreed to make some changes when headlines appeared comparing them to a "predatory vanity press" when they have recently struck a deal to merge with Penguin – who run their own predatory vanity press (which Random House will soon co-own!). But I digress.
Author Solutions Class Action?
Speaking of predatory vanity presses, a class action suit has been launched against PublishAmerica. You can read all about that here, along with details of the suit and a call for writers who have been "published" by PublishAmerica to submit details to the attorneys handling the suit.
Joining PublishAmerica in the dock could be Penguin-owned Author Solutions. One of the firms involved in the PublishAmerica case – Giskan Solotaroff Anderson & Stewart – are also investigating Author Solutions for potential class action suit.
I know that several of you have been victims of the various subsidiaries of Author Solutions (such as Xlibris, iUniverse, Trafford, Author House, Palibrio, Inkubook, WordClay, FuseFrame, PitchFest, Author Learning Center, BookTango, etc.).
The law firm involved in this potential class action suit is trying to collect as much information as possible at this preliminary stage. While there are many steps between opening an investigation and lodging a suit (or indeed having your day in court), sharing your experiences with this law firm can only help. You can do that here.
Of course, Penguin's purchase of Author Solutions makes them a juicier target for any such action, and if Penguin attempt to wriggle out of any liability, words like this from Penguin CEO John Makinson will come back to haunt him:
"We spent time getting to know the people at Author Solutions and their sophisticated operation," Makinson said. "They have skills that can help us at Penguin."
Simon & Schuster Offers Bribes To Pimp Author Solutions
A fellow publishing blogger has passed on the following email:
Dear [REDACTED]
Simon & Schuster recently launched Archway Publishing as a new type of offering for self-publishing authors.  With services delivered by Author Solutions, Archway was developed to help authors achieve their publishing goals and reach their desired audience.  S&S has provided guidelines on book design, introduced certain unique self-publishing services, designed packages tailored to meet specific author objectives, and will monitor titles for potential acquisition. 
Your blog is an important resource to help authors navigate the variety of self-publishing options.  We believe Archway is a unique new service for authors, and would be valued by your readers.  The Archway Affiliate Program enables partners to earn a $100 bounty for each author they refer who publishes with Archway.  Click here to learn more about the affiliate program.  In addition, we'd like to extend to your audience a 10% discount off any Archway package, when referred though affiliate links on your site.  We can also create contests, webinars, and creative for your site, or discuss other ways to work together.
Please let me know if you have time for a brief call and visit www.archwaypublishing.com to learn more about Archway.
Regards,
[REDACTED]
I've redacted the names (and the emphasis is mine), but I can confirm that the person signing the email is a Marketing Associate at Simon & Schuster, and the phone number attached goes to the offices of Simon & Schuster.
While Author Solutions have offered a similar "bounty" (don't you just love that word!) in the past (see here), this time it's coming direct from Simon & Schuster. It appears that Simon & Schuster are learning just as much from Author Solutions as Penguin hope to.
When Simon & Schuster joined forces with Author Solutions to rip off writers, there was a firestorm of criticism. Instead of addressing those critics, instead of revising their scammy program, Simon & Schuster has decided to pay people to lie about it.
If you see anyone pimping Archway Publishing or Author Solutions, ask them how much they are getting paid.
Dymocks-owned D Publishing is Toast
As we have seen from the Random House debacle, public pressure can have an effect, which is why I'll keep blogging about Author Solutions. In case you think that this kind of pressure can only effect the more media-friendly stories involving traditional publishers, think again.
D Publishing was launched in December 2011 (by Australian bookselling chain Dymocks) with some of the most oppressive terms I've seen to date. The good news is that Dymocks has announced the closure of D Publishing, effective by month's end.
I don't know the full details behind the decision, but I can't help but feel that the massive public outcry over the terms steered many writers away.
Penguin has been more successful at shrugging off criticism of Author Solutions. Indeed, Penguin CEO John Makinson recently said he was "proud" of the purchase.
He might not feel the same way if the class action suit is lodged. After all, we all know how the last one went.
Free Books For You
If you've made it this far without reaching for the whiskey, I feel like I owe you something. As you might have noticed from the sidebar, I've three free books today on Amazon.
The big one I'm pushing is my South American historical adventure A Storm Hits Valparaiso, but you can also pick up my short stories Transfection and If You Go Into The Woods for free too.
My historical is part of a bigger promo where you can pick up some fantastic books for just 99c. Any downloads/shares are appreciated. Happy reading!
UPDATE: I don't want any non-Kindle owners to miss out, so if that's you, leave a note in the comments and I'll send you a copy of any of these when the exclusivity period with Amazon ends (soon).