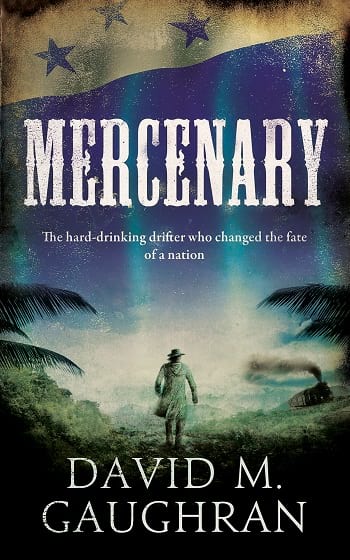 Mercenary
The hard-drinking drifter who changed the fate of a nation
Lee Christmas gets drunk and falls asleep at the throttle of his locomotive, plowing straight into an oncoming train. Blacklisted from the railroad and his marriage in tatters, he flees New Orleans on a steamer bound for the tropics.
In Honduras, he begins a quiet new life. But trouble has a way of finding Christmas. With unrest sweeping the countryside, he's kidnapped by bandits. Soon, he finds himself taking sides in an all-out civil war–as leader of the rebellion.
MERCENARY is the story of the USA's most famous soldier of fortune: the hard-drinking drifter who changed the fate of a nation.
Get the e-book at:
Paperback available at:
Praise
"
Highly recommended to readers of adventure fiction and history, as well as anyone interested in American adventurism and meddling in Latin America.
"
-- Michael Wallace
Wall Street Journal and USA Today bestselling author
"
A barnstorming story lifted from the annals of history and brought back to life on the page.
"
-- Donald Barker
Reedsy Discovery
"
Lee Christmas led a roaring life on and off the battlefield. Gaughran's great, fast-paced read keeps you right alongside all his exploits.
"
-- Richard Sutton
Author of The Red Gate
Get the e-book at:
Paperback available at:
More Historical Fiction