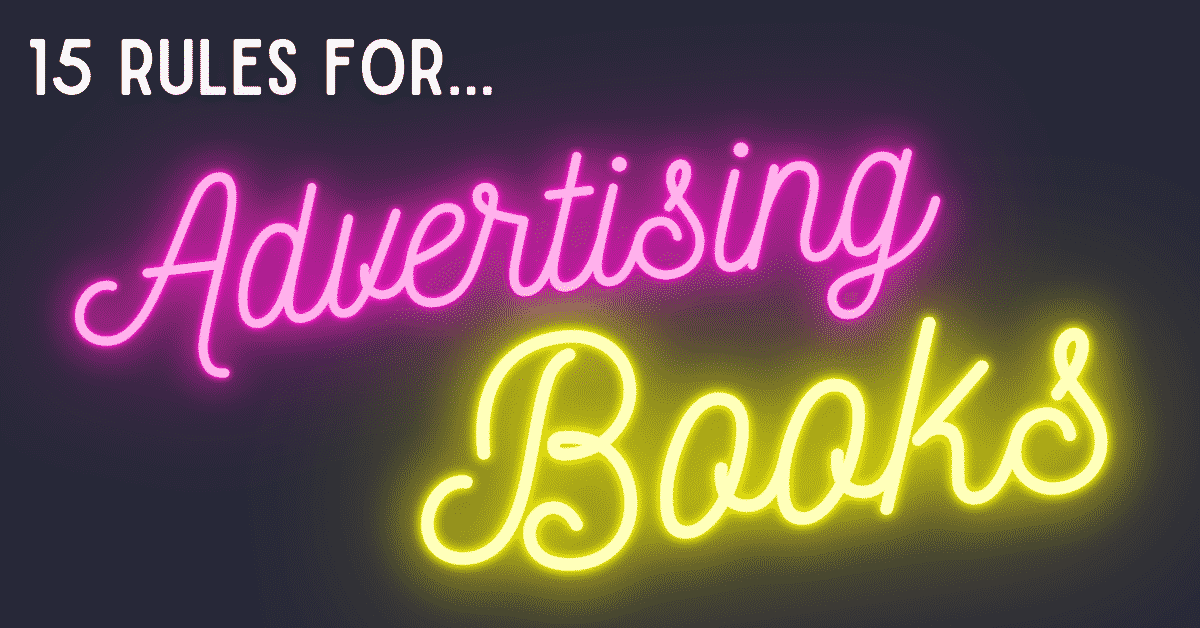 I started working in digital advertising way back in 2004 and while it is tricky to generalize about three very different ad platforms – Facebook, Amazon, and BookBub Ads – there are some general rules that I recommend everyone considers, before losing their shirts on book advertising.
Not least because books present a pretty unique marketing challenge when compare to generic products. Something which can surprise marketers who move into publishing. Read More…
These are the best book promo sites in 2022 for boosting your sales, broken down into various categories – with something for all budgets and experience levels, even some completely free options. This list is curated by me personally, and all these sites have been tested and are recommended because of the results generated.
You can skip to the section you are looking for below but make sure to check the final section for a free course on how to build a proper marketing campaign. Read More…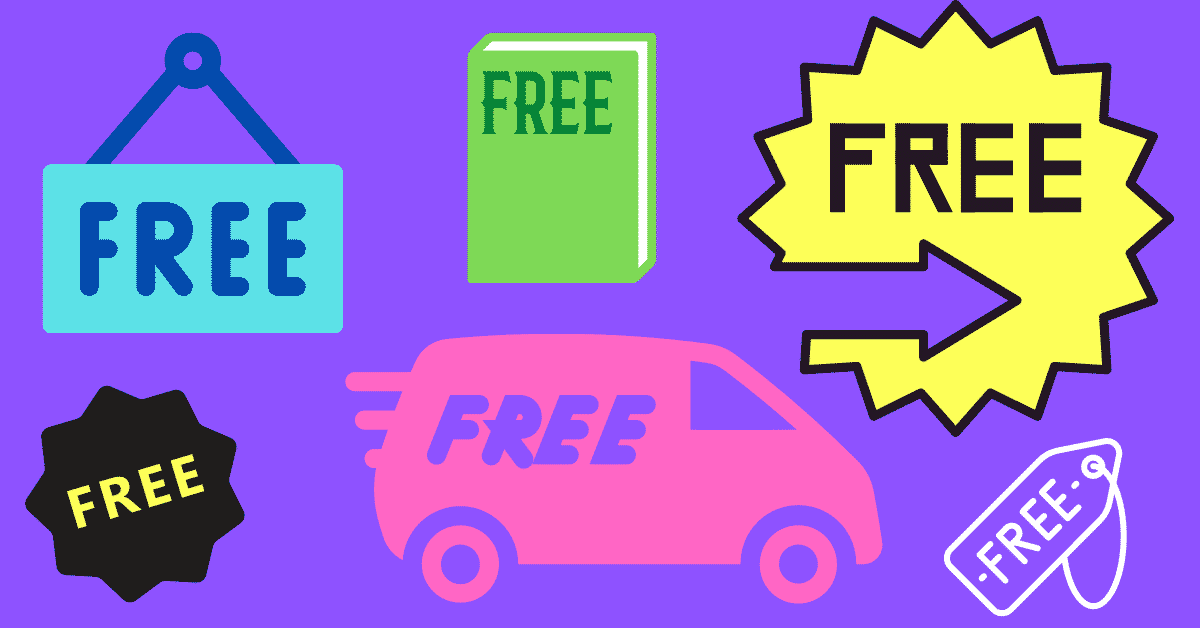 Authors are giving away more stuff than ever before: permafree books, reader magnets, and ARCs are just the tip of the iceberg. What's going on? Should you jump on the free train? Does any of this stuff generate money? Let's break it down.
The self-publishing landscape today looks very different from when I started ten years ago, that heady time when ebooks first exploded in popularity.
But some things are suddenly feeling quite similar. The impact of the pandemic and lockdowns has seen a lot of economic change occur in a short space of time. With an increase in online purchasing for painfully obvious reasons.
That also means there are lots of new ebook consumers up for grabs. Read More…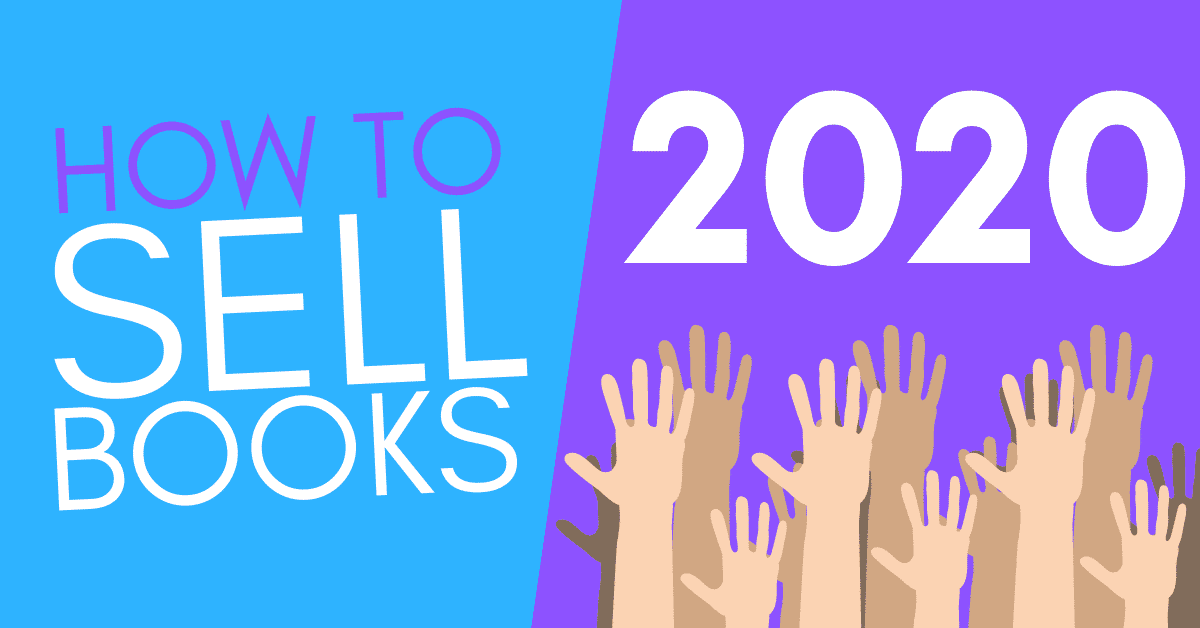 Figuring out how to sell books in 2020 means facing a pair of imposing challenges : the multiplying complexity of book marketing and — speaking of things rising exponentially — the global pandemic, which has led to lockdowns, recessions, as well as no small amount of tragedy.
And I want to focus on that second challenge for a moment — before we dive into all the ways that you can get your books into readers' hands — because there is something rather different about this year.
Writers are generally quite fortunate in that they can work from home and sell books online and, for the moment at least, the digital side of the publishing business looks less exposed than the physical end.
Indeed, retailers and distributors are reporting a boost in ebook sales, and freebies in particular seem especially popular. Anecdotal reports concur, and also seem to confirm that there has been a surge in new entrants to the ebook market — which makes sense when people are stuck at home or less inclined to go browsing in meatspace, for painfully obvious reasons. Read More…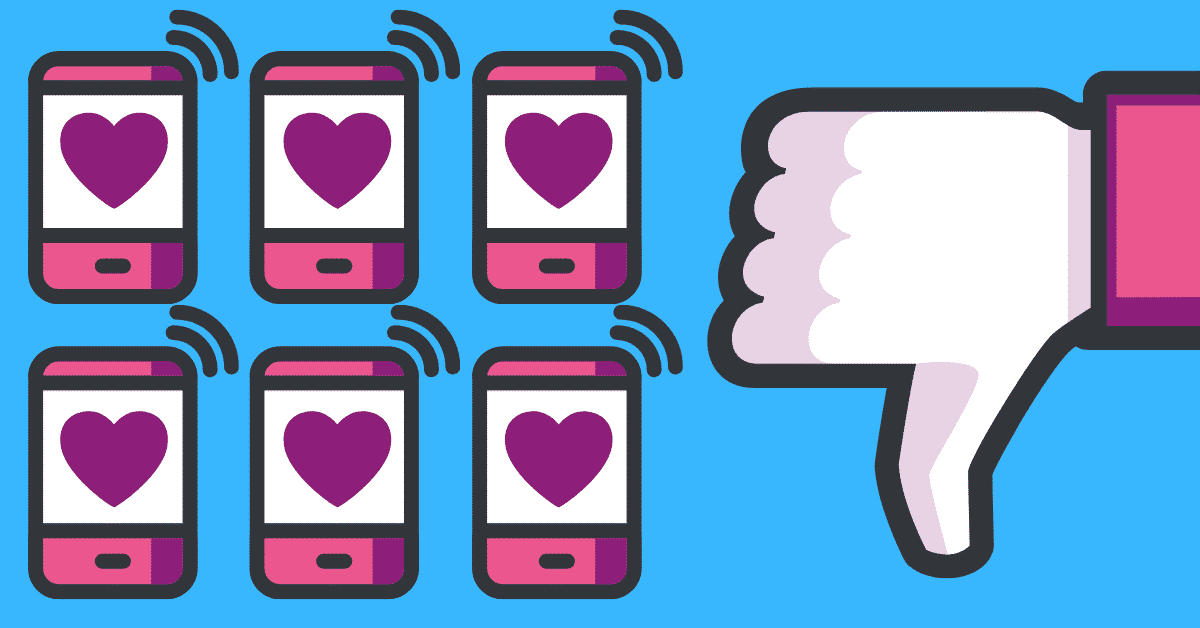 Websites try to keep your attention as long as possible, but the stakes are higher on Facebook where a drop in engagement can cost millions of dollars. Or FACEBOOK as it now insists on calling itself, like a shouty man outside a pub.
Content which keeps people on Facebook – like video or pictures – gets much more organic reach than content which sends people away, such as a link to your books on Amazon. Not only that, Facebook will also give preference to content which is genuinely engaging.
Please note the emphasis.
Facebook doesn't have an army of humans sifting through the billions of pieces of content on Facebook and giving a gold star to the best of it – AI does the heavy lifting here. The way the system measures engagement is necessarily crude: what is getting Likes, comments, and shares?
In simple terms, people want engaging content and Facebook wants to show them content with high engagement, so if you can post content which triggers good engagement levels, then that content will get much more visibility.
And visibility can be worth a lot of money, of course. Read More…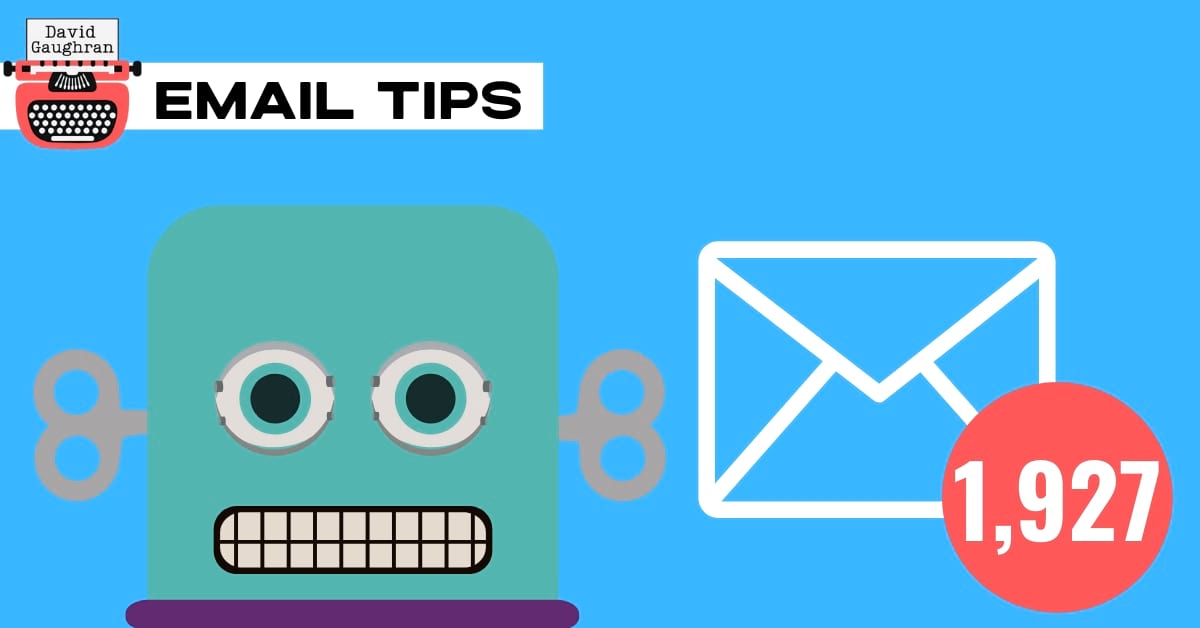 Having a big email list is great, but utterly pointless if your open rate is in the toilet. Quantity might get the headlines but it's quality which pays the bills.
You need engaged subscribers, ones that care about getting your emails, people who open your messages and act on the contents. If you are putting effort into growing your subscriber count but not proactively taking steps to assist open rates, then all you're really doing is bailing out your boat with a leaky bucket.
People often say things like "it's natural for open rates to fall over time" – and that's true… if you do nothing about it. Also, there are plenty of practices you might inadvertently engage in which might accelerate the natural wastage you tend to get over time. But there's also plenty you can do to address falling open rates and even reverse them. Read More…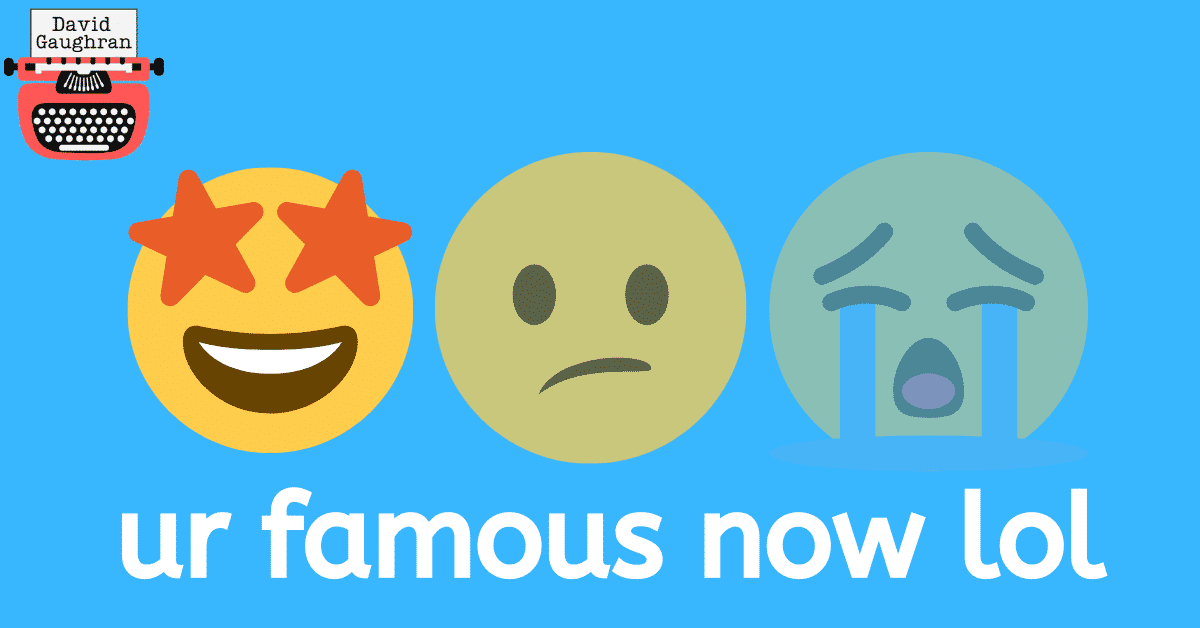 What truly makes something go viral? It's hard to say.
Sure, afterwards, we can all point to something — with the crystal clear vision bestowed by hindsight — and list off elements which contributed to the explosion: it had a cute dog bouncing on a trampoline or just the right amount of indignation, it was funny and there was a well chosen emoji, it was topical or it tapped into some lingering but unspoken resentment about a hot button issue… that list could go on forever.
Trying to assemble a Franken-thing that ticks all those boxes will quickly show you that this retrospective diagnosis is missing something — the X-factor that makes one thing go viral and another thing, which was very like it (or even "superior" in many ways), do the exact opposite. Read More…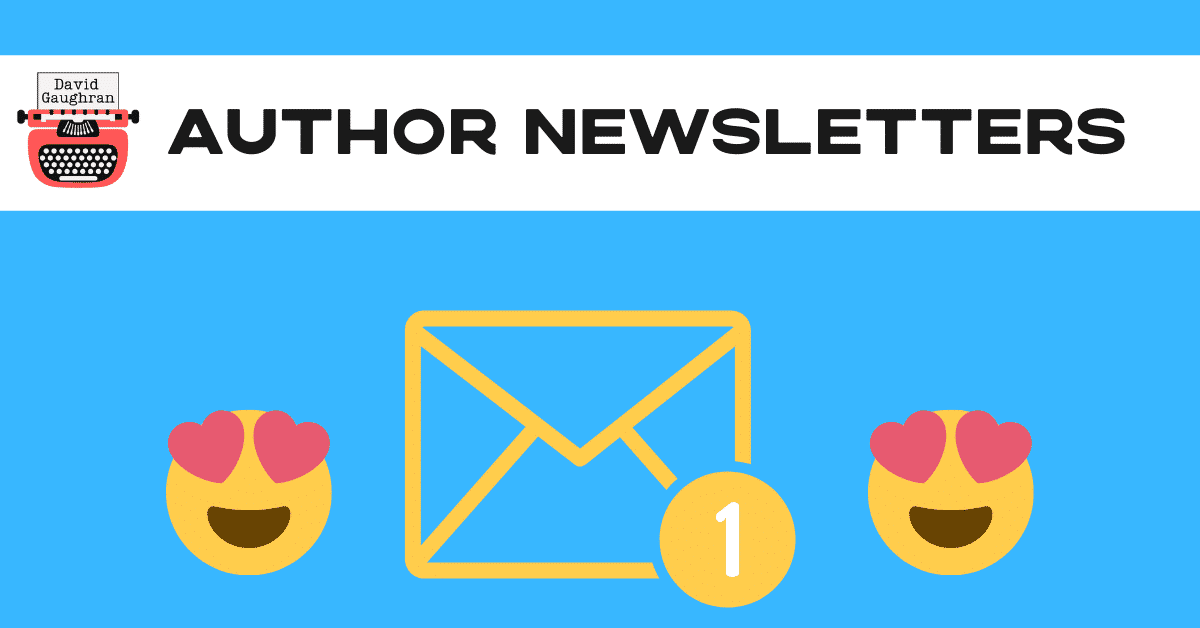 Authors these days are getting great at offering enticements to sign up – commonly known as magnets or bribes or sign-up bonuses – and also at deploying automated sequences to further warm-up new subscribers. But sometimes we can be a little… overeager.
Your first priority should be to keep the promise that you made to the reader, which means ensuring the subscription happens smoothly and they get their free ebook.
If you overload the first emails the subscriber receives, you might get dropped into Promotions or *gasp* Spam. If you're lucky the subscriber will email you complaining they didn't get their gift. If you're lucky. Most probably won't even bother complaining which means you've just lost a sign-up. Read More…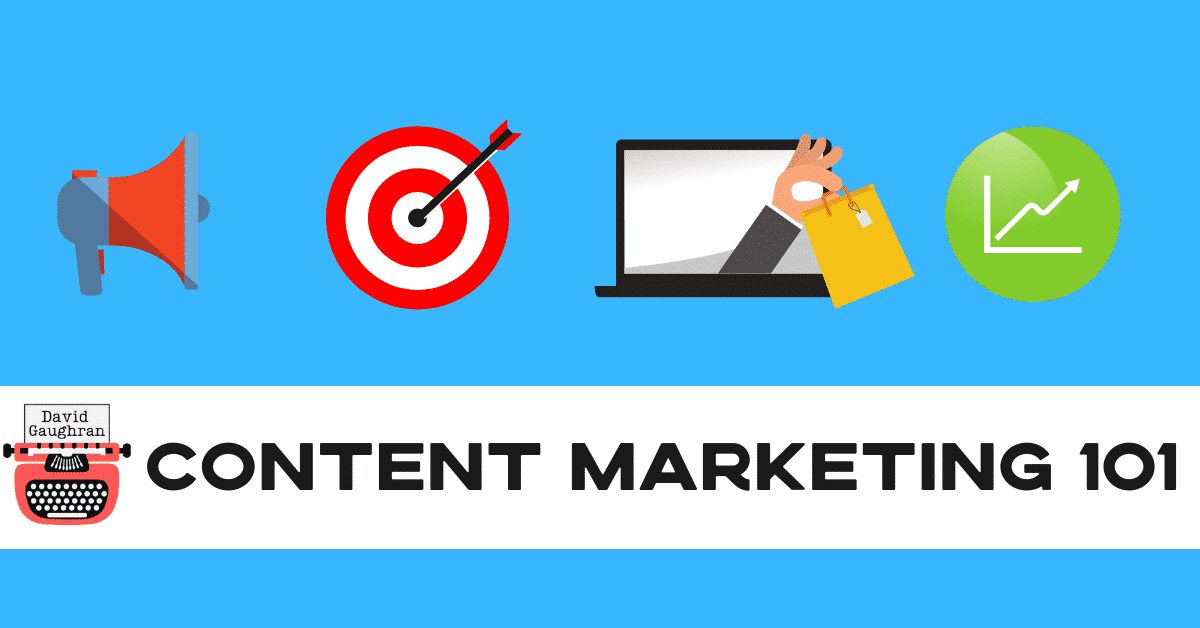 A classic authorial flub is beating your readers over the head with all that painstaking research you conducted while suffering from Level IX Procrastination. After going to the trouble of boning up on the mating habits of fruit flies – so your supposedly smart entomologist heroine doesn't say something truly dumb – there's a real danger of info dumping or otherwise sucking the drama out of any scene.
Like with so many other literary devices, these bloody things are like saffron: a pinch can transform a dish, but two pinches can ruin it. Meanwhile we authors are backing up the saffron truck and dumping it onto the reader's driveway…
But what if I told you there's another use for all these writerly offcuts? Let's talk about content marketing. Read More…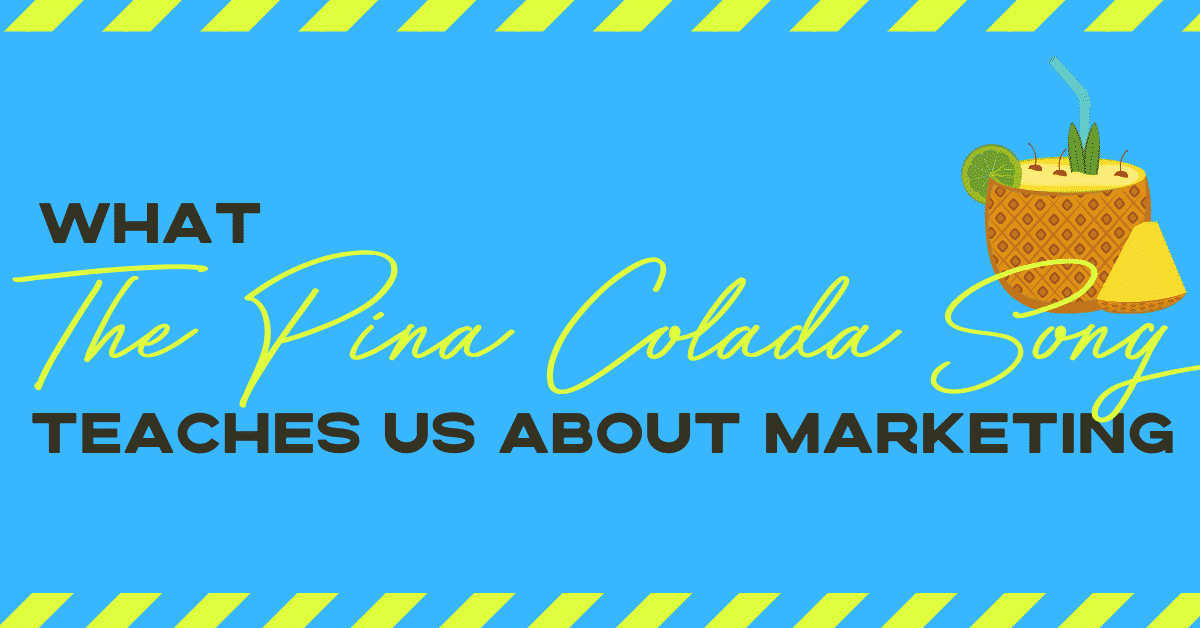 You may love it, you may hate it, but you've definitely heard it: The Piña Colada Song is one of the most recognizable and enduring hits of the last fifty years – the only song ever to hit No. 1 in America in two different decades.
But it almost sank without trace.
The artist behind it is Rupert Holmes, who is primarily known to many for penning this one tune, but he has led an interesting and varied life. While he currently lives in New York, Holmes was born in Cheshire in 1947 as David Goldstein – a US Army brat, with an American father and an English mother, the wonderfully named Gwendolen.
His was a very musical upbringing, and when the family were uprooted and moved to Nanuet, New York in the 1950s, he ended up attending the prestigious Manhattan School of Music and majored in the clarinet, although he didn't follow his brother into the world of opera and "serious" music.
Instead, he became a session musician and did side-gigs like writing jingles for shampoo commercials. Holmes was delighted to be working in the music business at any level, but it also enabled him to support himself while working on his own music. In the early 1970s, he had a couple of minor hits under his own name, while also wrote songs for big stars like Dolly Parton, the Drifters, Gene Pitney, and the Partridge Family. Read More…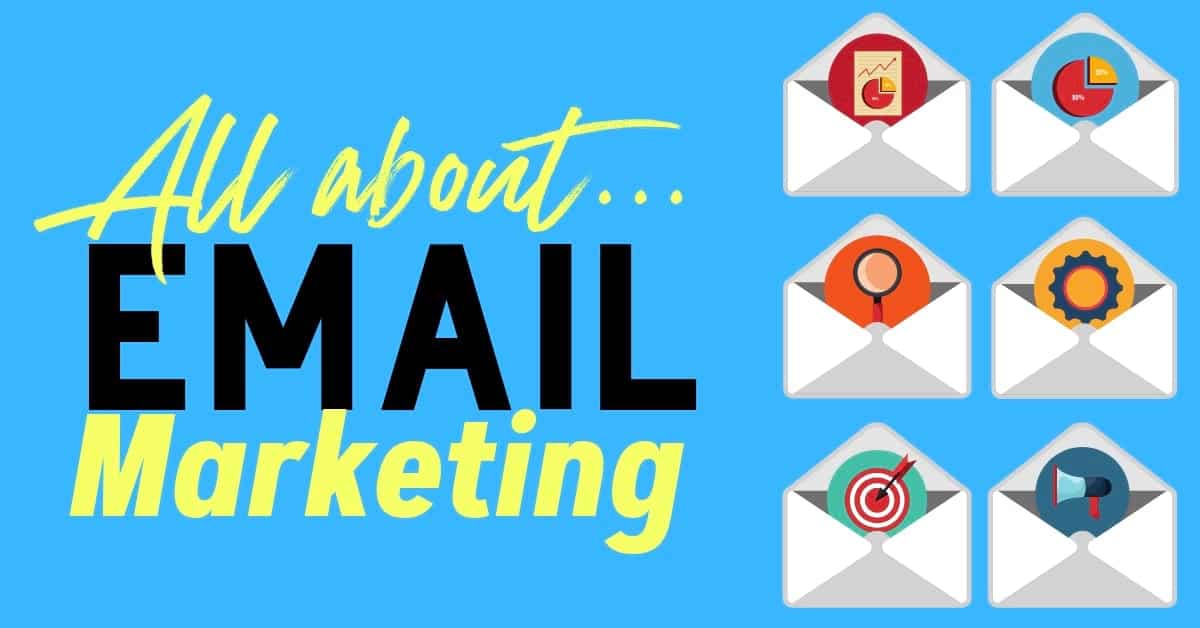 There is no question that email marketing is the most powerful tool at your disposal; not taking advantage of all the unique benefits of email marketing is really missing a trick. Here's why.
I'm sure all of you know the power of having thousands of committed readers signed up to your mailing list, allowing you to send each new release into the charts. Even if you're not there yet personally, this should be something you are aiming for. Every single author should have a mailing list and be seeking to actively grow it.
But before we fly through the basics and delve into more advanced topics, let's be clear about something: email marketing is not about spam. It's not about fake intimacy. It's not about posing BS questions to create false engagement. And it's not about bait-and-switches, contrived urgency, click-baiting subject lines, or other emotional tricks; that's what cheesy internet marketers do. Read More…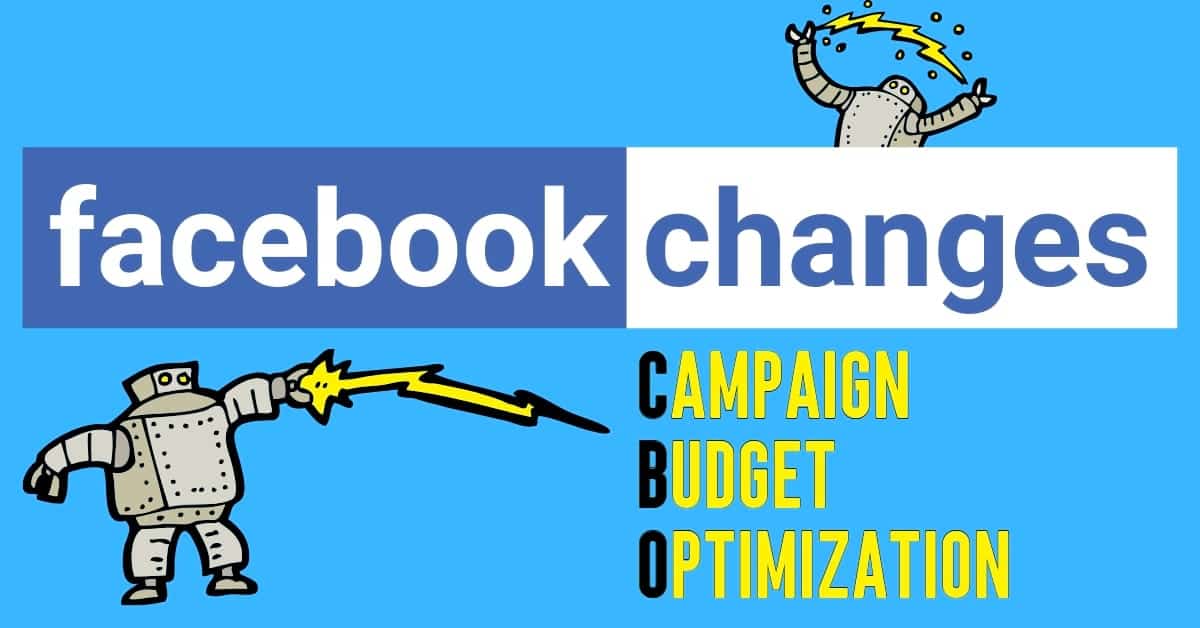 There is a huge change coming to Facebook Ads which could have a profound effect on the performance of all new and existing campaigns from next month onwards. You need to start getting your head around this now as the change is quite unpopular and the solutions for managing it are all a bit… fiddly.
In short, the new feature that Facebook is rolling out is called Campaign Budget Optimization. You might have seen it in your account already – it's a feature which allows you to nominate a budget for your entire campaign and then hand the reins over to Facebook's friendly neighborhood AI and allow it to determine how it should be spent.
Campaign Budget Optimization has been available as an optional feature for several months now so lots of people have been experimenting with it and sharing data – which we'll get to. The big change is this: from next month, it will start being compulsory. Read More…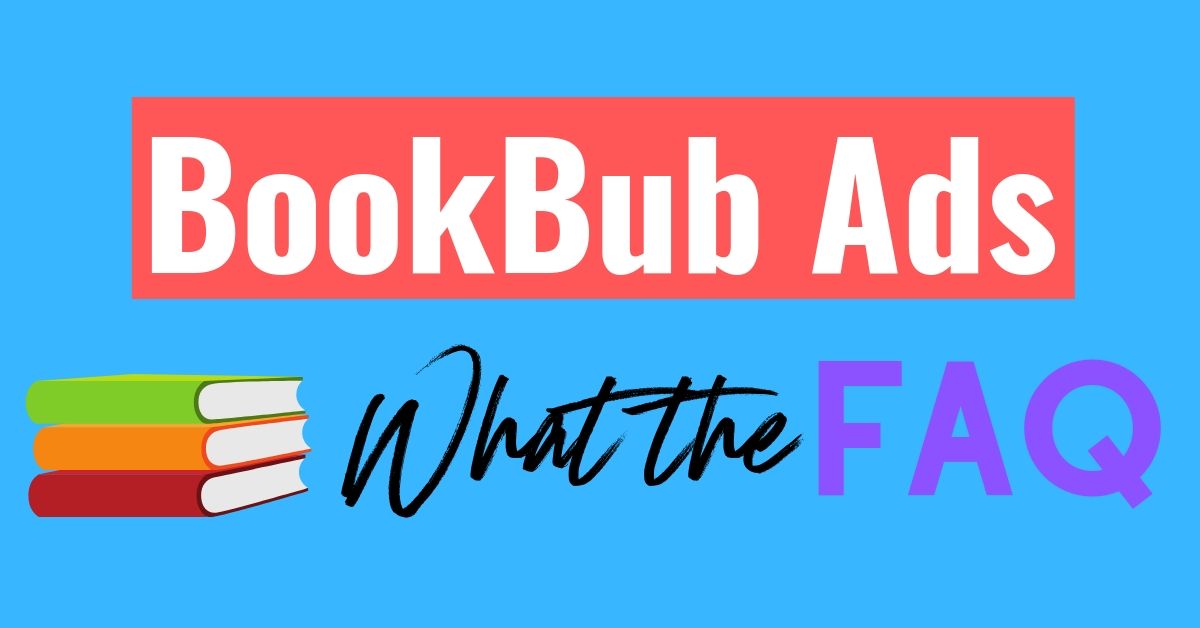 BookBub is a wonderfully passionate community of over ten million book buyers – and its ad platform is the only one at this scale which is exclusively made up of readers. BookBub Ads is unique in lots of other ways too and I've received hundreds of questions from authors over the last few months who are confused about one aspect or another. Today, we'll look at the most frequent issues… and give you solutions to all those problems.
I've been using BookBub Ads for two or three years, I've been covering the platform in some depth for my mailing list for well over a year at this point, my dedicated book came out a few months ago, and the course… I can't quite remember when that launched. Around the same time?
I've also run some giant campaigns for authors in a range of genres, as well as my own ads, and compared data and strategies with hundreds of other authors writing every kind of book imaginable. These are the issues and questions which come up most frequently. Read More…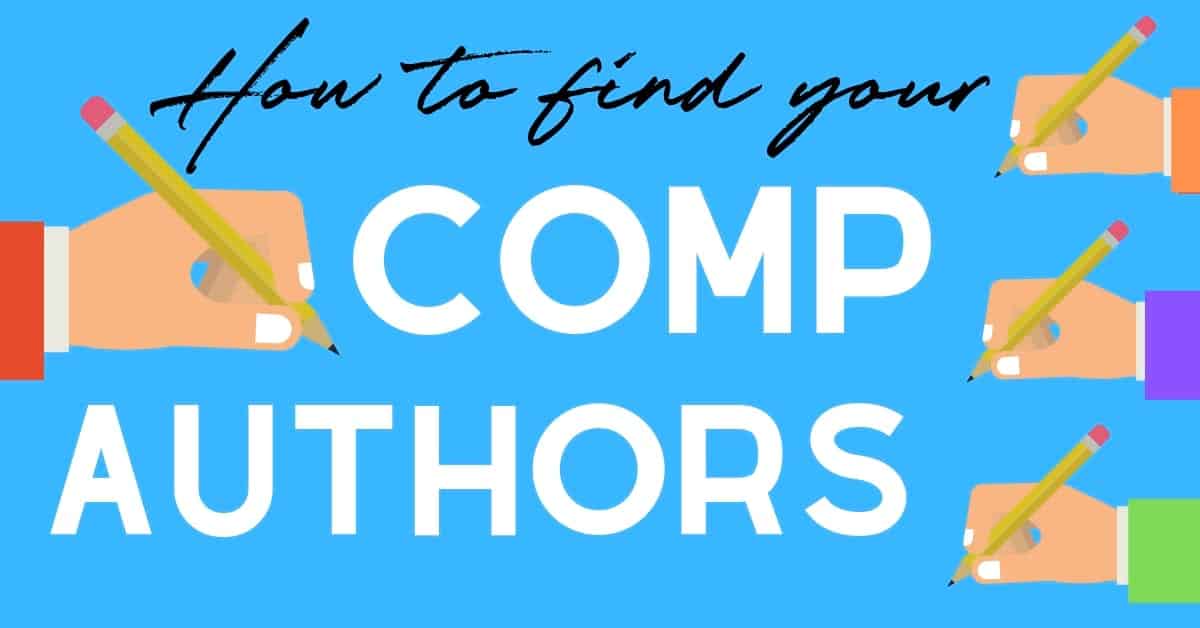 Knowing your comp authors is increasingly important these days, but writers tend to tie themselves into knots with the concept. Today, I'll explain a very simple way to cut through all the noise and determine your true comp authors, but also detail why that line-up should change considerably depending on the context.
Comp Authors Explained
Let's start with the basics before scaling up the complexity and getting deep into ads: "comp author" is publishing shorthand for "comparable author." You might also hear people these days in indieworld using it in phrases like "know your comps," or "target your comp authors." Or you might come across the phrase "comp title" more frequently in traditional publishing.
Originally, the phrase was used by publishing professionals as shorthand to describe a given author's voice in marketing communications and sales pitches. An agent might shop your book to a publisher describing your sizzling romantic suspense as "EL James meets Lisa Jackson," and the acquiring editor will know right away that she's in for a dark, twisty story where the sex isn't just open door – the windows are probably open too. Read More…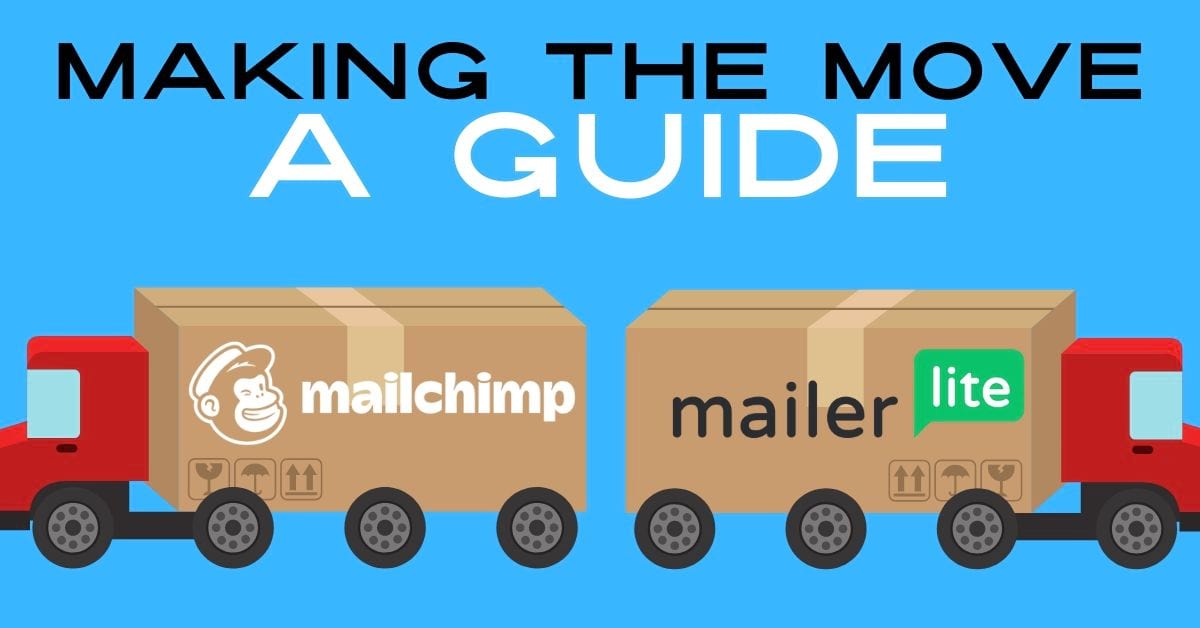 Mailchimp made some major changes recently which were received very negatively – causing many users to flee into the arms of alternatives like MailerLite.
I moved to MailerLite myself last month and have been very happy with the change but there are a few things you need to watch out for, whether you have multiple, big lists with lots of automations, or are still growing on the free plans. This post should guide you through all the issues.
First we run over the differences between Mailchimp and MailerLite – things like free plans, pricing, features, and integrations, and which of those differences really matter. Next we look at the steps involved in physically moving your list across to MailerLite. This is actually the easiest part of the whole process, but there are important things to look out for. With that taken care of, we move on to more advanced topics like switching over your automations, what to do about those pesky website forms and sign-up links, and also how to sweep up any stray Mailchimp forms out there in the wild so you don't have precious reader sign-ups going to the wrong place. That last part can be tricky. Read More…
^