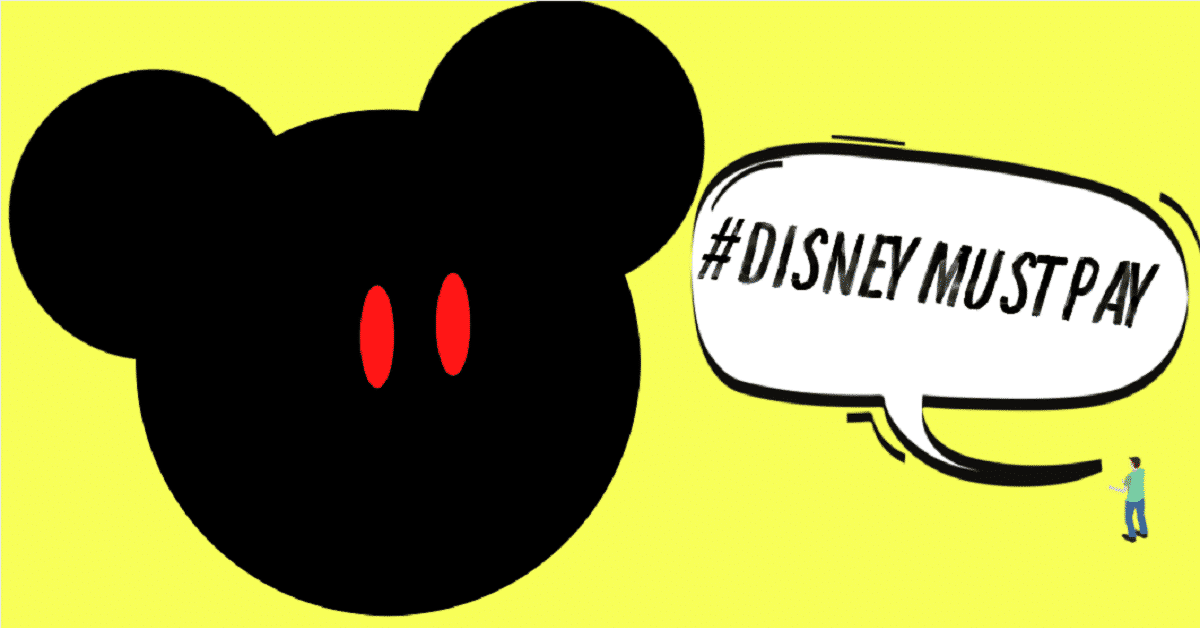 Disney is accused of refusing to pay royalties to Alan Dean Foster in a move that could ultimately affect all published authors, prompting widespread calls that #DisneyMustPay.
Foster wrote the first ever Star Wars novelization, released six months before the initial movie. Star Wars: From the Adventures of Luke Skywalker was based on a screenplay written by George Lucas and its his name that graced the front cover. But Alan Dean Foster wrote the book, which is still in print, and he received royalty checks for it right up until the point that Disney acquired Lucasfilm. Then the checks stopped coming.
Back in the 1970s, Foster was contracted to write a sequel to that first tie-in, working from far less material this time. George Lucas wasn't entirely sure at that point how successful Star Wars would be and, crucially, how much of a budget he would have to play with – which placed limitations on the kind of story Foster could write. For example, Lucas instructed Foster to keep Han Solo out of the story, because Harrison Ford had not signed on for a sequel yet.
Further writers were hired as the Star Wars franchise grew in popularity and scope, and Alan Dean Foster continued to establish his name. He worked on numerous media tie-ins for franchises like Star Trek, Alien, Transformers, Alien Nation, and Terminator, a whole plethora of standalone novelizations for movies like Krull, The Thing, Clash of the Titans, and The Last Starfighter, and also his own original novels like the Spellsinger series and the many Humanx Commonwealth books. More recently, he returned to the Star Wars universe to write the novelization of The Force Awakens.
In other words, this isn't some unknown or inexperienced author that Disney is pushing around. But what is Disney playing at? Read More…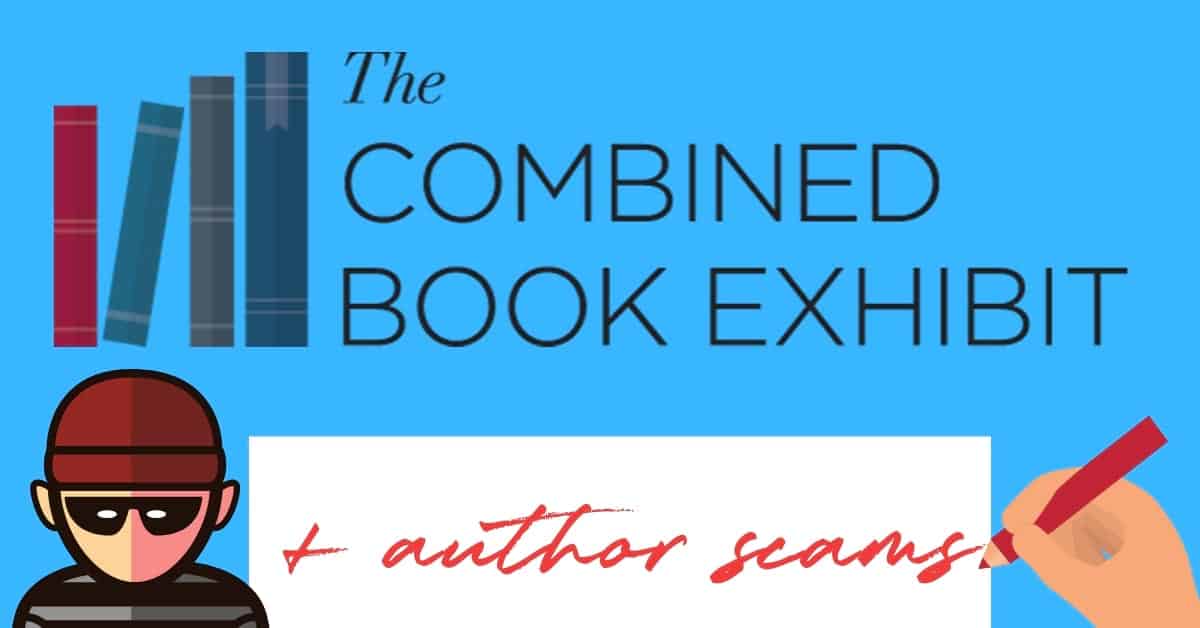 The Combined Book Exhibit has been taking its traveling bookshelf, packed with hopeful authors' books, to trade events and book fairs around the world for 85 years. But while it may have started as a vehicle for genuine publishers and authors to showcase their wares at far-flung events, today it is notorious for enabling a very particular kind of author scam.
If an author approaches the Combined Book Exhibit directly via its website, they can display their ebook or print book at prestigious events like the London Book Fair or BookExpo America for $325. This is a considerable fee when you consider what the author gets in return, especially if you have seen these tired, unloved bookcases at industry events. The idea that an agent or editor or movie producer would peruse these shelves, let alone actually acquire something from them, is risible.
Package deals are also flogged to authors. For example, to have your print and ebook edition displayed in the New Title Showcase at the London Book Fair and BookExpo America next year costs the considerable sum of $900. And then something called the 2020 International Package will take your hopefully sturdy paperback to the London Book Fair, BookExpo America, Beijing Book Fair, Frankfurt Book Fair, Sharjah Book Fair, and the Guadalajara Book Fair, at a cost of $1400 or $1650 if you want to include the ebook also. Read More…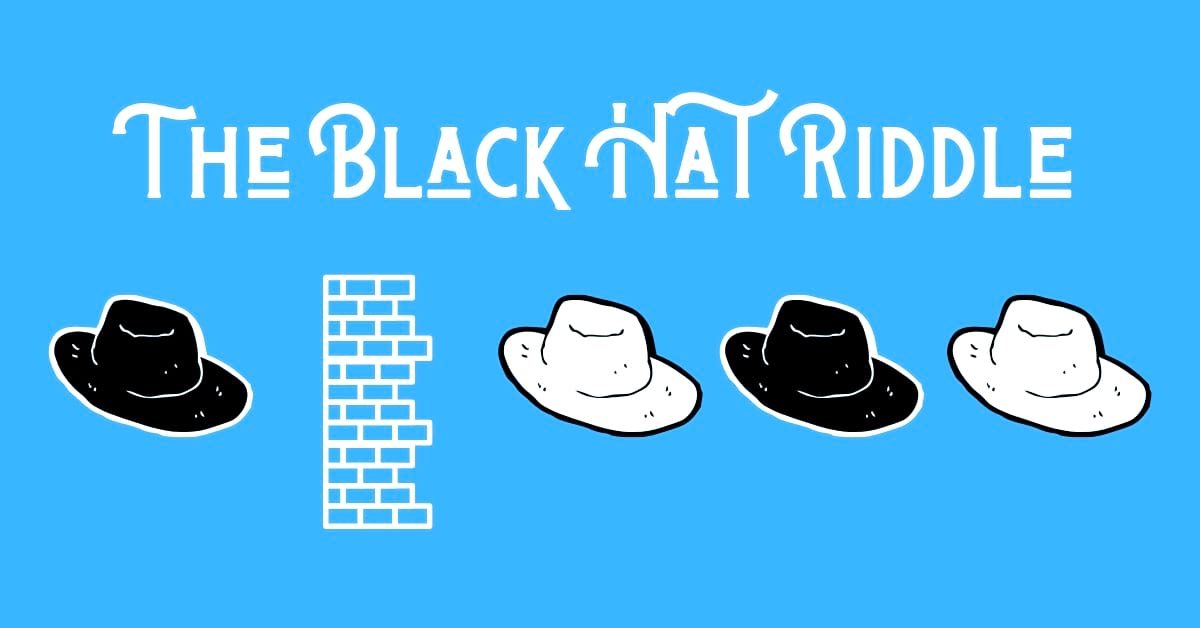 There are serious problems in publishing right now with black hat authors. Nobody is talking about it either, because the cost of speaking out is simply too great. Scammers are increasingly litigious. Dirty tricks abound. White hat writers are suffering in other ways too as readers come to mistrust any name unknown to them, and the only entity with enough power to enforce any kind of justice doesn't like going on patrol. But maybe there is something else we can do.
My first introduction to the concept of black hats and white hats was not via cowboy movies – I am not American and my own cultural milieu was less focused on that… frontier – but from Philosophy classes as a college student. Particularly what is known as the Hat Riddle (or the Prisoner Hat Riddle).
There are many variations, but in the version I heard, four cowboys – two wearing black hats and two wearing white hats – are captured by banditos who decide to have a little fun with them. They bury the cowboys up to their necks in sand so they can't move or even turn their heads. The banditos swap their hats around so each cowboy doesn't know which color hat they are wearing. And then they are asked to guess… and if they get it wrong, they die. Read More…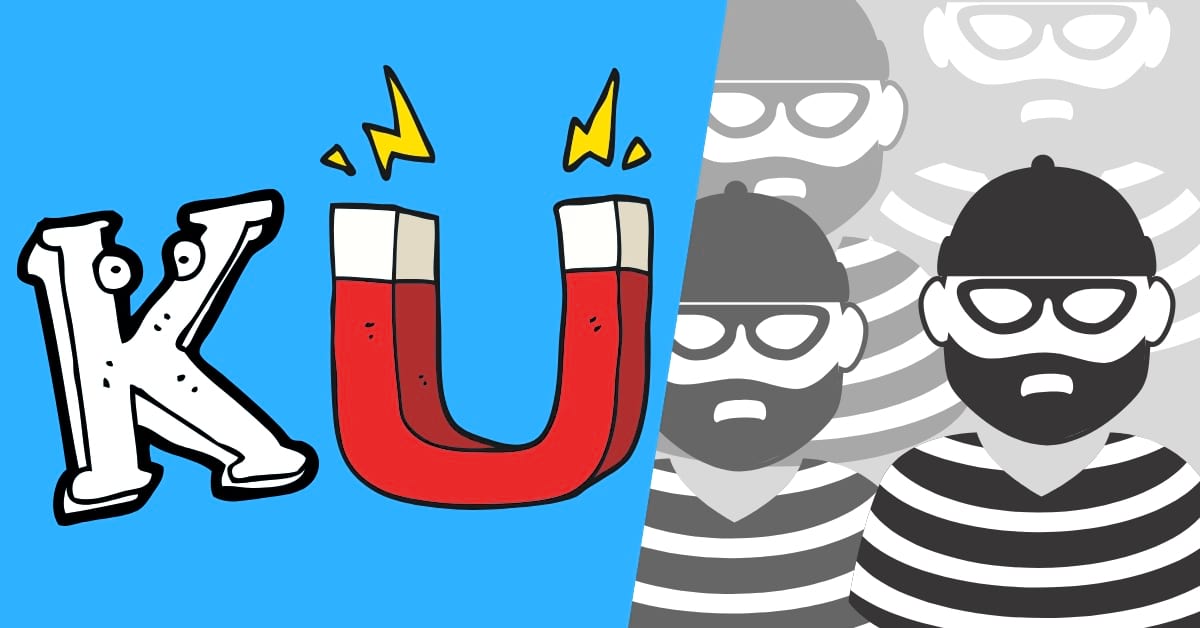 For a month or two, though, things improved. The charts cleaned up. Real, actual authors — not faceless book stuffers powered by ghostwriters — started surfacing again. Readers were saying that it was easier to find good books in the charts. I noticed the difference myself in July when helping someone with a launch; it seemed to take less of a push to get in the Top 100. I stopped paying attention to what the scammers were doing. Life was good.
It seems like Amazon stopped paying attention too. It was far harder to get into the Top 100 in September, and a quick look at the charts showed why. Many of those "authors" from Chance Carter's mastermind circle who inexplicably survived the purges of June/July — grotesque characters like RR Banks — were suddenly charting again. En masse. With multiple books each, simultaneously.
They had figured out a new hole in the fence. I looked at the Contemporary Romance charts for the first time in a while and all the real authors were being pushed down again, while all the ghostwritten trash was swamping the Kindle Store once more. Read More…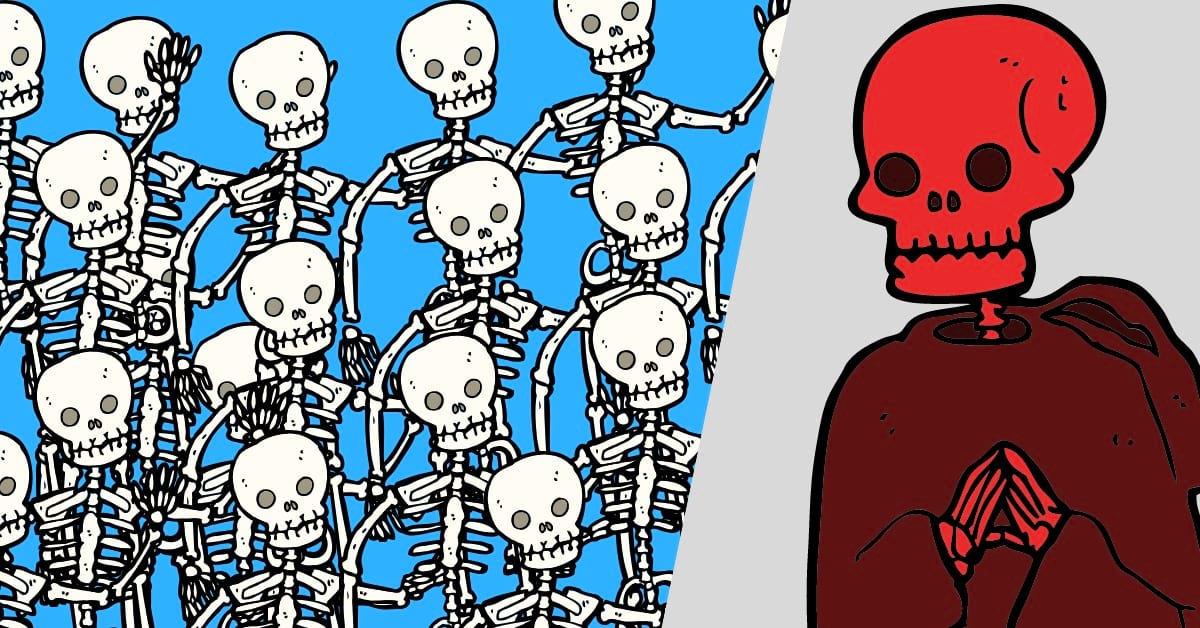 Think And Grow Lich is the only automated system on the market today for those who want to create their own course about how to sell your course on how to market a course. This blog post is a one-time only SPECIAL OFFER: for 100% off the regular price of $5,000 you can get all the secrets without making those twelve easy payments!
Have you been slaving away without much reward? Are you sick of putting in all the time and effort to learn something when you could have just skipped that step? You need Think And Grow Lich.
Using our patented SkullMasque technology, we can directly map your flexible ethics and ruthless approach directly onto the neural patterns of your own newly raised undead army, who will then spam customers on your behalf so you can relax on the beach and write disingenuous articles about how you made your money! Read More…
HarperCollins now has another Christian vanity press subsidiary with five-figure publishing packages, but this time the Big 5 publisher is also pimping out its sales reps and distribution network to sell the idea to novice authors. Elm Hill Books was launched last year and is the brainchild of Pete Nikolai – the longtime Director of Publishing Services at HarperCollins Christian Publishing. And both have form when it comes to exploiting writers.
In 2009, Pete Nikolai was working for HarperCollins subsidiary Thomas Nelson when, together with its CEO and Chairman Michael Hyatt, he partnered with Author Solutions to create WestBow Press. WestBow is a white-label Christian-flavored vanity publisher, pretty much the same any other Author Solution vanity imprint, just with a few crucifixes dotted around the place.
While Michael Hyatt subsequently reinvented himself as some kind of greasy life coach, Pete Nikolai ran WestBow as its Publisher, overseeing the sale of sub-standard publishing packages and countless, worthless marketing packages costings thousands of dollars. These marketing packages were sold using high-pressure sales tactics to unsuspecting newbies who had no business purchasing them, and little chance of recouping their investment. Read More…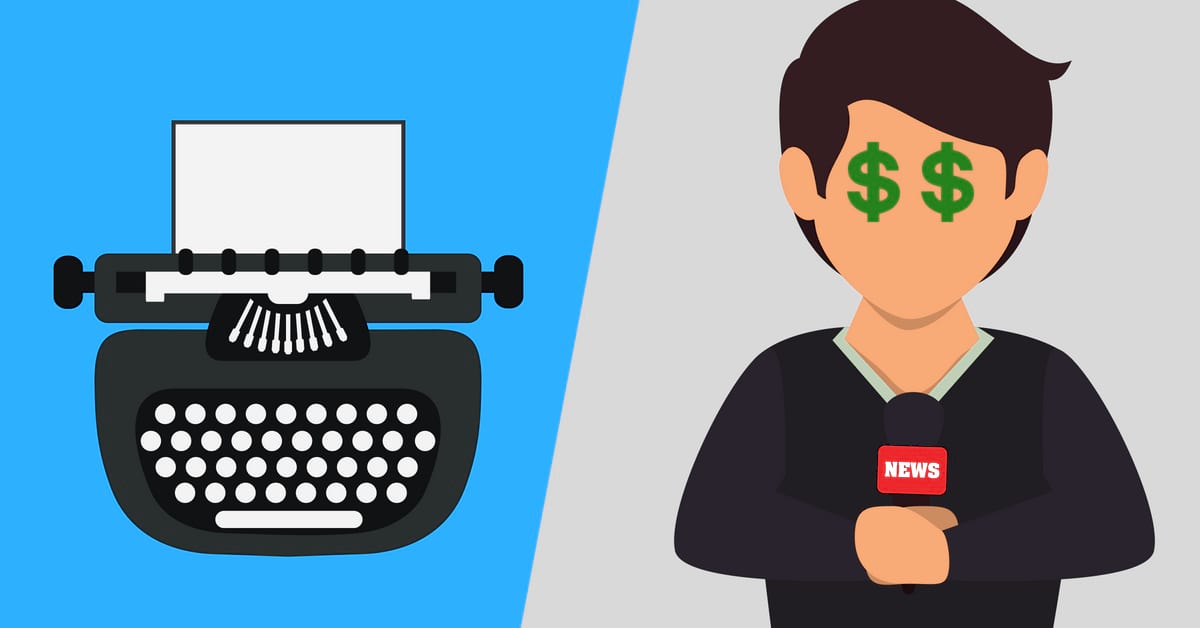 Experienced authors tend to chastise vanity press victims for not doing sufficient research, but the murky web of vanity partnerships — and the uncritical coverage which invariably accompanies same — makes it exceedingly difficult for newer writers to chart a safe path.
Some vanity presses are very good at crafting a veneer of legitimacy, one which can be very convincing to those starting out. Infamous vanity press conglomerate Author Solutions figured this out very early on, creating partnerships with Penguin, Harlequin, Writer's Digest, Random House, HarperCollins/Thomas Nelson, Hay House, Reader's Digest, Lulu, and Barnes & Noble.
These partnerships served two purposes. First, they delivered an endless stream of victims directly from the companies themselves who would refer business to Author Solutions in return for a cut. Second, they helped Author Solutions whitewash its past, acting as a reputational fig leaf, hiding its seamy nature until it was too late. Read More…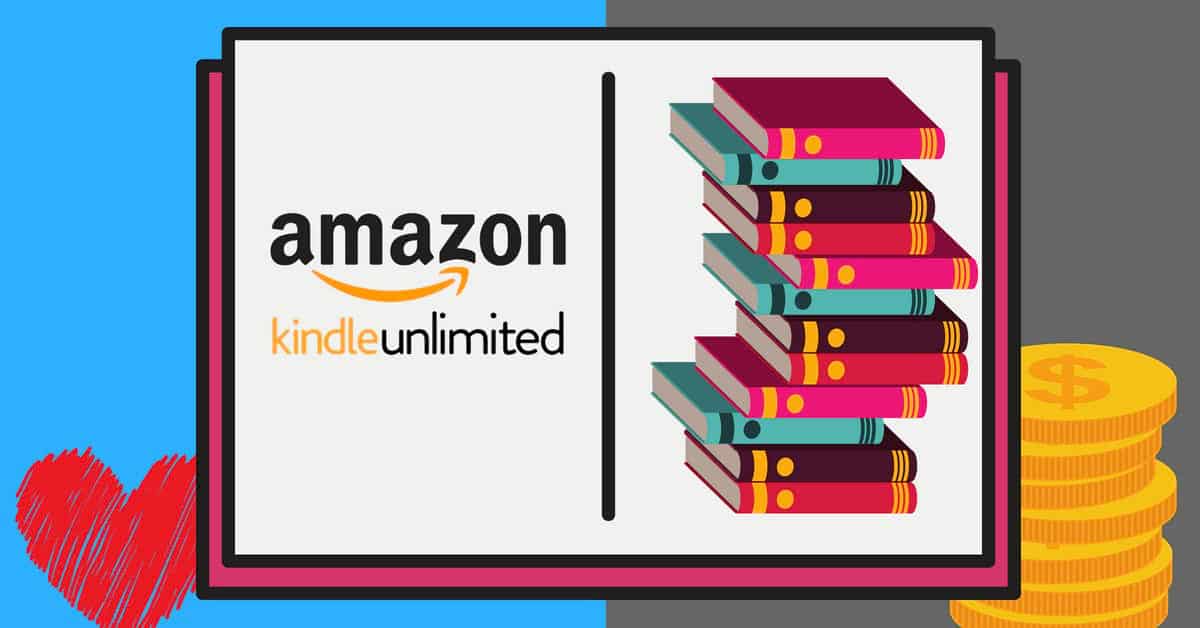 The Amazon charts continue to be plagued by book stuffing, ten days into the new regime. Aside from one rather notable head on a pike — Chance Carter appears to have had his account shut down, but quite possibly for other actions — book stuffers are continuing largely as normal, only making minor tweaks to their presentation, simply appending the words "Collection" or "Compilation" to their titles and covers. And not even bothering to do that on all their (still) stuffed books.
The stuffers are clearly thumbing their noses at Amazon. They seem pretty damn confident that minor tweaks will fly, and that the whole new regulatory regime is, well, a sham. What will happen with someone like Cassandra Dee will be a good bellwether.
Cassandra Dee is the #1 author in Contemporary Romance, and she is a major book stuffer. Because of KDP's catch-and-release approach to these guys, they are able to constantly make minor tweaks to how they stuff. I can only presume that KDP sends them communications about problematic breaches of the Content Guidelines, the stuffers make a minor tweak, and are allowed to continue… until the next time they get a KDP letter. Read More…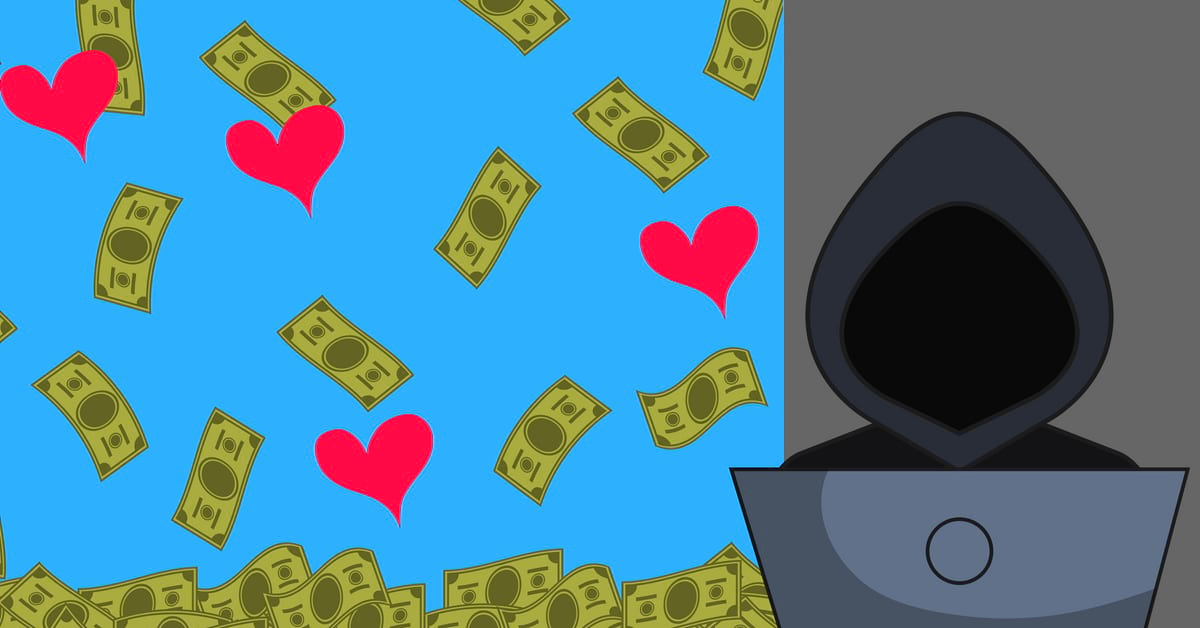 Amazon quietly rolled out new content guidelines on Friday to tackle the plague of book stuffing, along with some new metadata rules which all seem to be aimed at cleaning up the Kindle Store – something long overdue. However, one infamous book stuffer is already bragging about a loophole. This is a huge test for Amazon's new policy and whether KDP will actually enforce it.
There was a push among some authors a few weeks back to get Amazon to lower the max payout size in Kindle Unlimited to 1,000 pages. Everyone proposing it knew it was an imperfect solution but argued it was better than the status quo. That was true, but the reason I didn't join that call was simple: Amazon didn't need new rules to tackle book stuffing, it needed a change in attitude. Stuffing was already breaking existing rules, Amazon was just not applying them. I was wondering what the point of new rules would be unless it was also accompanied by actual enforcement.
And now Amazon faces a test in the shape of book stuffer Tia Siren, who has made the most cosmetic of changes to her stuffed books — she has just appended the phrase "A Romance Compilation" to her book titles. — and is clearly thumbing her nose at Amazon and her fellow authors, while she continues to hoover up money from the communal author pot. Read More…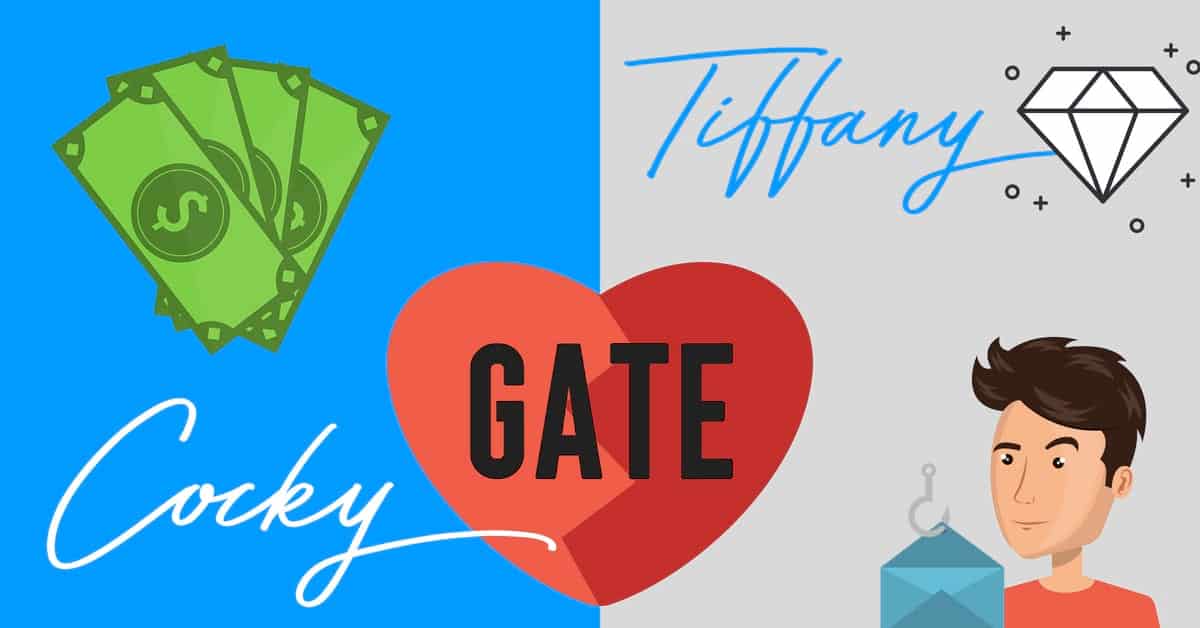 #Cockygate has been rolling for a month now and is quite multifaceted — touching on some pretty existential issues for writers, and indeed all creatives. This post from lawyer Marc Whipple tracks the beginning, in case you have been in a coma for the last month. The story also broke out into the mainstream briefly where it was covered by Vox and The Guardian, among others.
More recent developments are as follows. Multiple authors made creative stands against Faleena Hopkins' extremely questionable trademark and even more dubious attempted enforcement of same, in the form of various Cocky-themed books and parodies. Hopkins responded with a video — which she since took down, presumably in case it destroyed her acting career — as well as a series of equally ill-advised posts.
Hopkins then filed suit against three parties: Kevin Kneupper, the author/lawyer who is formally challenging her trademark; Tara Crescent, an author who had published books with Cocky in the title previously; and Jennifer Watson, a publicist for an anthology raising funds to cover legal expenses of authors affected by all this. Read More…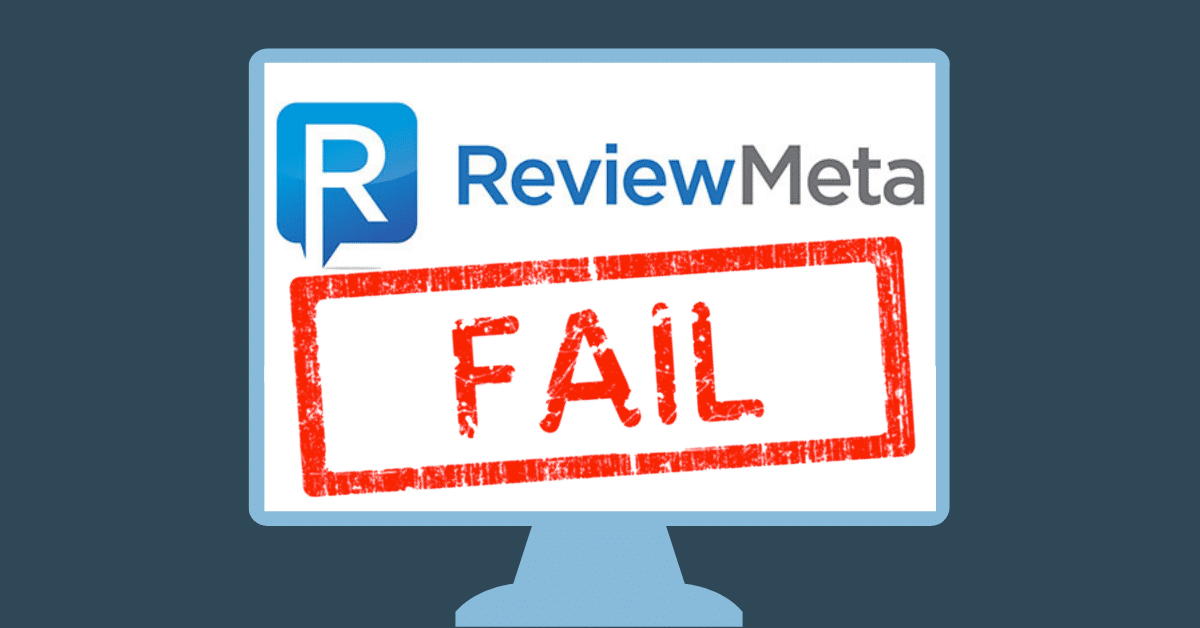 ReviewMeta works very hard to position itself as some kind of independent arbiter of Amazon reviews, but an examination of its methods proves two things: 1) ReviewMeta is not very accurate and 2) ReviewMeta does not like being reviewed.
An article from the Washington Post a while back suggested that Amazon is undergoing a fake review crisis. There are problems with Amazon reviews, but this article is based on some pretty flawed data – at least in how it pertains to the world of books, which is what I know, and what I'll focus on here. I can't speak to the world of diet supplements or fake tan or giant tubs of lube… alas.
The article's claims are largely based on a flaky site called ReviewMeta, which seems far better at getting publicity for itself than correctly analyzing the trustworthiness of reviews, which is a pity as it would be a wonderful tool if it was in any way accurate. Read More…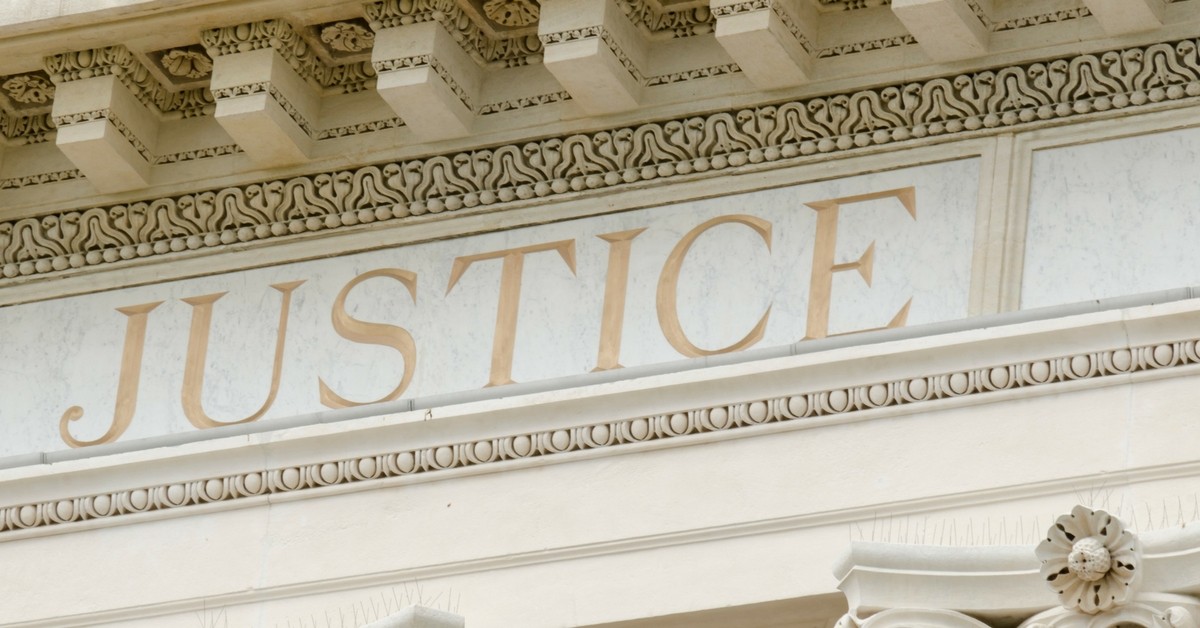 Christina Garner needs our help. She has been fighting a court case over the last year and is running an appeal for donations so that she can continue the fight.
If you haven't been following this case, it is against a notorious author/box set promoter/marketer/"mastermind" teacher who goes by the name of Rebecca Hamilton – and also runs other author businesses like OTOH Books (formerly GenreCrave).
The name of Rebecca Hamilton may be familiar to you – and if it's not, ask around. Because of the various suits and countersuits also involve claims of defamation, I can't go into detail on what happened, but you can read Christina Garner's eye-opening account on her GoFundMe page. Read More…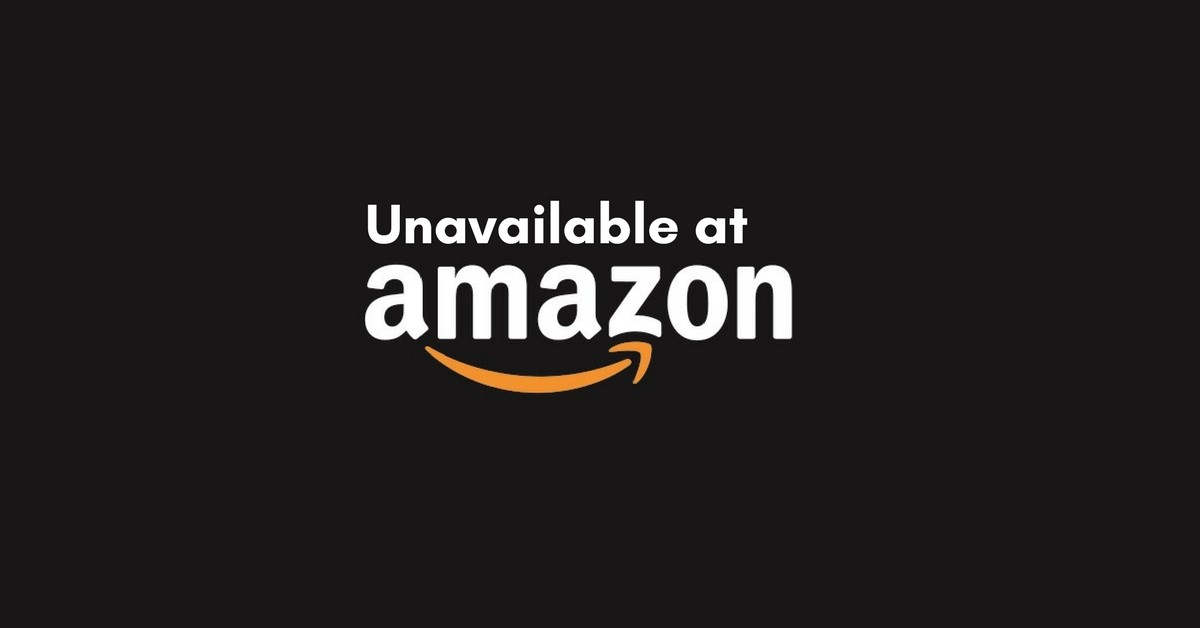 Kristi Belcamino is really being messed around by Amazon. Yesterday morning, she was rank-stripped for the third time, and it appears to be happening every time she puts a book free – even before she hits the promo sites or moves up the charts. This post is from 2 January 2018. It has not been updated except to clean up broken links but the comments remain open. Back in September, Kristi was one of the unfortunate (and innocent) authors who were unfairly rank-stripped by Amazon for several weeks. She had a BookBub promotion which catapulted her up to #3 in the Free charts on September 18, was then rank-stripped, and didn't have the sanction lifted until October 22 – over Read More…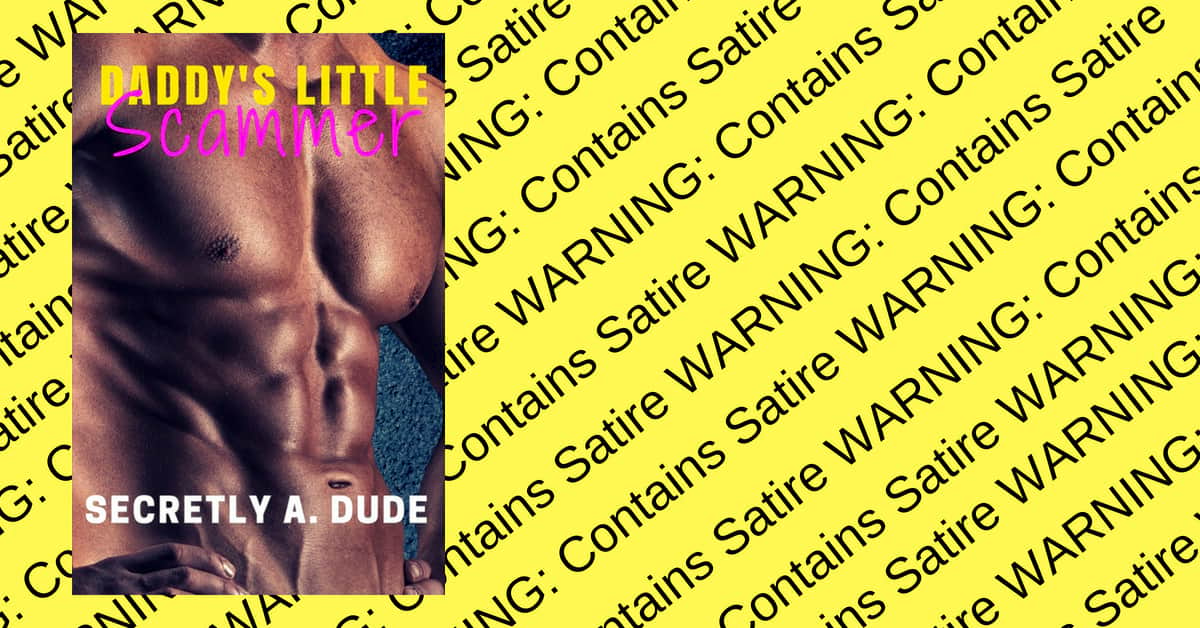 Lots of people will be diving into NaNoWriMo in a few days, and lots more are sitting on the fence. I've been on that fence, it's made of excuses! Today, I'm going to do you a solid by taking one of those excuses away. You're getting some Writing Prompts. And not just any Writing Prompts, but Bad Boy Romance Prompts. (Please note that no actual romance writers were harmed in the making of these prompts.) Prompt #1: You are foreign. Maybe Australian! Your scammy non-fiction books aren't selling too well, but you spot the latest trend: bad boy romance, and decided to write under a woman's name – no, screw that, several women's names! You eagerly stuff several books into Read More…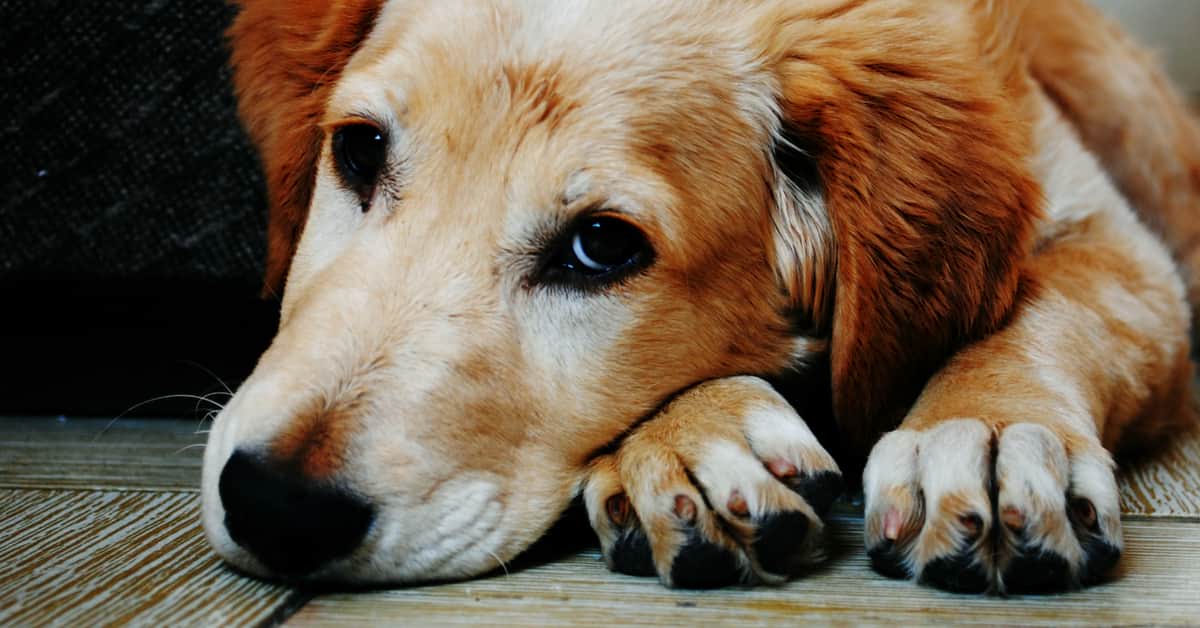 Michael Hyatt has successfully reinvented himself as an author and speaker – one of those quasi-experts on marketing who slowly morph into a life-coach type guru. It's a well-trodden path and these guys all tend to present themselves in similar ways.
Here's Michael Hyatt reclining among soft furnishings. Here's Michael Hyatt enjoying a tender moment with his dog. Here's Michael Hyatt projecting success with a shiteating grin for the ages. It's almost easy to forget what he did. Almost.
In 2009 when Michael Hyatt was CEO of Christian publisher Thomas Nelson, he was instrumental in the creation of WestBow Press – one of the first white-label vanity presses operated by Author Solutions on behalf of an established publisher. Read More…
^