NOTE: There are numerous updates at the bottom of this article, including responses from Amazon – the latest update being from March 31 as this story continues to develop. The short version is that Amazon has apologized for incorrect enforcement around TOCs and Quality Notices and stated you may now have a rear TOC without fear of removal. Amazon also said it is taking the scamming problem seriously. I have doubts about that, but you can make your own mind up… Amazon is an extremely innovative company – and usually quite responsive to self-publisher"s concerns – but sometimes it gets things very wrong too. Today is one of those times. I've received several reports from writers threatened with having books removed from Read More…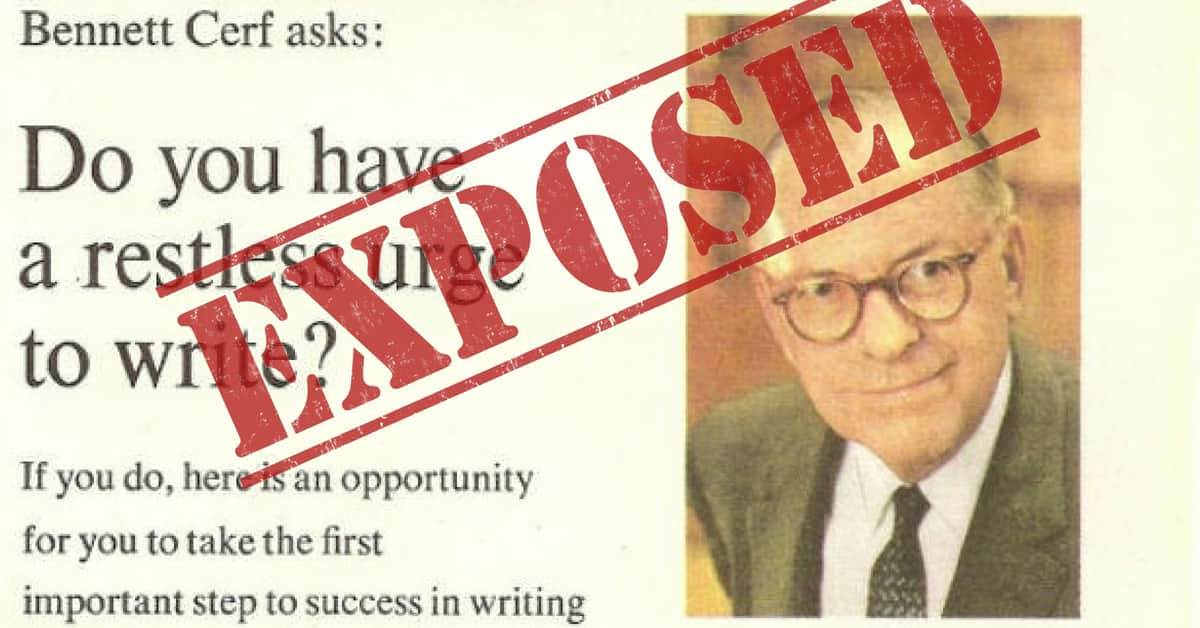 Jessica Mitford took on the American funeral industry, the California Department of Corrections, and the Ku Klux Klan, but it was her 1970 exposé of The Famous Writers School which led to Time calling her "The Queen of the Muckrakers." And if a courageous editor hadn't reversed his decision to kill her story, it might never have happened.
Mitford had been aware of The Famous Writers School's existence for some time. Anyone who was a frequent reader of newspapers, books or magazines would have seen its ever-present advertisements, inviting aspiring writers to cut out and apply for the free aptitude test. While Mitford was suspicious, she didn't have anything concrete until her lawyer husband took on a new client.
Bob Treuhaft was approached by a 72-year old widow, living on Social Security, who had cleaned out her bank account to make a down-payment to The Famous Writers School. On the same day Mitford heard the widow's sorry tale from her husband, she received a book in the mail for review: Writing Rackets by Robert Byrne, which also mentioned the school. Read More…
^