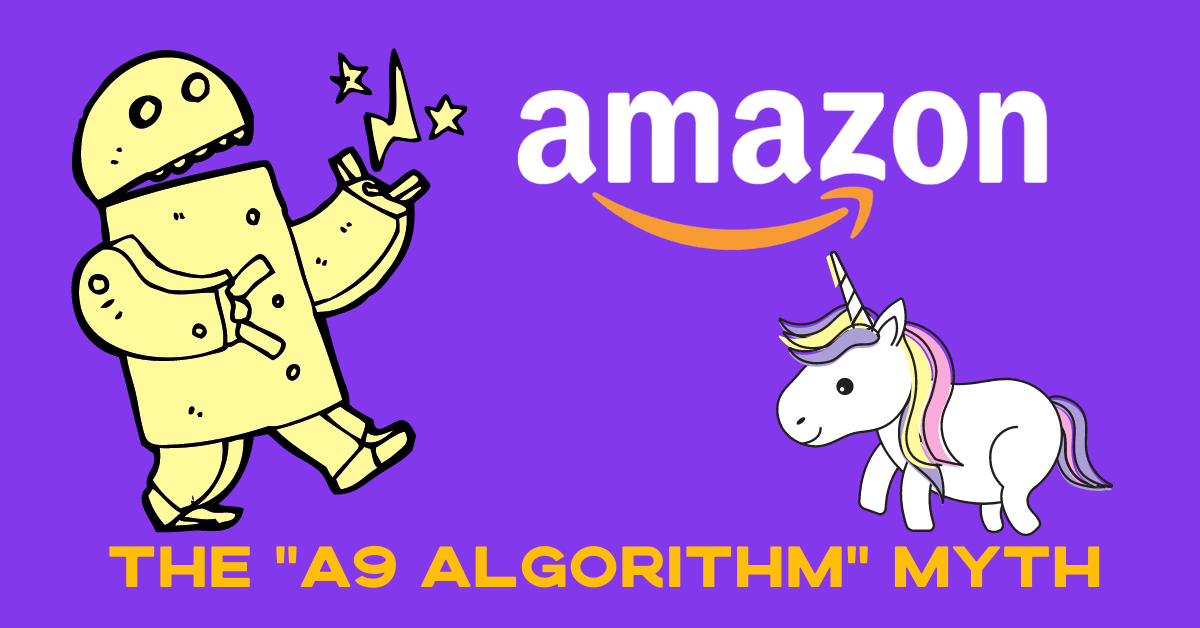 There is more nonsense written about Amazon than almost any other topic because mere mention of Amazon will get you more clicks than anything else — although the "A9 Algorithm" might be the most ridiculous topic of all.
Amazon also happens to be an incredibly divisive subject generally, one of those where little nuance seems to be permitted — and someone writing articles about Amazon tends to regularly get labeled a "shill" or a "hater," depending, sometimes off the back of the same piece!
Talk of Amazon can also be quite lucrative. The currency of the internet is attention — as I think was once said by Jeff Bezos, although I'm scared to Google it in case I start getting hunted down on every corner of the internet with hyper-personalized ads offering to make me a Kindle Publishing Millionaire or help me build a Drop Shipping EMPIRE.
Internet marketers are not known for their rigorous application of the scientific method. One intrepid black-hatted pioneer will discover a tasty data-morsel, dress it up in distracting finery, and then parade it about as part of a $2000 course. And then a dozen more will riff off that for their own courses and Patreons and books and masterminds and exclusive online workshops and virtual conferences; it's like the most expensive game of telephone ever.
Sadly, it's also quite value-free if you like hard facts.
This kind of environment shows some of the drawbacks of the brave new world ushered in by the internet and Google. If search for the phrase "amazon algorithm," for example, the very first result is an article titled "Everything You Need To Know About Amazon's A9 Algorithm," and my BS alarm immediately goes off — use of the singular "algorithm" is a dead giveaway that the person doesn't have a clue what they are talking about. Use of "A9" in this manner is another. Read More…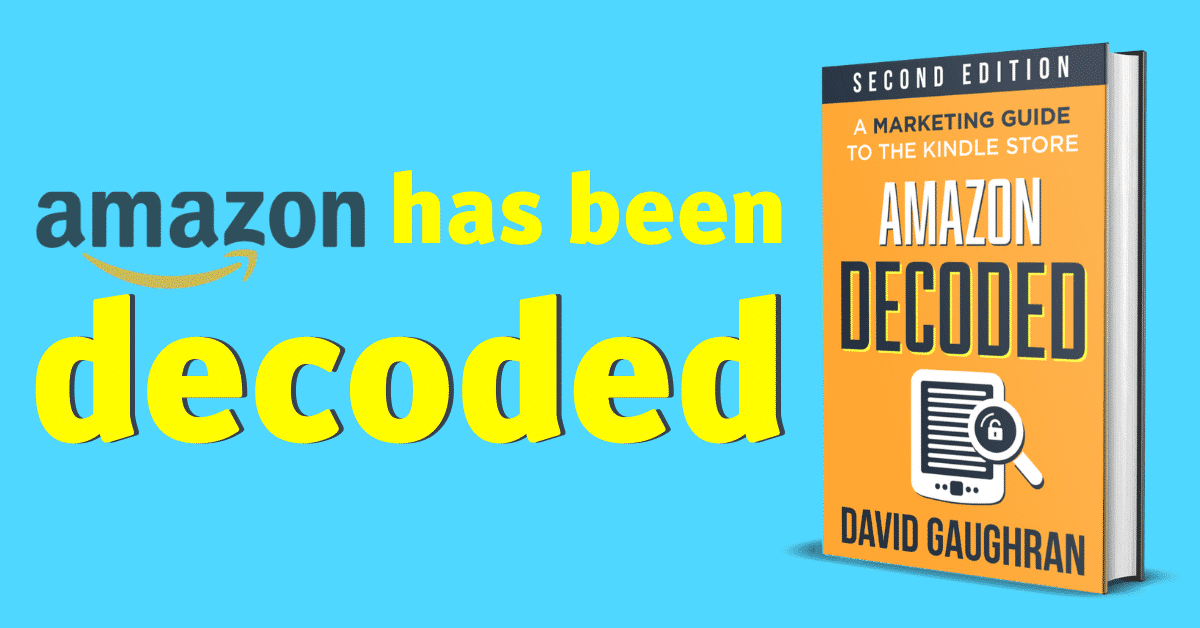 In case you read the old, free edition and want to know what has changed, let me make that easy for you: everything. This brand new edition is a full-length book (over 75,000 words) breaking down how the Kindle Store, and how you can seduce Amazon's giant recommendation engine.
Most importantly, it goes deep on how to profit from that knowledge, showing you exactly how to tweak your metadata and marketing plans to sell more books.
In fact, Amazon Decoded goes one step further than that and hands you a series of strategies and tactics you can use right away – launch plans and backlist promotions to suit your needs if you are wide or exclusive to Amazon, or whether you are looking to maximize income, expand your audience, promote your work on a limited budget, or spend a little more and send a whole series into orbit.
Amazon Decoded also comes with a stellar set of bonus resources, housed on a private part of this here website, which will help you put all this information into practice and raise your marketing game.
Want to sell more books on the world's biggest retailer? Amazon Decoded will show you how. Read More…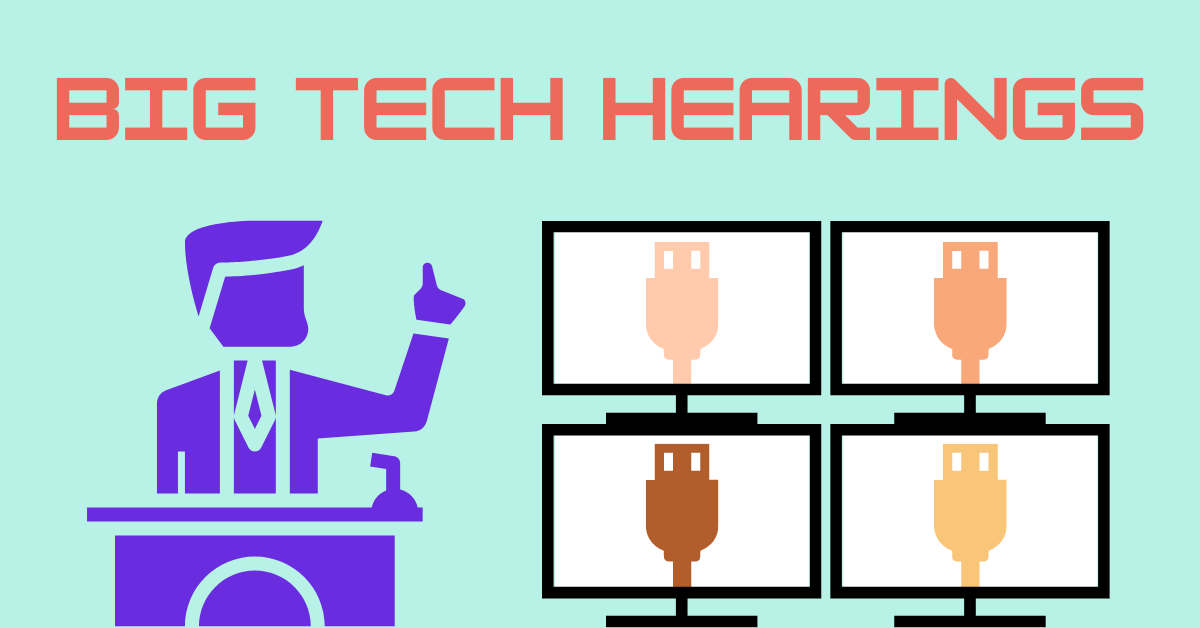 The CEOs of Facebook, Google, Amazon, and Apple were grilled on Capitol Hill yesterday, stepping up the anti-trust chatter that has been percolating over the last few years. While some of you might be tempted to reflexively dismiss these hearings as political theater, many commentators seem to agree that this time feels different.
Political sands have shifted. Public sentiment towards tech companies has soured — companies who were once almost universally loved. Well, at least in the case of three of them; Amazon always attracted some measure of criticism, I guess, probably given the particular companies it disrupted.
Indie authors, in particular, perked up at the news of these hearings, given that three of those places are where we sell most of our books, and the fourth is what many of us predominantly use to drive sales of those books.
Whatever your feeling on these individual companies, their effects on society, or the forces driving these hearings, the mere prospect of anti-trust actions creates uncertainty in business terms, at a time when we already have a significant amount of it. Which makes this an excellent time to examine how well your author business is future-proofed, given the average indie author's dependency on this set of companies currently in the anti-trust spotlight. Read More…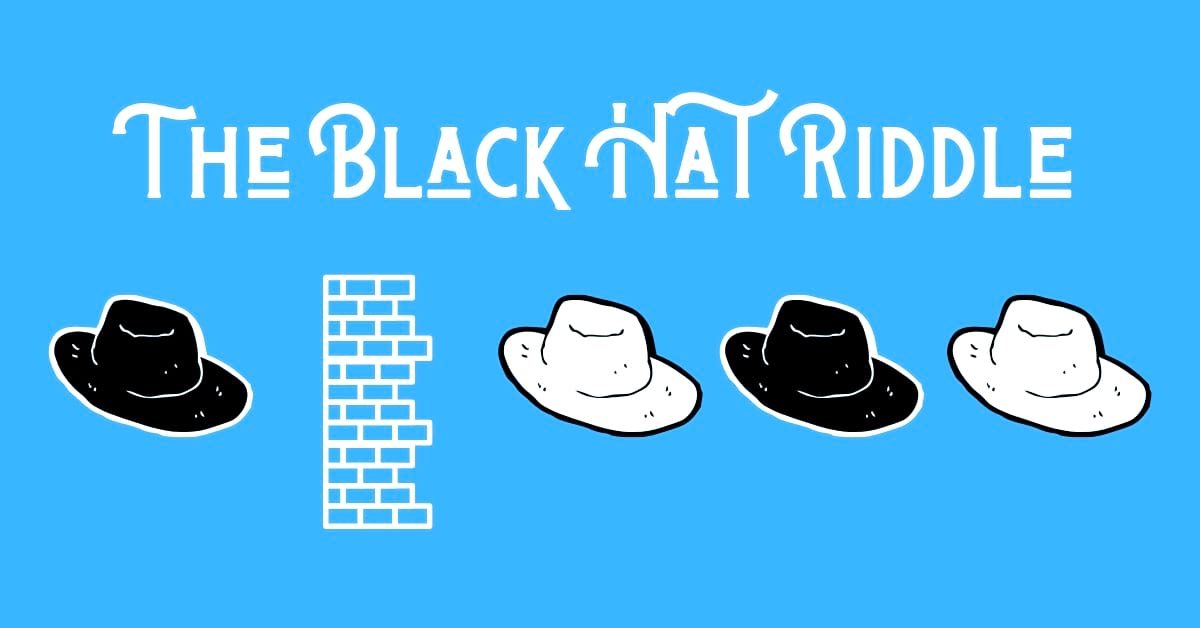 There are serious problems in publishing right now with black hat authors. Nobody is talking about it either, because the cost of speaking out is simply too great. Scammers are increasingly litigious. Dirty tricks abound. White hat writers are suffering in other ways too as readers come to mistrust any name unknown to them, and the only entity with enough power to enforce any kind of justice doesn't like going on patrol. But maybe there is something else we can do.
My first introduction to the concept of black hats and white hats was not via cowboy movies – I am not American and my own cultural milieu was less focused on that… frontier – but from Philosophy classes as a college student. Particularly what is known as the Hat Riddle (or the Prisoner Hat Riddle).
There are many variations, but in the version I heard, four cowboys – two wearing black hats and two wearing white hats – are captured by banditos who decide to have a little fun with them. They bury the cowboys up to their necks in sand so they can't move or even turn their heads. The banditos swap their hats around so each cowboy doesn't know which color hat they are wearing. And then they are asked to guess… and if they get it wrong, they die. Read More…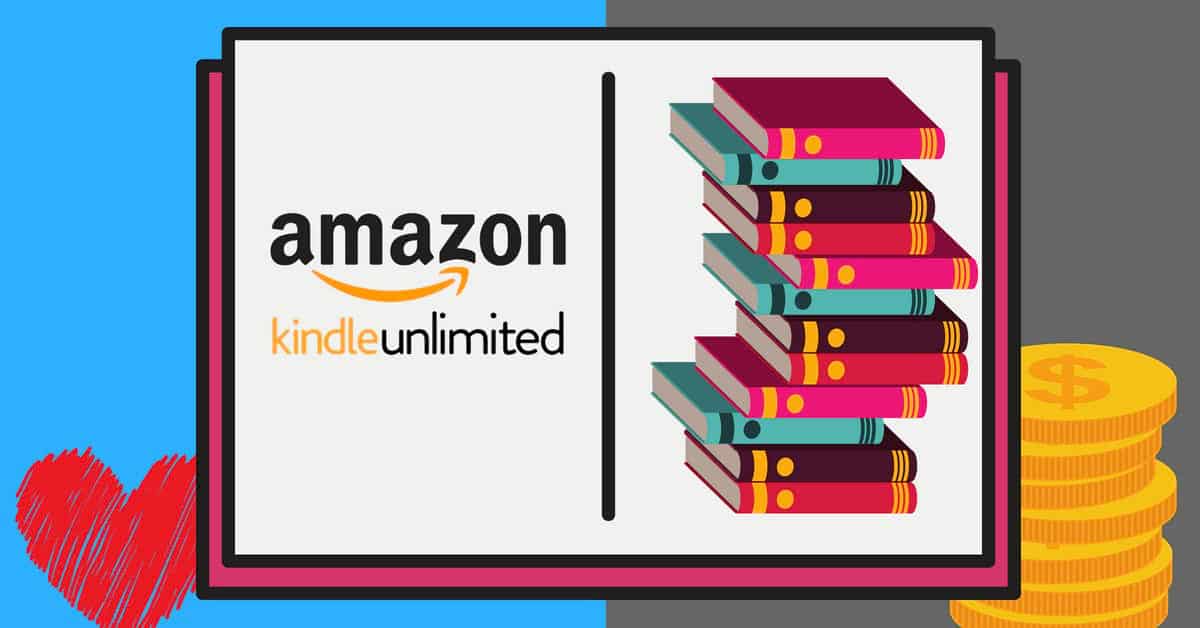 The Amazon charts continue to be plagued by book stuffing, ten days into the new regime. Aside from one rather notable head on a pike — Chance Carter appears to have had his account shut down, but quite possibly for other actions — book stuffers are continuing largely as normal, only making minor tweaks to their presentation, simply appending the words "Collection" or "Compilation" to their titles and covers. And not even bothering to do that on all their (still) stuffed books.
The stuffers are clearly thumbing their noses at Amazon. They seem pretty damn confident that minor tweaks will fly, and that the whole new regulatory regime is, well, a sham. What will happen with someone like Cassandra Dee will be a good bellwether.
Cassandra Dee is the #1 author in Contemporary Romance, and she is a major book stuffer. Because of KDP's catch-and-release approach to these guys, they are able to constantly make minor tweaks to how they stuff. I can only presume that KDP sends them communications about problematic breaches of the Content Guidelines, the stuffers make a minor tweak, and are allowed to continue… until the next time they get a KDP letter. Read More…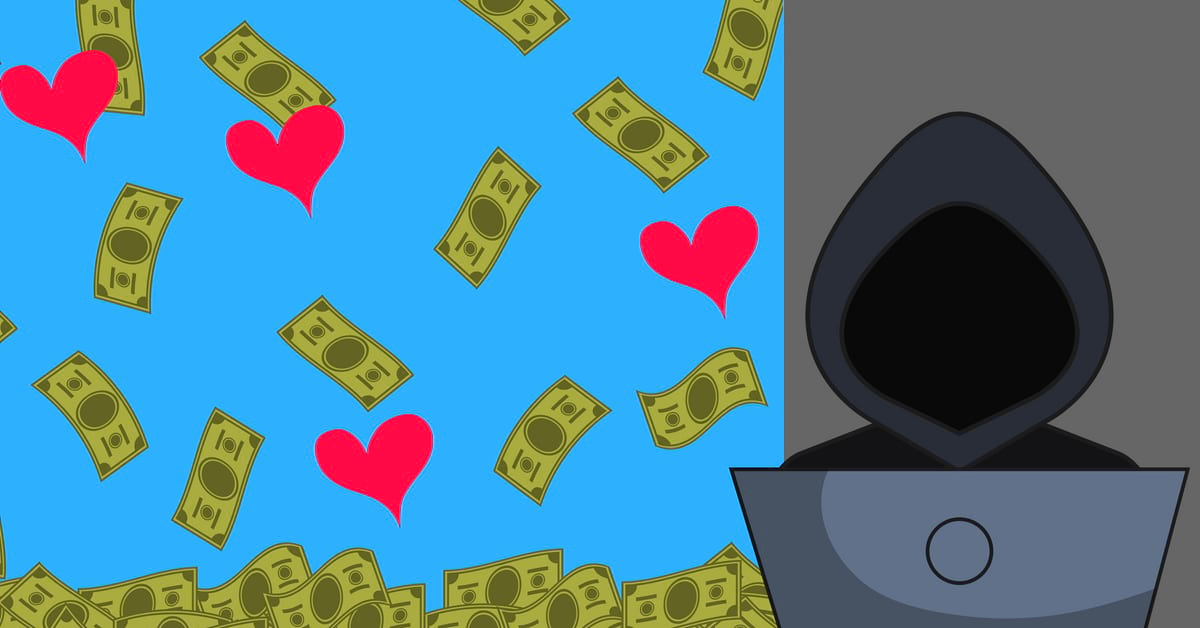 Amazon quietly rolled out new content guidelines on Friday to tackle the plague of book stuffing, along with some new metadata rules which all seem to be aimed at cleaning up the Kindle Store – something long overdue. However, one infamous book stuffer is already bragging about a loophole. This is a huge test for Amazon's new policy and whether KDP will actually enforce it.
There was a push among some authors a few weeks back to get Amazon to lower the max payout size in Kindle Unlimited to 1,000 pages. Everyone proposing it knew it was an imperfect solution but argued it was better than the status quo. That was true, but the reason I didn't join that call was simple: Amazon didn't need new rules to tackle book stuffing, it needed a change in attitude. Stuffing was already breaking existing rules, Amazon was just not applying them. I was wondering what the point of new rules would be unless it was also accompanied by actual enforcement.
And now Amazon faces a test in the shape of book stuffer Tia Siren, who has made the most cosmetic of changes to her stuffed books — she has just appended the phrase "A Romance Compilation" to her book titles. — and is clearly thumbing her nose at Amazon and her fellow authors, while she continues to hoover up money from the communal author pot. Read More…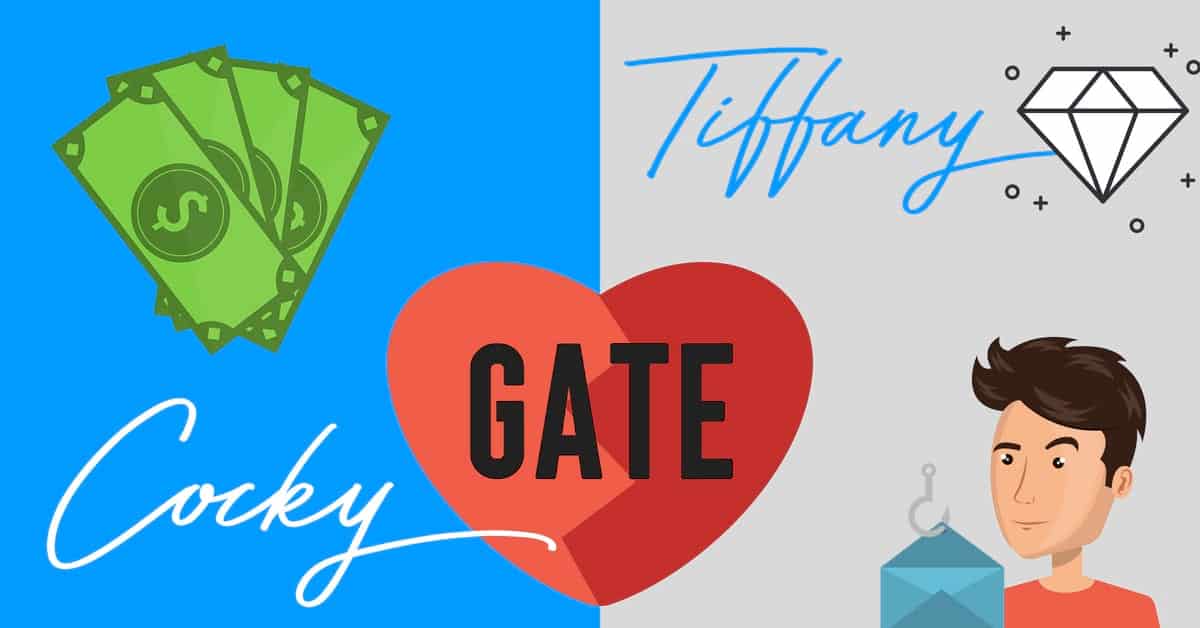 #Cockygate has been rolling for a month now and is quite multifaceted — touching on some pretty existential issues for writers, and indeed all creatives. This post from lawyer Marc Whipple tracks the beginning, in case you have been in a coma for the last month. The story also broke out into the mainstream briefly where it was covered by Vox and The Guardian, among others.
More recent developments are as follows. Multiple authors made creative stands against Faleena Hopkins' extremely questionable trademark and even more dubious attempted enforcement of same, in the form of various Cocky-themed books and parodies. Hopkins responded with a video — which she since took down, presumably in case it destroyed her acting career — as well as a series of equally ill-advised posts.
Hopkins then filed suit against three parties: Kevin Kneupper, the author/lawyer who is formally challenging her trademark; Tara Crescent, an author who had published books with Cocky in the title previously; and Jennifer Watson, a publicist for an anthology raising funds to cover legal expenses of authors affected by all this. Read More…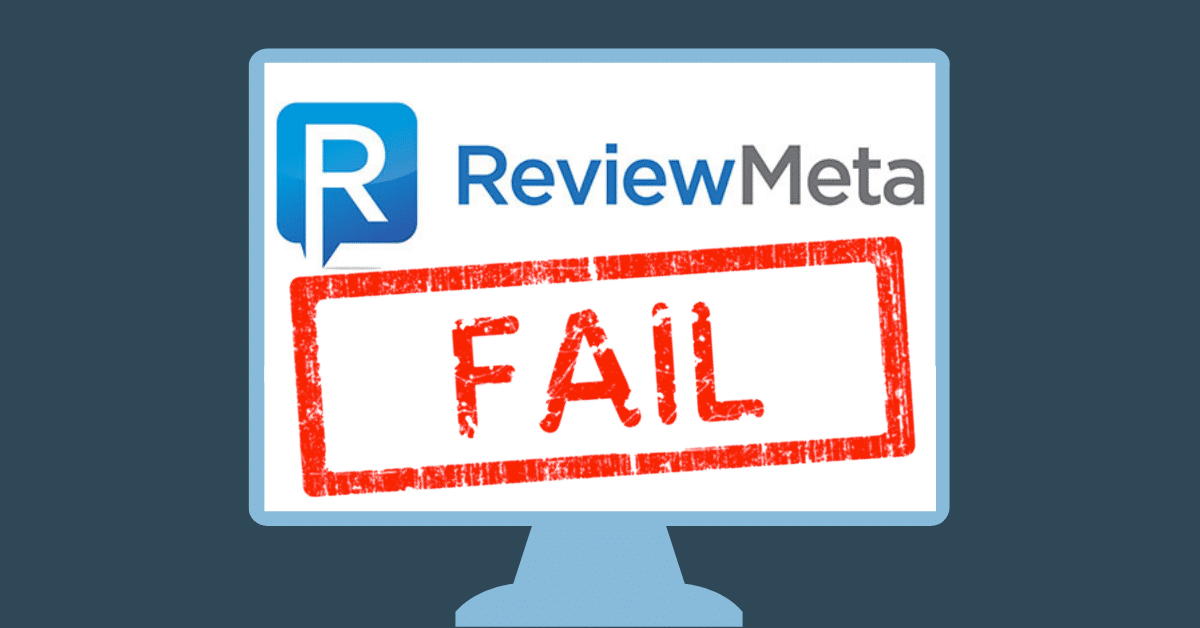 ReviewMeta works very hard to position itself as some kind of independent arbiter of Amazon reviews, but an examination of its methods proves two things: 1) ReviewMeta is not very accurate and 2) ReviewMeta does not like being reviewed.
An article from the Washington Post a while back suggested that Amazon is undergoing a fake review crisis. There are problems with Amazon reviews, but this article is based on some pretty flawed data – at least in how it pertains to the world of books, which is what I know, and what I'll focus on here. I can't speak to the world of diet supplements or fake tan or giant tubs of lube… alas.
The article's claims are largely based on a flaky site called ReviewMeta, which seems far better at getting publicity for itself than correctly analyzing the trustworthiness of reviews, which is a pity as it would be a wonderful tool if it was in any way accurate. Read More…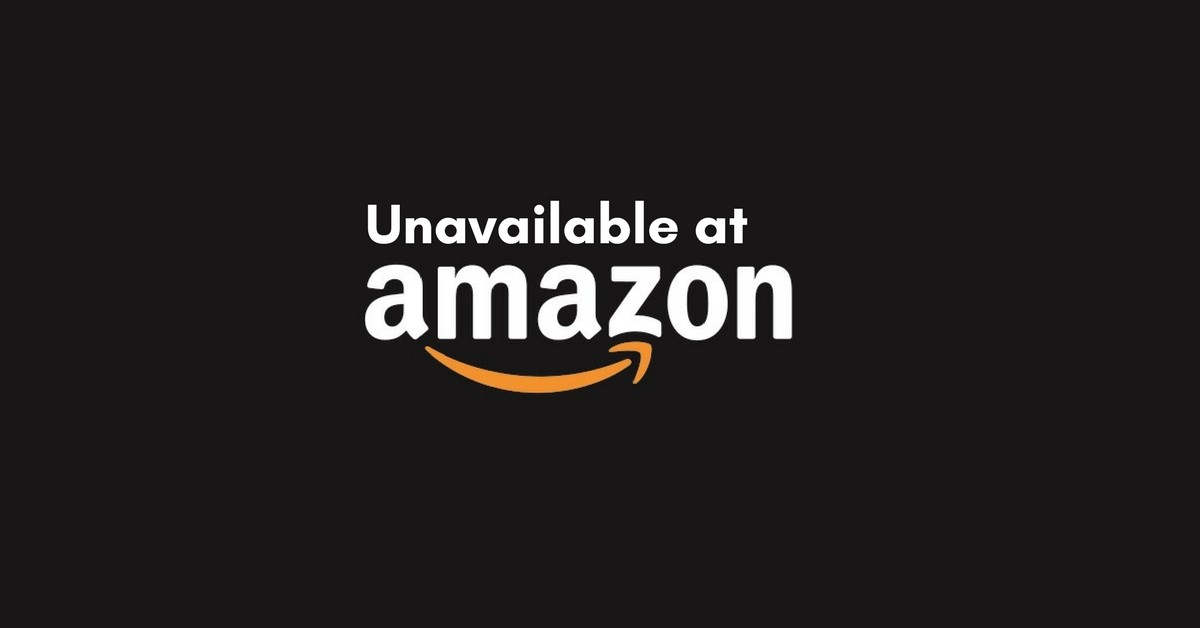 Kristi Belcamino is really being messed around by Amazon. Yesterday morning, she was rank-stripped for the third time, and it appears to be happening every time she puts a book free – even before she hits the promo sites or moves up the charts. This post is from 2 January 2018. It has not been updated except to clean up broken links but the comments remain open. Back in September, Kristi was one of the unfortunate (and innocent) authors who were unfairly rank-stripped by Amazon for several weeks. She had a BookBub promotion which catapulted her up to #3 in the Free charts on September 18, was then rank-stripped, and didn't have the sanction lifted until October 22 – over Read More…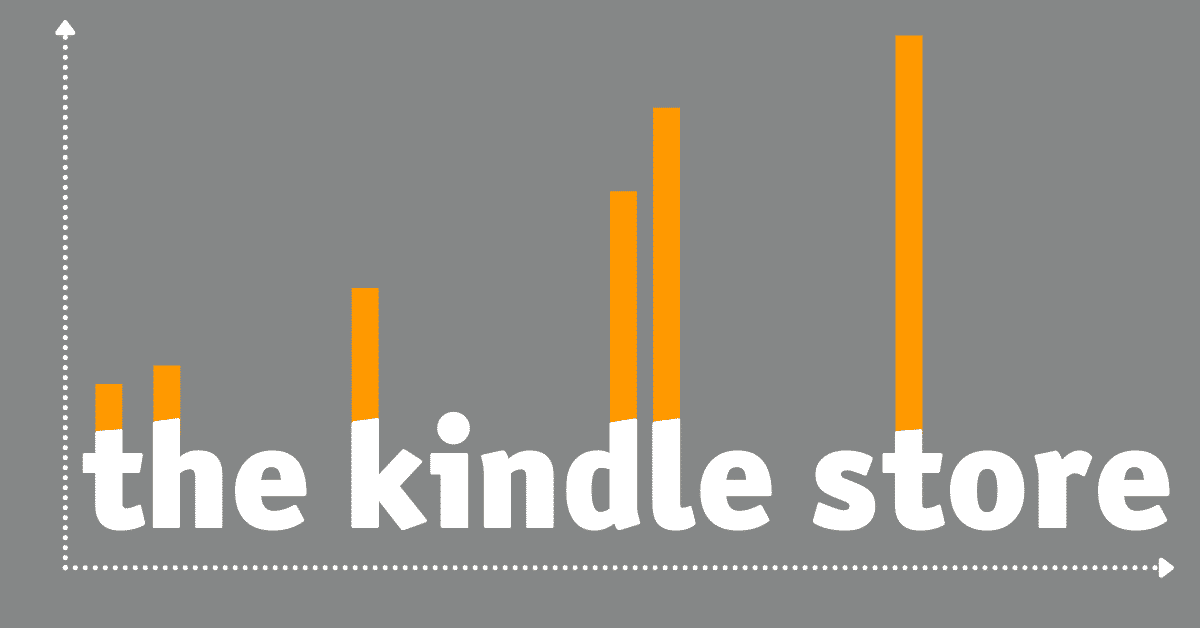 It's almost exactly ten years to the day that the first Kindle was launched, along with the accompanying Kindle Store—as I write these words, at least, on a cold November morning in 2017.
There are a lot of interesting articles circulating about the launch on 19 November 2007 and it's funny looking back at that first device, which resembled a slimmed-down fax machine. I remember thinking no one would ever use such a clunky thing to read a book, and they certainly wouldn't pay $399 for it!
The future makes fools of us all.
But maybe Jeff Bezos isn't quite as visionary as popularly depicted because that first Kindle sold out in five-and-a-half hours. And it didn't just sell out, it sold its entire Christmas stock. Amazon wasn't able to put it back on sale until April 2008—five months later. It's amazing now to think that even Amazon didn't realize how much latent hunger there was for digital reading. Read More…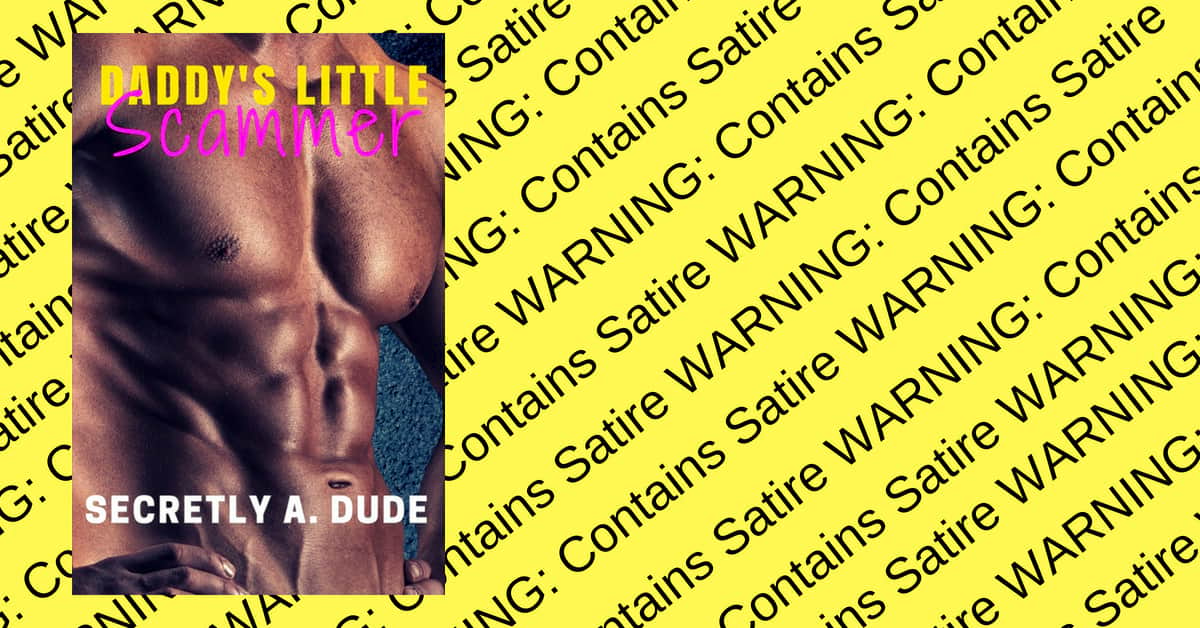 Lots of people will be diving into NaNoWriMo in a few days, and lots more are sitting on the fence. I've been on that fence, it's made of excuses! Today, I'm going to do you a solid by taking one of those excuses away. You're getting some Writing Prompts. And not just any Writing Prompts, but Bad Boy Romance Prompts. (Please note that no actual romance writers were harmed in the making of these prompts.) Prompt #1: You are foreign. Maybe Australian! Your scammy non-fiction books aren't selling too well, but you spot the latest trend: bad boy romance, and decided to write under a woman's name – no, screw that, several women's names! You eagerly stuff several books into Read More…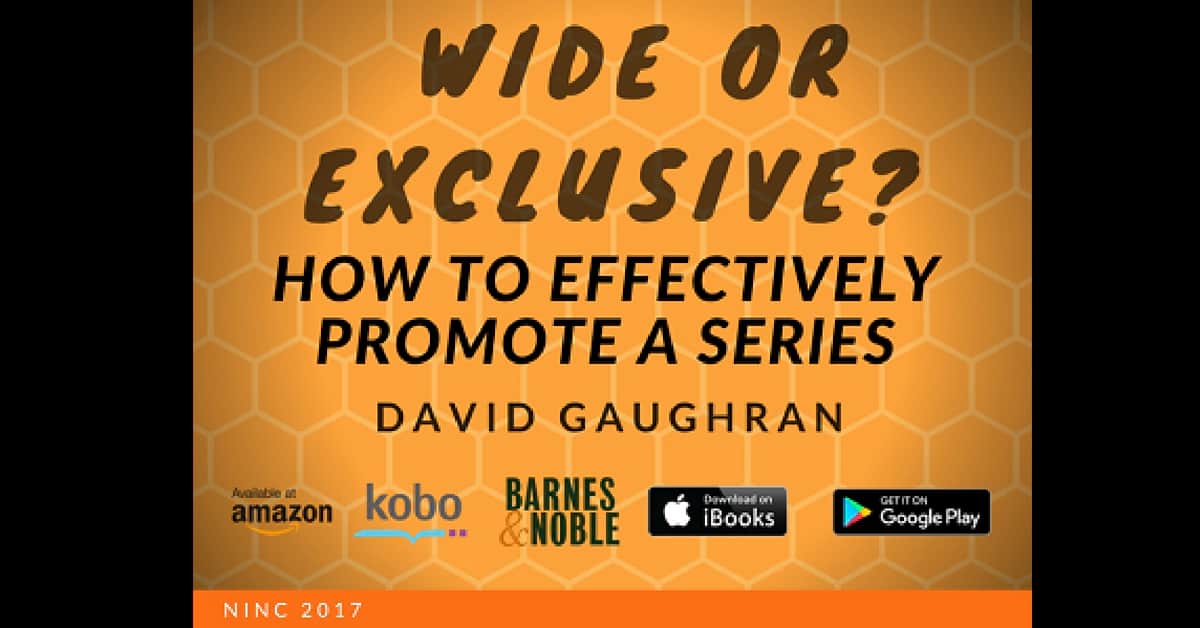 Lots of people right now are asking themselves whether they should leave Kindle Unlimited. I'm generally agnostic on it, and I think writers should do what is best for them and their books, but there's no doubt this is the big question of the moment. That's partly down to falling pay rates, Amazon's inability to deal with scammers and cheaters, or the increasing concern about having all your eggs in one basket when something like this (or this, or this) regularly happens. But I think authors are asking themselves the wrong question. The real issue, I suggest, should surround how you are going to find readers on these retailers (or on Amazon, if you have decided to swim in the Read More…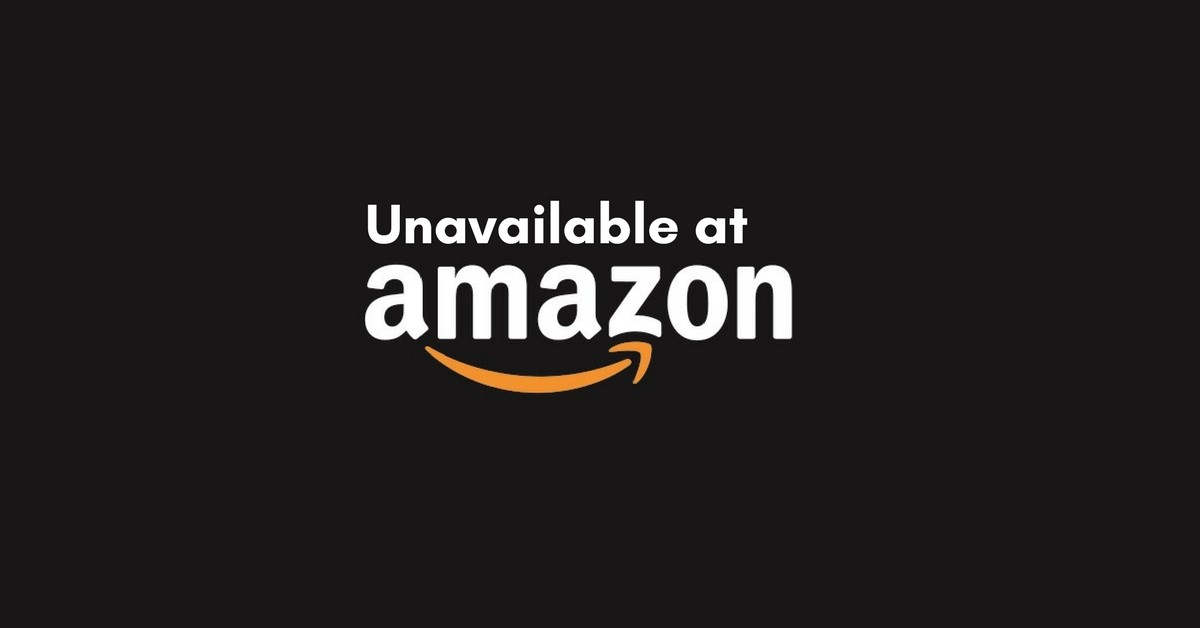 Rank stripping strikes again, and this time it's someone I know: Phoenix Sullivan. And Amazon's handling of the situation has been terrible. This post is from 20 October 2017. It has not been updated except to clean up broken links but the comments remain open. Phoenix is well-known in the indie community; I've known her myself for ten years and consider her a close friend. Aside from being exceptionally generous with her time and knowledge, tirelessly sharing her insights on marketing and algorithms, Phoenix is also well known as a vocal campaigner against scammers and cheaters – particularly on the current big issues of book stuffing and clickfarming. And now she is being targeted. When Rank Stripping Strikes Phoenix made Read More…
Most self-publishers will agree: it's getting tougher out there. If you are in KU, then you're pretty much dependent on one income stream and if Amazon sales dip or you run afoul of the Hall of Spinning Knives for whatever reason then you are totally boned. And it's getting so competitive in KU that it seems to take more titles and quicker releases, along with multi-pronged marketing campaigns – which can be complex and/or expensive – to get any real traction or stickiness. If you"re not in KU, hitting the charts on Amazon is increasingly difficult and holding on to position is near-impossible – especially when your book is being leapfrogged every hour by thousands of borrow-boosted KU salmon running Read More…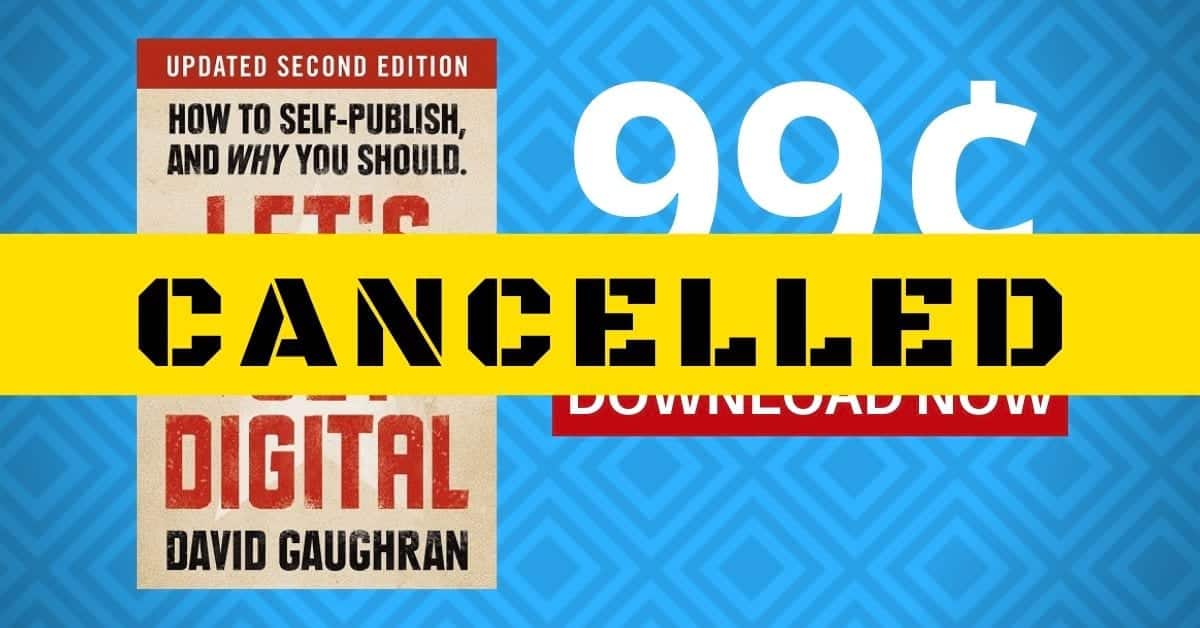 Amazon infamously takes a very light touch approach to policing the Kindle Store, except when it comes to KDP Select exclusivity, even when the author is not at fault, as I found out to my cost.
On Monday, I found out that some bug hit a German e-book site causing the reactivation of long-dead listings, including one of mine, causing myself and several other authors to inadvertently breach the KDP Select exclusivity rule.
Amazon pounced into action and cancelled my Countdown deal which was scheduled for this week, screwing up a carefully planned promotion. And despite pledging to resolve the matter and restore the promo, Amazon has not done so. Read More…
^