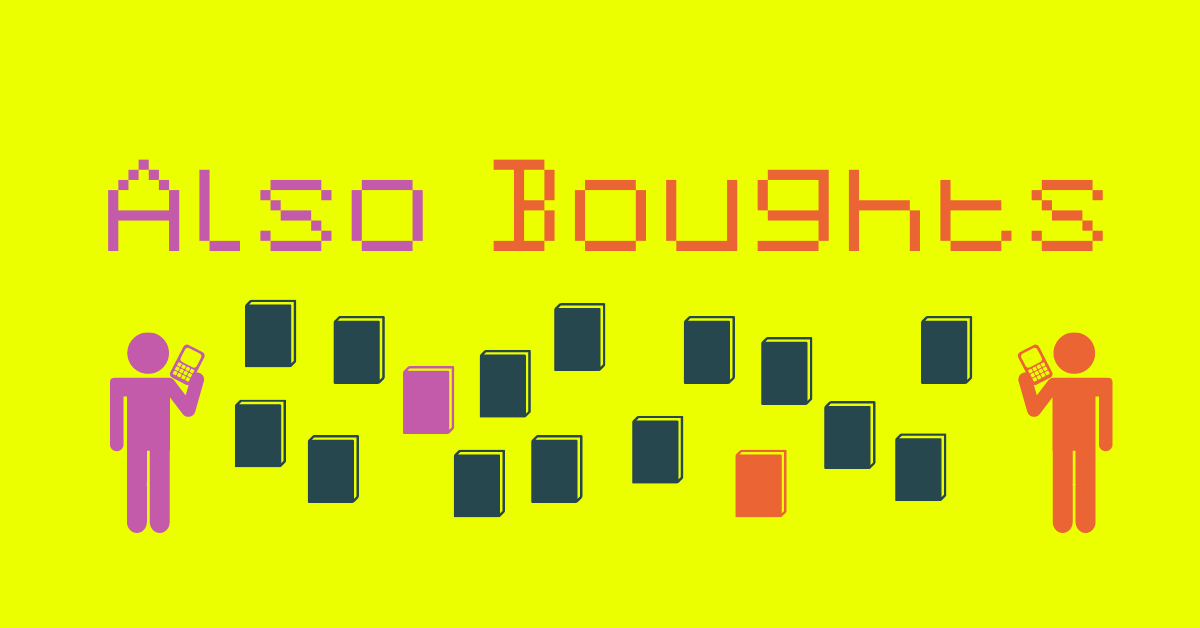 Amazon recommendations drive millions of dollars of book purchases every single day, and Also Boughts are central to this system, which can lead to panic when they periodically disappear.
Also Boughts play an important role in Amazon recommendations — that process of pairing books to readers like some literary version of Tinder — but the exact role in Amazon's recommender system can be misunderstood.
So let's break it all down today, and show you the exact role Also Boughts play in Amazon recommendations, and why you need to protect yours. Read More…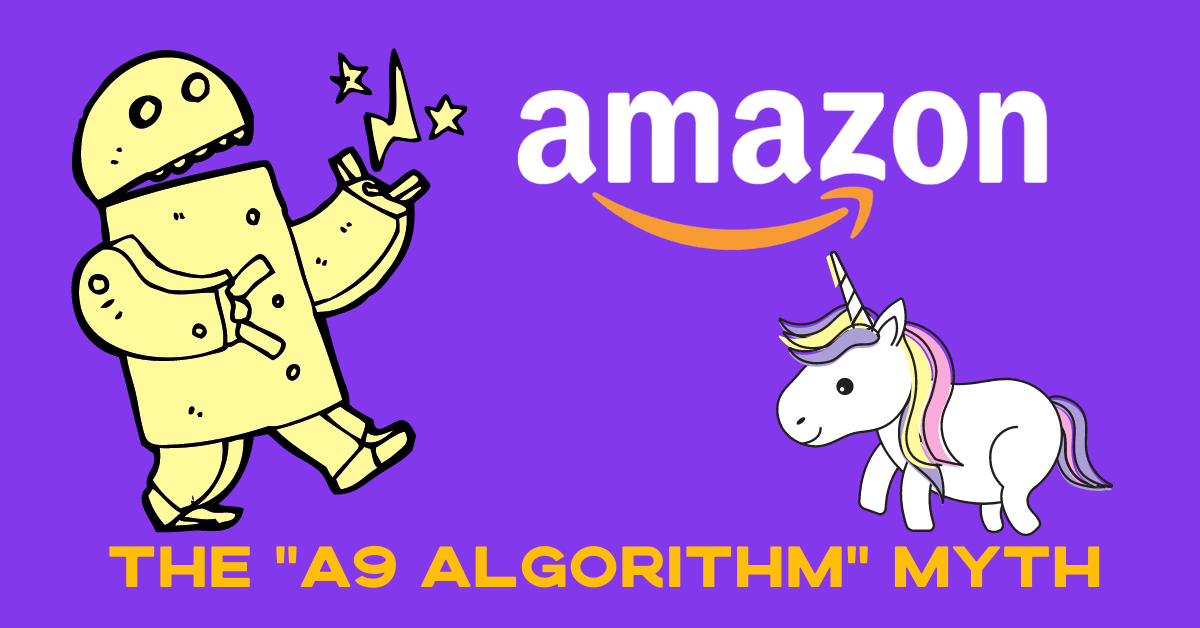 There is more nonsense written about Amazon than almost any other topic because mere mention of Amazon will get you more clicks than anything else — although the "A9 Algorithm" might be the most ridiculous topic of all.
Amazon also happens to be an incredibly divisive subject generally, one of those where little nuance seems to be permitted — and someone writing articles about Amazon tends to regularly get labeled a "shill" or a "hater," depending, sometimes off the back of the same piece!
Talk of Amazon can also be quite lucrative. The currency of the internet is attention — as I think was once said by Jeff Bezos, although I'm scared to Google it in case I start getting hunted down on every corner of the internet with hyper-personalized ads offering to make me a Kindle Publishing Millionaire or help me build a Drop Shipping EMPIRE.
Internet marketers are not known for their rigorous application of the scientific method. One intrepid black-hatted pioneer will discover a tasty data-morsel, dress it up in distracting finery, and then parade it about as part of a $2000 course. And then a dozen more will riff off that for their own courses and Patreons and books and masterminds and exclusive online workshops and virtual conferences; it's like the most expensive game of telephone ever.
Sadly, it's also quite value-free if you like hard facts.
This kind of environment shows some of the drawbacks of the brave new world ushered in by the internet and Google. If search for the phrase "amazon algorithm," for example, the very first result is an article titled "Everything You Need To Know About Amazon's A9 Algorithm," and my BS alarm immediately goes off — use of the singular "algorithm" is a dead giveaway that the person doesn't have a clue what they are talking about. Use of "A9" in this manner is another. Read More…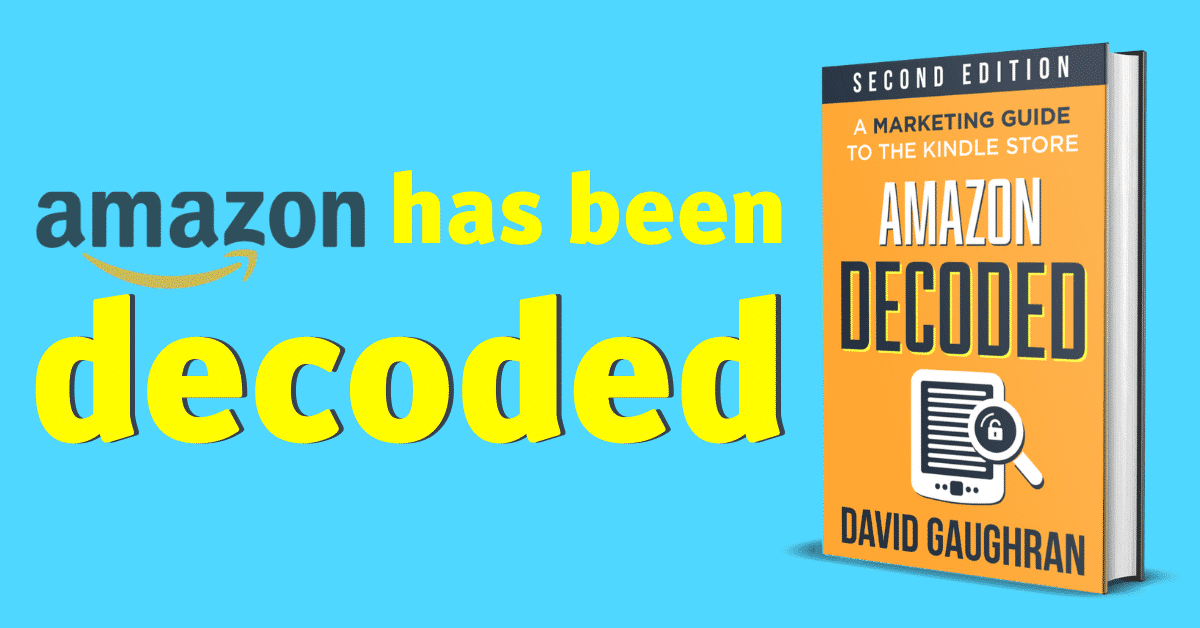 In case you read the old, free edition and want to know what has changed, let me make that easy for you: everything. This brand new edition is a full-length book (over 75,000 words) breaking down how the Kindle Store, and how you can seduce Amazon's giant recommendation engine.
Most importantly, it goes deep on how to profit from that knowledge, showing you exactly how to tweak your metadata and marketing plans to sell more books.
In fact, Amazon Decoded goes one step further than that and hands you a series of strategies and tactics you can use right away – launch plans and backlist promotions to suit your needs if you are wide or exclusive to Amazon, or whether you are looking to maximize income, expand your audience, promote your work on a limited budget, or spend a little more and send a whole series into orbit.
Amazon Decoded also comes with a stellar set of bonus resources, housed on a private part of this here website, which will help you put all this information into practice and raise your marketing game.
Want to sell more books on the world's biggest retailer? Amazon Decoded will show you how. Read More…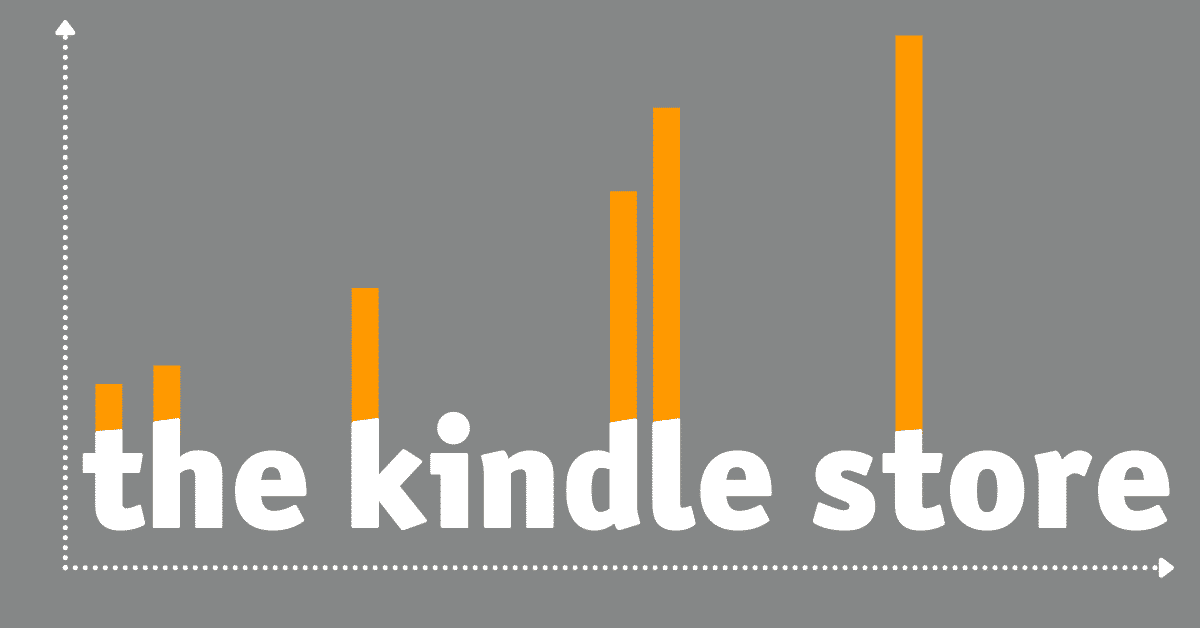 It's almost exactly ten years to the day that the first Kindle was launched, along with the accompanying Kindle Store—as I write these words, at least, on a cold November morning in 2017.
There are a lot of interesting articles circulating about the launch on 19 November 2007 and it's funny looking back at that first device, which resembled a slimmed-down fax machine. I remember thinking no one would ever use such a clunky thing to read a book, and they certainly wouldn't pay $399 for it!
The future makes fools of us all.
But maybe Jeff Bezos isn't quite as visionary as popularly depicted because that first Kindle sold out in five-and-a-half hours. And it didn't just sell out, it sold its entire Christmas stock. Amazon wasn't able to put it back on sale until April 2008—five months later. It's amazing now to think that even Amazon didn't realize how much latent hunger there was for digital reading. Read More…
^