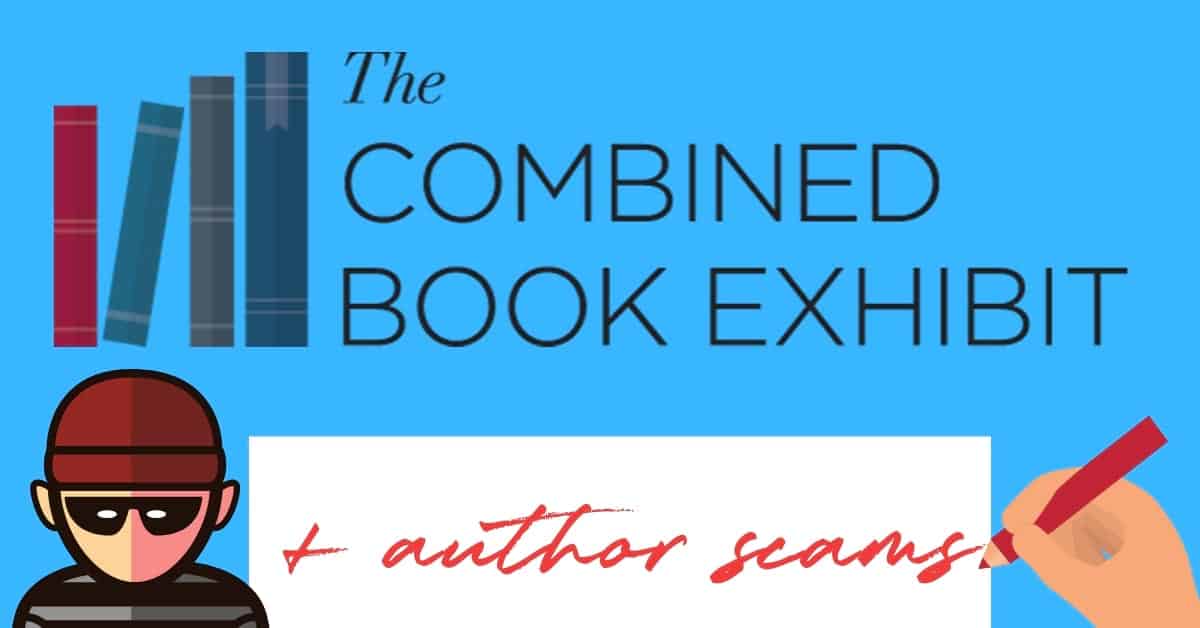 The Combined Book Exhibit has been taking its traveling bookshelf, packed with hopeful authors' books, to trade events and book fairs around the world for 85 years. But while it may have started as a vehicle for genuine publishers and authors to showcase their wares at far-flung events, today it is notorious for enabling a very particular kind of author scam.
If an author approaches the Combined Book Exhibit directly via its website, they can display their ebook or print book at prestigious events like the London Book Fair or BookExpo America for $325. This is a considerable fee when you consider what the author gets in return, especially if you have seen these tired, unloved bookcases at industry events. The idea that an agent or editor or movie producer would peruse these shelves, let alone actually acquire something from them, is risible.
Package deals are also flogged to authors. For example, to have your print and ebook edition displayed in the New Title Showcase at the London Book Fair and BookExpo America next year costs the considerable sum of $900. And then something called the 2020 International Package will take your hopefully sturdy paperback to the London Book Fair, BookExpo America, Beijing Book Fair, Frankfurt Book Fair, Sharjah Book Fair, and the Guadalajara Book Fair, at a cost of $1400 or $1650 if you want to include the ebook also. Read More…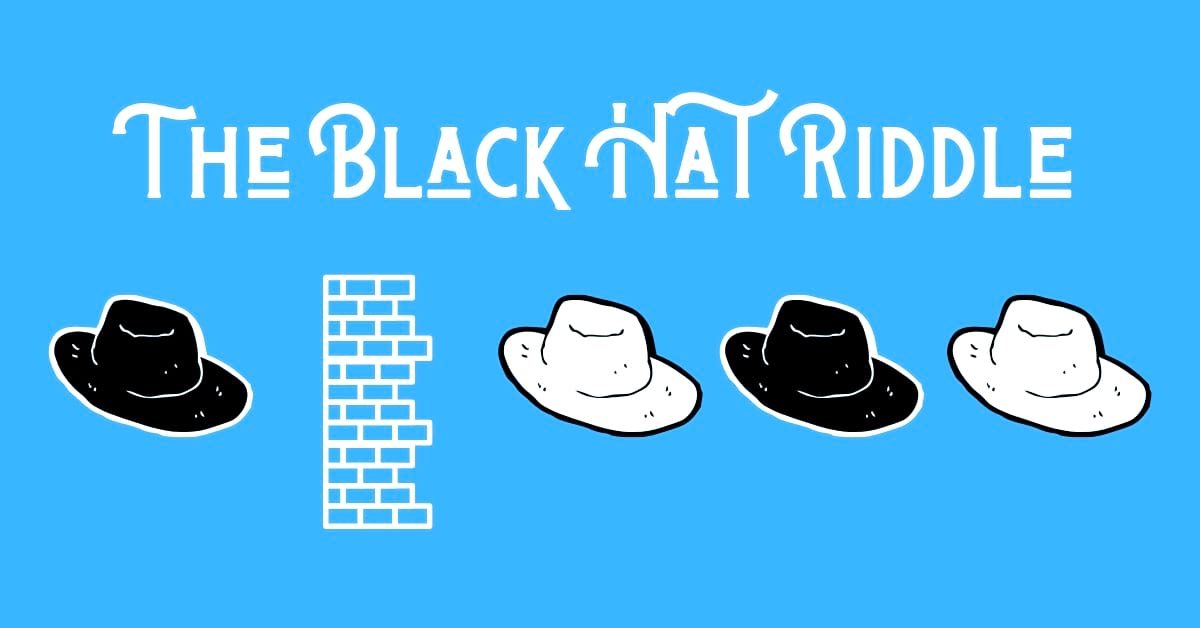 There are serious problems in publishing right now with black hat authors. Nobody is talking about it either, because the cost of speaking out is simply too great. Scammers are increasingly litigious. Dirty tricks abound. White hat writers are suffering in other ways too as readers come to mistrust any name unknown to them, and the only entity with enough power to enforce any kind of justice doesn't like going on patrol. But maybe there is something else we can do.
My first introduction to the concept of black hats and white hats was not via cowboy movies – I am not American and my own cultural milieu was less focused on that… frontier – but from Philosophy classes as a college student. Particularly what is known as the Hat Riddle (or the Prisoner Hat Riddle).
There are many variations, but in the version I heard, four cowboys – two wearing black hats and two wearing white hats – are captured by banditos who decide to have a little fun with them. They bury the cowboys up to their necks in sand so they can't move or even turn their heads. The banditos swap their hats around so each cowboy doesn't know which color hat they are wearing. And then they are asked to guess… and if they get it wrong, they die. Read More…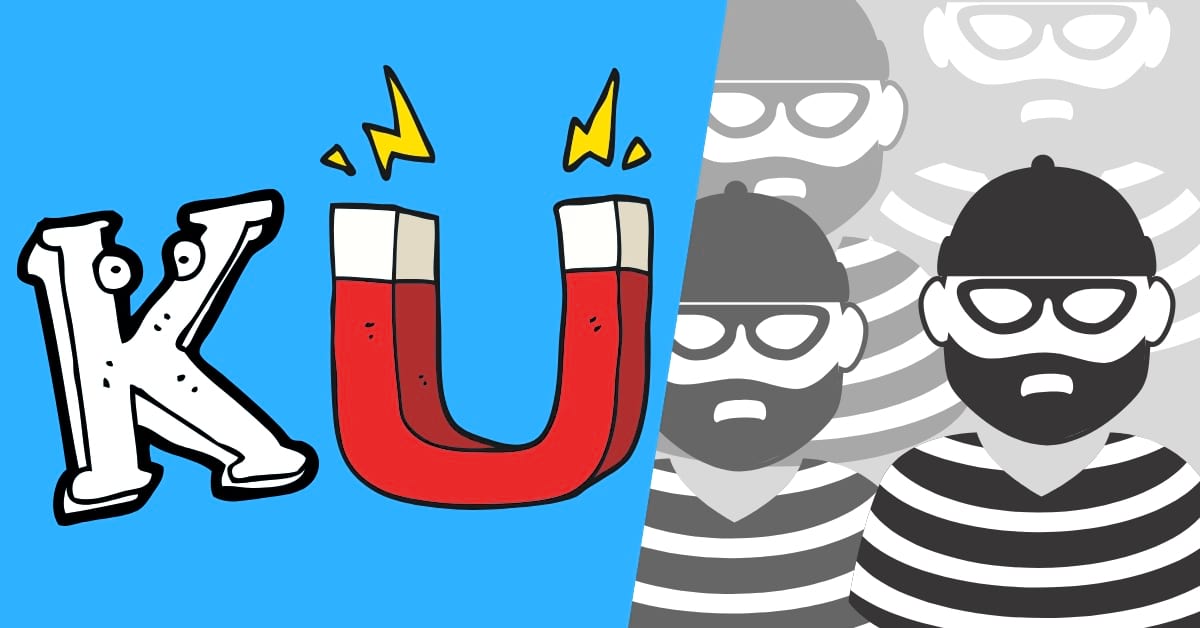 For a month or two, though, things improved. The charts cleaned up. Real, actual authors — not faceless book stuffers powered by ghostwriters — started surfacing again. Readers were saying that it was easier to find good books in the charts. I noticed the difference myself in July when helping someone with a launch; it seemed to take less of a push to get in the Top 100. I stopped paying attention to what the scammers were doing. Life was good.
It seems like Amazon stopped paying attention too. It was far harder to get into the Top 100 in September, and a quick look at the charts showed why. Many of those "authors" from Chance Carter's mastermind circle who inexplicably survived the purges of June/July — grotesque characters like RR Banks — were suddenly charting again. En masse. With multiple books each, simultaneously.
They had figured out a new hole in the fence. I looked at the Contemporary Romance charts for the first time in a while and all the real authors were being pushed down again, while all the ghostwritten trash was swamping the Kindle Store once more. Read More…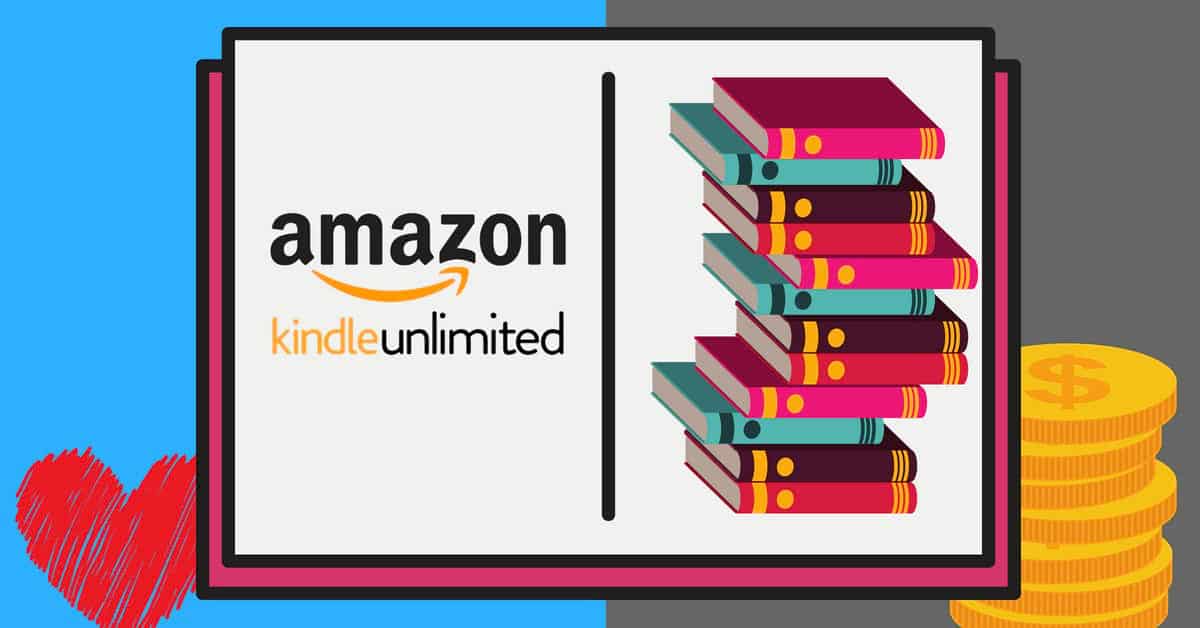 The Amazon charts continue to be plagued by book stuffing, ten days into the new regime. Aside from one rather notable head on a pike — Chance Carter appears to have had his account shut down, but quite possibly for other actions — book stuffers are continuing largely as normal, only making minor tweaks to their presentation, simply appending the words "Collection" or "Compilation" to their titles and covers. And not even bothering to do that on all their (still) stuffed books.
The stuffers are clearly thumbing their noses at Amazon. They seem pretty damn confident that minor tweaks will fly, and that the whole new regulatory regime is, well, a sham. What will happen with someone like Cassandra Dee will be a good bellwether.
Cassandra Dee is the #1 author in Contemporary Romance, and she is a major book stuffer. Because of KDP's catch-and-release approach to these guys, they are able to constantly make minor tweaks to how they stuff. I can only presume that KDP sends them communications about problematic breaches of the Content Guidelines, the stuffers make a minor tweak, and are allowed to continue… until the next time they get a KDP letter. Read More…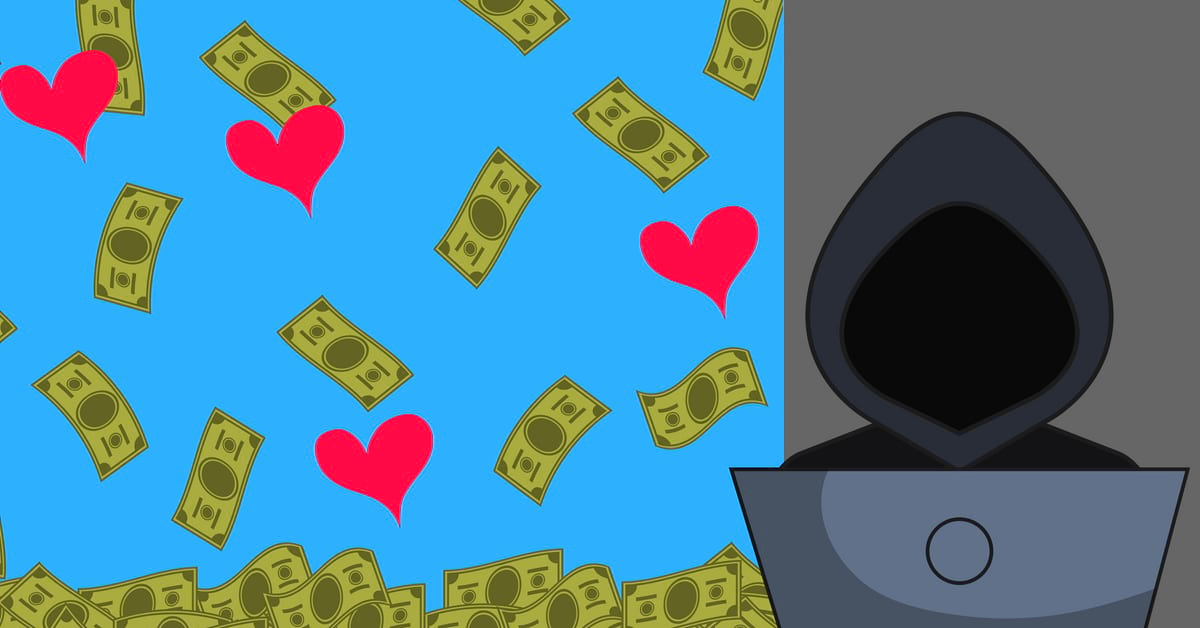 Amazon quietly rolled out new content guidelines on Friday to tackle the plague of book stuffing, along with some new metadata rules which all seem to be aimed at cleaning up the Kindle Store – something long overdue. However, one infamous book stuffer is already bragging about a loophole. This is a huge test for Amazon's new policy and whether KDP will actually enforce it.
There was a push among some authors a few weeks back to get Amazon to lower the max payout size in Kindle Unlimited to 1,000 pages. Everyone proposing it knew it was an imperfect solution but argued it was better than the status quo. That was true, but the reason I didn't join that call was simple: Amazon didn't need new rules to tackle book stuffing, it needed a change in attitude. Stuffing was already breaking existing rules, Amazon was just not applying them. I was wondering what the point of new rules would be unless it was also accompanied by actual enforcement.
And now Amazon faces a test in the shape of book stuffer Tia Siren, who has made the most cosmetic of changes to her stuffed books — she has just appended the phrase "A Romance Compilation" to her book titles. — and is clearly thumbing her nose at Amazon and her fellow authors, while she continues to hoover up money from the communal author pot. Read More…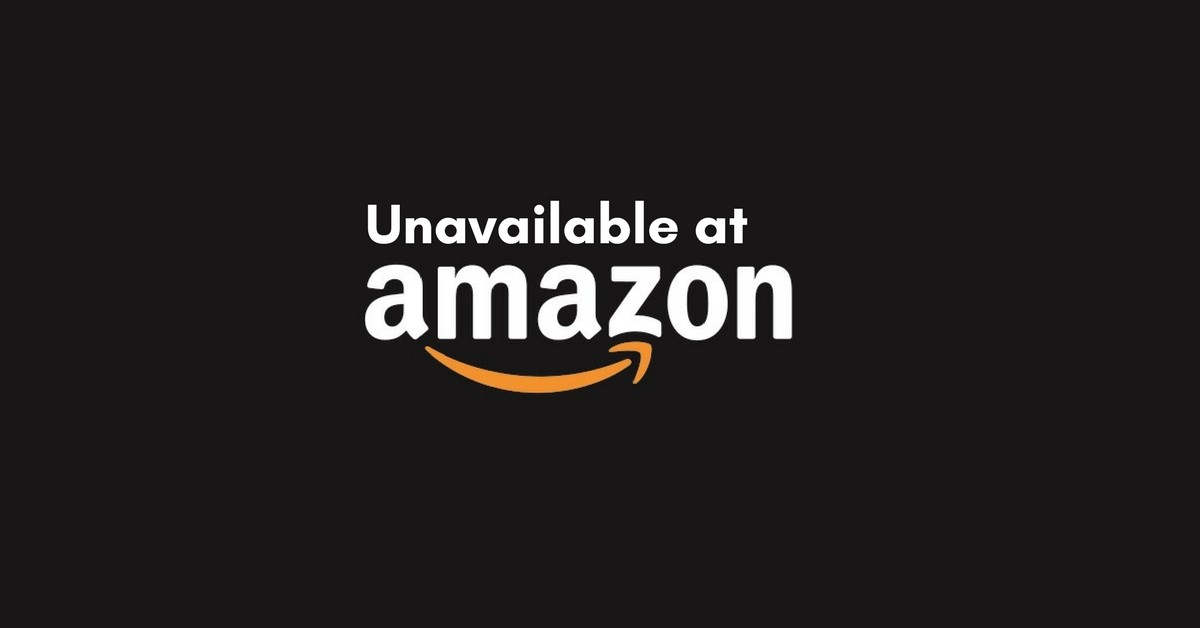 Rank stripping strikes again, and this time it's someone I know: Phoenix Sullivan. And Amazon's handling of the situation has been terrible. This post is from 20 October 2017. It has not been updated except to clean up broken links but the comments remain open. Phoenix is well-known in the indie community; I've known her myself for ten years and consider her a close friend. Aside from being exceptionally generous with her time and knowledge, tirelessly sharing her insights on marketing and algorithms, Phoenix is also well known as a vocal campaigner against scammers and cheaters – particularly on the current big issues of book stuffing and clickfarming. And now she is being targeted. When Rank Stripping Strikes Phoenix made Read More…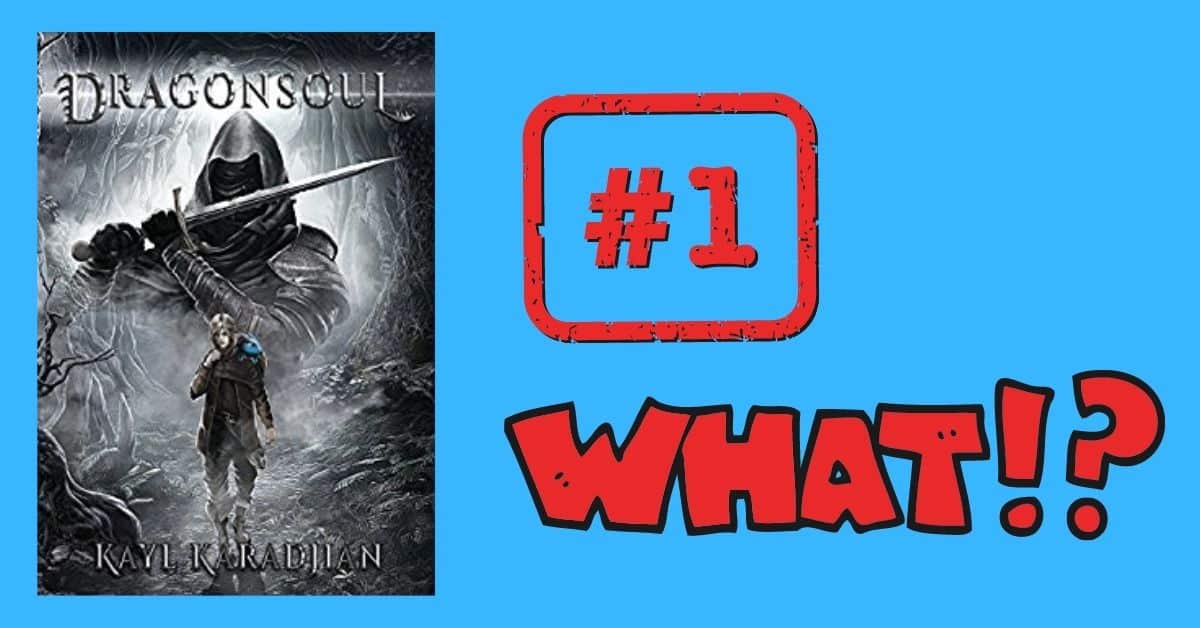 On Friday, a book jumped to the #1 spot on Amazon, out of nowhere; it quickly became obvious that the author had used a clickfarm to gatecrash the charts. The Kindle Store is officially broken.
This is not the first time this has happened and Amazon's continued inaction is increasingly baffling. Last Sunday, a clickfarmed title also hit #1 in the Kindle Store. And Amazon took no action.
Over the last six weeks, one particularly brazen author has put four separate titles in the Top 10, and Amazon did nothing whatsoever. There are many such examples. Read More…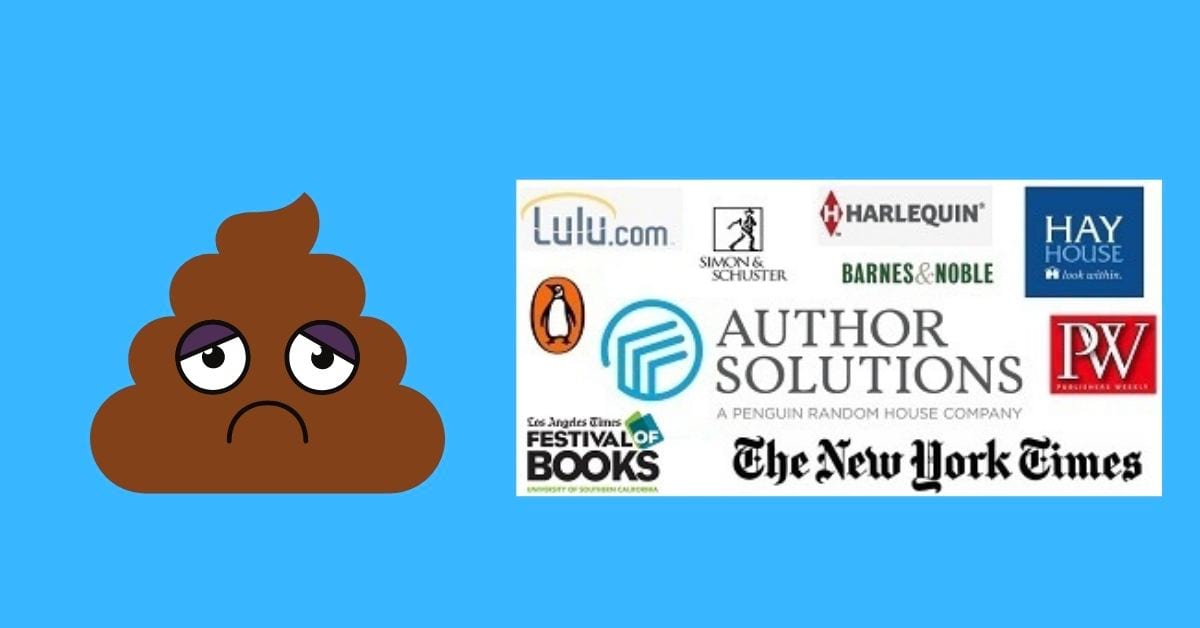 Scammers used to operate at the edges of the publishing business, but have wormed their way into its heart. And the entire industry is in denial. This post is from 9 August 2016. It has not been updated except to clean up broken links but the comments remain open. An unintentionally revealing aspect of the tiresome Amazon-Hachette dispute was a series of statements from an organization purporting to advocate for authors' rights. One of the heinous crimes Amazon was said to have committed was treating books like toasters. With such a claim, Authors United was attempting to tap into a current of feeling about the commoditization of literature – as if Amazon was the first company to put a price Read More…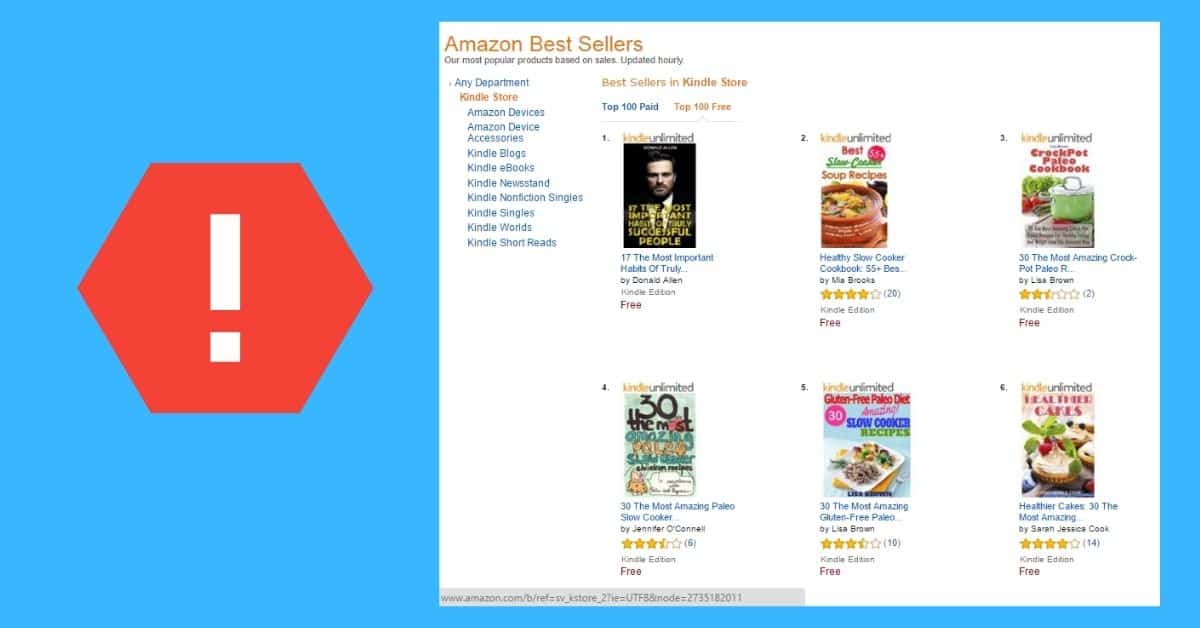 Once again, scammers have swarmed the Amazon Best Seller list. It was only last month that Amazon was caught up in a crisis at least partly of its own making when bungled attempts to deal with a growing Kindle Unlimited scammer problem resulted in the sanctioning of innocent authors. This post is from 15 April 2016. It has not been updated except to clean up broken links but the comments remain open. Amazon has since apologized, and has also pledged to beef up its response to the KU scamming mess – but questions very much remain about whether Amazon is taking the problem seriously enough. A quick check shows that some of the main scammers are still operating, under the Read More…
^