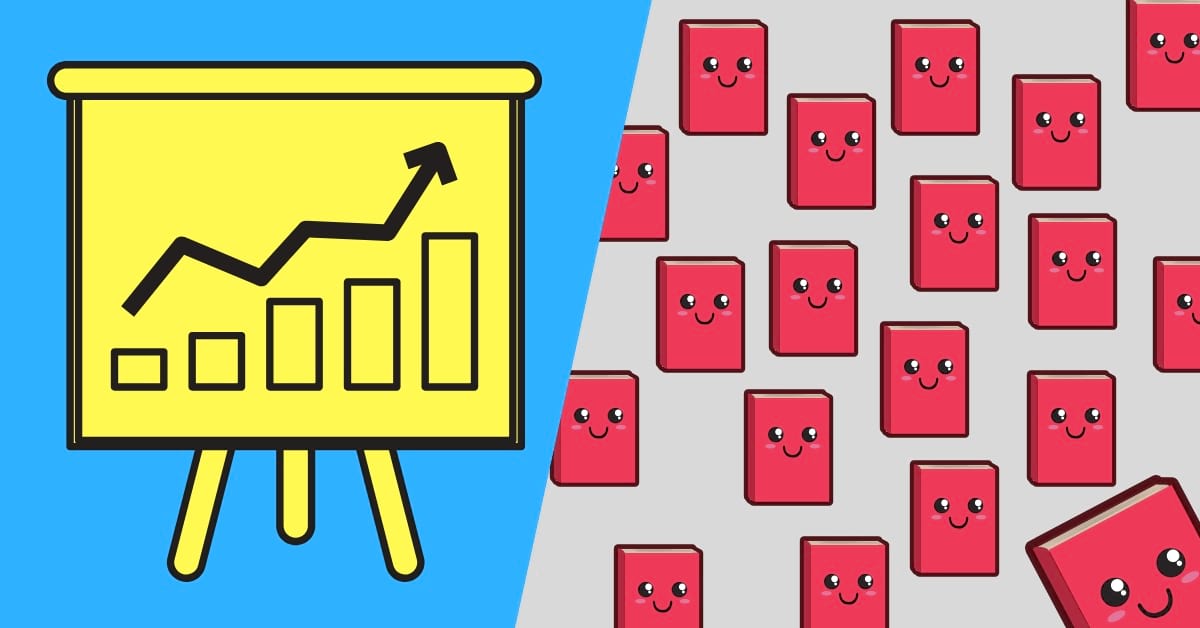 BookBub Ads is the platform where I've seen most growth in the last year, to the point where it is rivaling Facebook on some campaigns, especially when you factor in the higher conversion rates you usually see. This means that the amount of ad money I can spend effectively on BookBub — and by that I mean get an immediate return on investment — has quadrupled in the last twelve months.
This might sound incredible, in the literal sense, to anyone who hasn't cracked BookBub Ads yet. It can be an unusual platform for those more used to Facebook or Amazon Ads, leading to an unexpected learning curve, perhaps. But I find that if you take the time to understand what works on BookBub, it's the most responsive and consistent ad platform out there. Getting over that first hump is where many authors seem to struggle though. I know that from running an eight-part series on BookBub Ads to my mailing list earlier this year.
Well, there's help on the way. I'll have a book called BookBub Ads Expert coming very soon — make sure to sign up to my list to hear about that first and get an exclusive launch discount that will be offered nowhere else — and I have a wonderful guest post today to give you a headstart while you're waiting for that. Read More…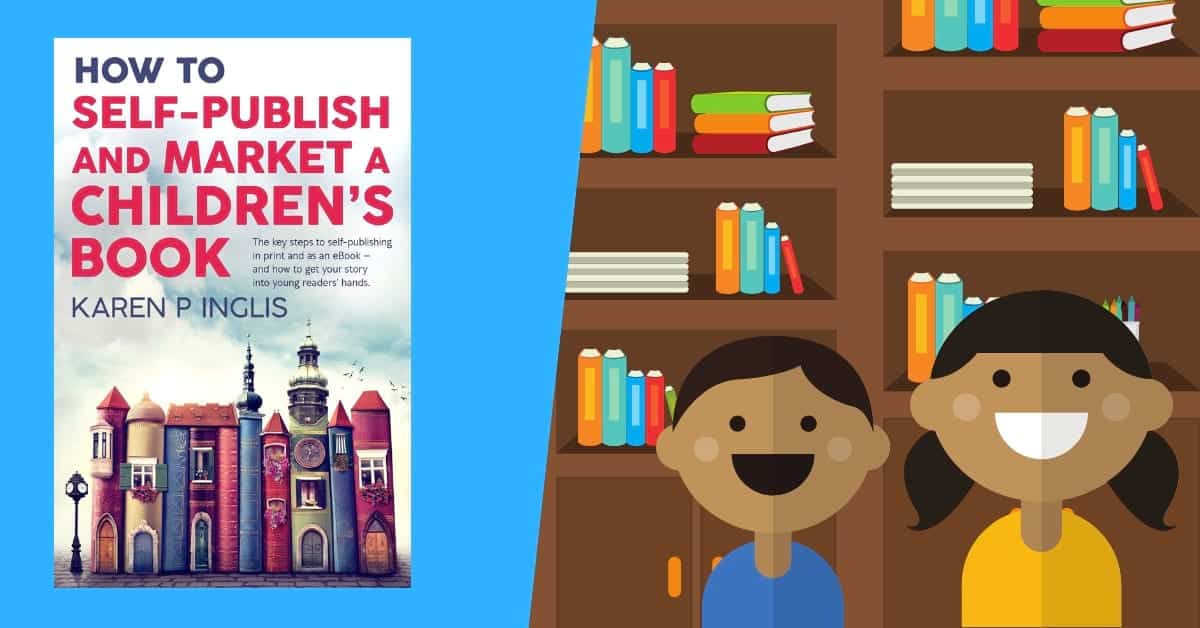 When I discovered self-publishing back in 2010 it was, as for many, a dream come true after the familiar cycle of sending out manuscripts only to get a rejection six or seven weeks later. At last I would be able to get my children's stories out and take the world by storm!
Except, of course, it doesn't work like that…
As we all know, books don't sell themselves and Amazon and the other platforms (not to mention bricks and mortar bookshops) won't sell our books without our help. Of course, a great story, great cover, compelling blurb, appropriate metadata and category selection are all critical to get us off to the right start. However, to introduce and sell your title to your target market – and, crucially, keep it in their line of sight – you also need a robust marketing plan that includes a mix of social media, advertising, email marketing, traditional PR, and (for some more than others) live events.
For authors who just want to be writers, this is a tall order at the best of times. And, for children's authors, it's even taller… Read More…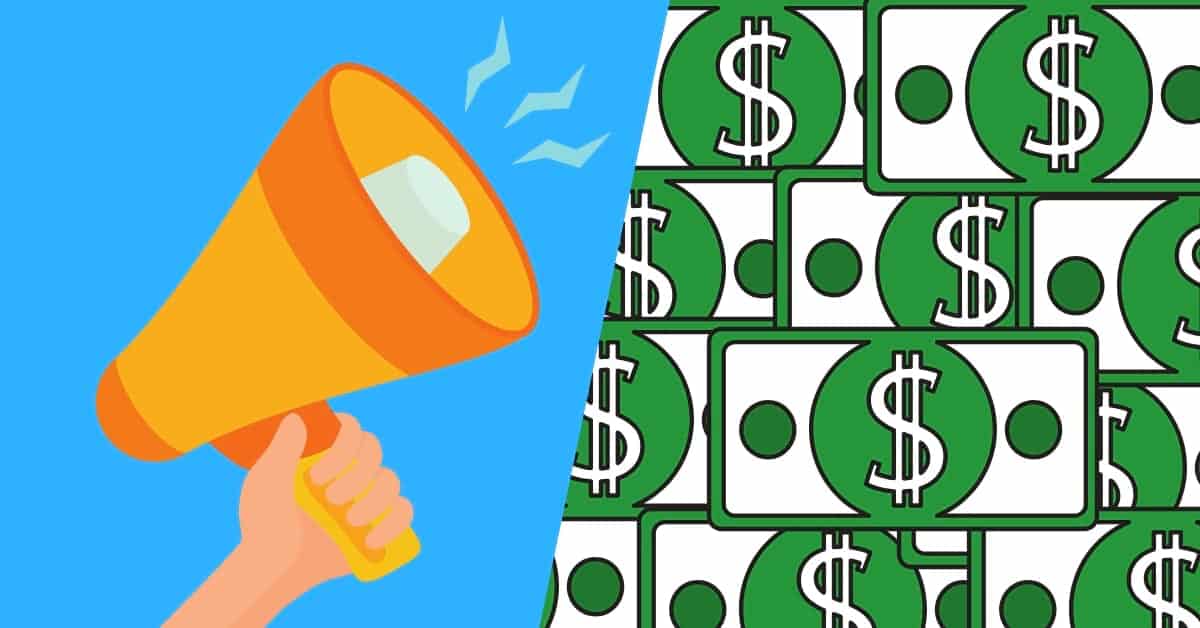 I have a wonderful guest post today from author Nicholas Erik – a skilled marketer with a keen analytical mind, who will show you how to analyze the profitability of your paid ads, so you can sell more books. It's easily the longest post we've had here – over 4,000 words – but it's worth settling in for this excellent, comprehensive guide which will have something useful for all self-publishers, from beginners to experts. Here's Nick with more:
***
As the title might suggest, this guide is all about how to analyze the profitability of your paid ads to help you sell more books. The step-by-step system outlined within is effective for both promo sites and pay-per-click (PPC) platforms such as Facebook Ads, Amazon Advertising, and BookBub.
If you follow the steps in this guide, you'll have solid numbers on which to base your advertising decisions—instead of making guesses regarding their profitability. Read More…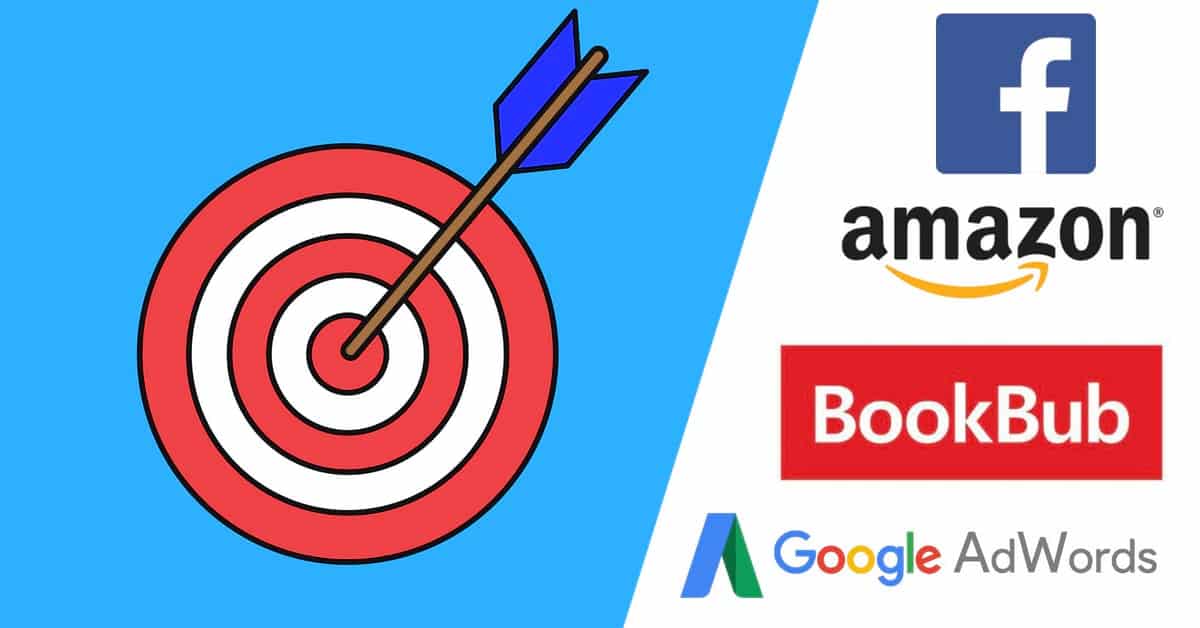 I'm pretty experienced with digital advertising at this point but when I got my interview for Google AdWords back in 2003 I had to… Google it to figure out what they did. And I still got it wrong!
I was quite lucky that I first interviewed with Overture (the former name of the digital advertising division of Google's one-time rival, Yahoo) because I had absolutely no idea how these kind of ad platforms worked, let alone best practices. But I learned fast—Google's training was excellent.
One thing that was drilled into us constantly was the importance of granular targeting. It might be a little more obvious in 2018, but back then the only really familiar advertising model was the broadcast one. Put your message in giant letters on the billboard. Flood the airwaves with ad spots. Take out full page ads in newspapers and magazines (for the kids: these are paper versions of websites that used to be popular). The basic strategy was a simple, brute force one; if the signal is strong enough, the right people will hear it. Read More…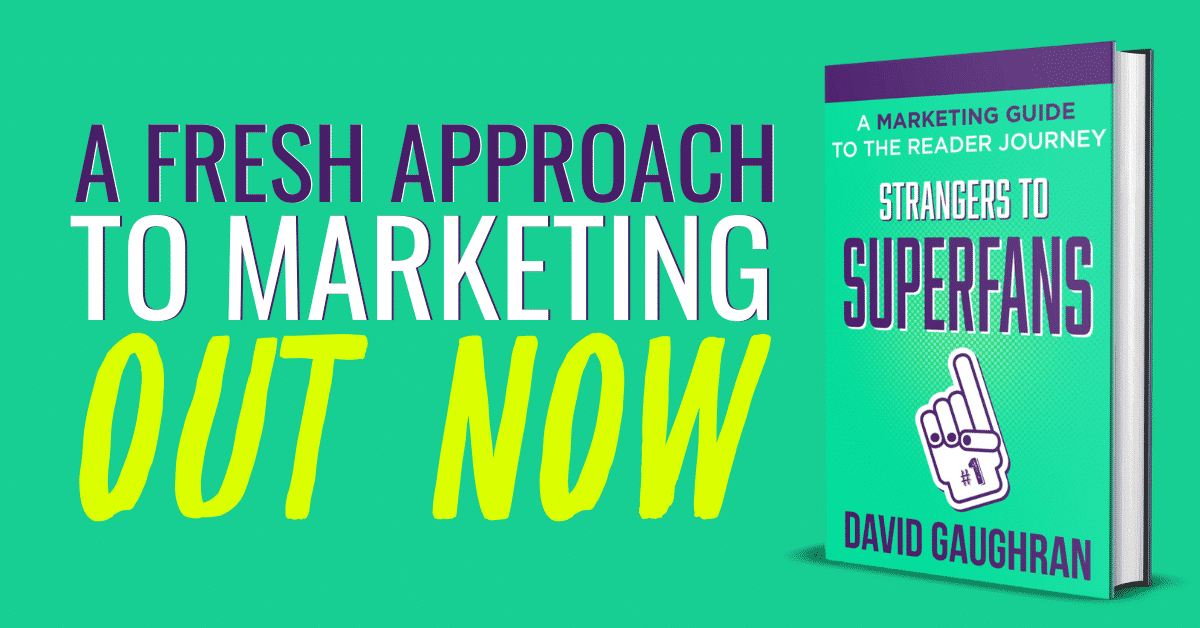 It's almost exactly a year since I gave a talk at a conference in Austin which introduced a concept I call "The Reader Journey" – which is a bookish version of a new marketing paradigm that is helping companies understand their customers better, and how to tailor their marketing accordingly.
I've spent the last twelve months researching and testing and experimenting, and then organizing all this information into a structure which will help you understand exactly who you are writing for, plus how to sway them with your marketing messages. But also how to treat them after you have convinced them to buy. How to turn them into the kind of superfans that will do the selling for you.
Strangers to Superfans: A Marketing Guide to The Reader Journey is out now and you can pick up your copy from all these lovely retailers: Read More…
One area where the bar has been raised over the last few years is that of branding. The savviest authors know that branding doesn't just make you look more professional – although that is important too – but also something which acts as a bat-signal to your specific target audience. This book is for YOU.
I said in Strangers to Superfans — releasing in just six days on 25 April! — "If pacing is the secret sauce inside most bestsellers, branding is the equivalent outside of the book."
As part of my research, I spoke to one author who is expert at it: Kit Rocha. She shared her view that, "branding is an extension of worldbuilding. My covers and my graphics and all of it combine to present an image that enhances what I want to say about my series." Read More…
BookBub Ads are especially useful for wide authors. I decided a while ago that I was going back wide with all my books. Sales were pretty anemic to begin with (readers don't magically discover books), but then I put together a little marketing plan. I don't want to invest too heavily in pushing my historical novels until I have a couple more books in my series out, but I was curious to experiment with a few different approaches for pushing wide books. After nabbing an International-only BookBub Featured Deal for Liberty Boy, I decided to build a little campaign around it, particularly looking at sales internationally, and off-Amazon. When you are in KU, it makes sense to concentrate sales. As detailed Read More…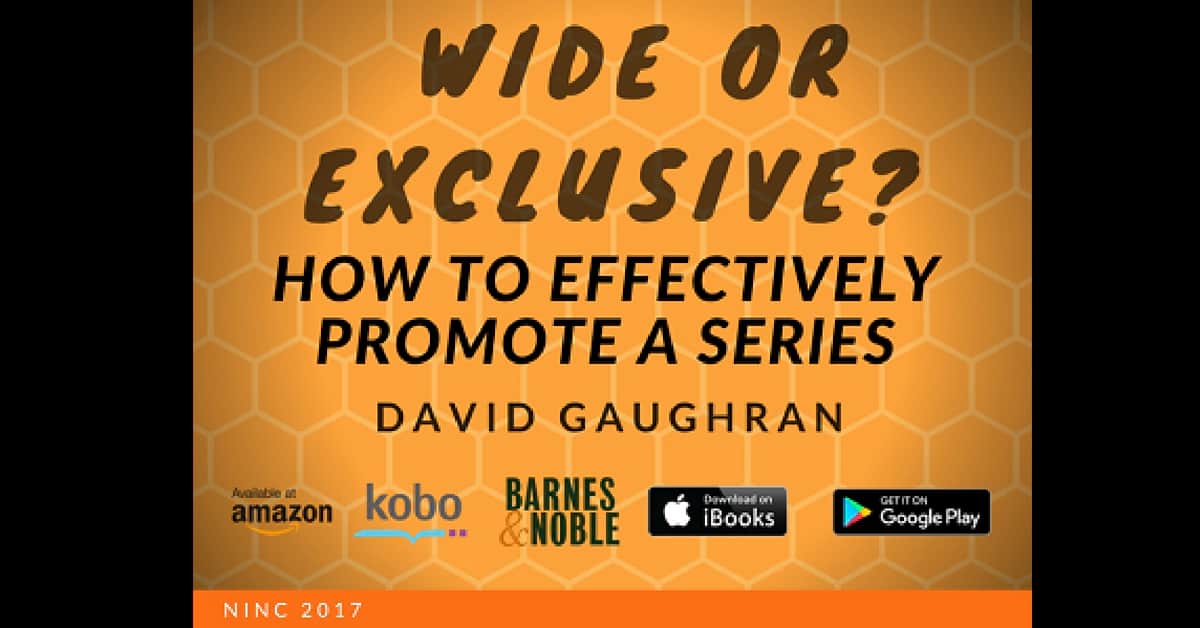 Lots of people right now are asking themselves whether they should leave Kindle Unlimited. I'm generally agnostic on it, and I think writers should do what is best for them and their books, but there's no doubt this is the big question of the moment. That's partly down to falling pay rates, Amazon's inability to deal with scammers and cheaters, or the increasing concern about having all your eggs in one basket when something like this (or this, or this) regularly happens. But I think authors are asking themselves the wrong question. The real issue, I suggest, should surround how you are going to find readers on these retailers (or on Amazon, if you have decided to swim in the Read More…
Most self-publishers will agree: it's getting tougher out there. If you are in KU, then you're pretty much dependent on one income stream and if Amazon sales dip or you run afoul of the Hall of Spinning Knives for whatever reason then you are totally boned. And it's getting so competitive in KU that it seems to take more titles and quicker releases, along with multi-pronged marketing campaigns – which can be complex and/or expensive – to get any real traction or stickiness. If you"re not in KU, hitting the charts on Amazon is increasingly difficult and holding on to position is near-impossible – especially when your book is being leapfrogged every hour by thousands of borrow-boosted KU salmon running Read More…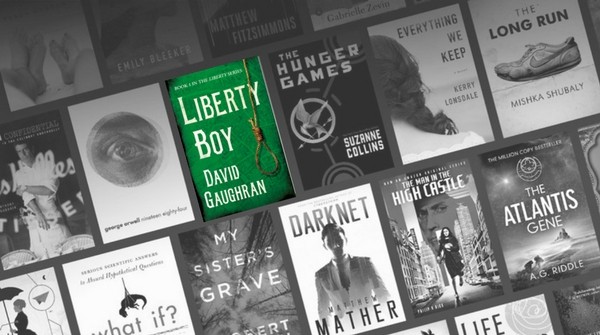 More product searches start on Amazon than anywhere else, even Google. It's the world's biggest bookstore and by far the largest ebook retailer. But Amazon Ads is still very much a work-in-progress, particularly the slightly pared-back version authors get to advertise books. Self-publishers tend to focus on making books visible on Amazon. Aside from being a market leader, and having famed frictionless purchasing, there is another key reason why such a focus often gets the best return. Unlike other popular sites, anyone visiting Amazon is generally there for one reason: to buy stuff. You aren't interrupting them while they share dank memes with friends, or search how fast a raven can fly during winter. AMS is often referred to as "new" Read More…
Kindle Unlimited has had plenty of bad press over the last few years – some of it from me – but some authors are making bank. Regardless of how some authors feel about Kindle Unlimited, it is popular with readers, meaning there can be huge opportunity for the savvy self-publisher. Especially if you make full use of the tools Amazon gives you, and understand that it's all about visibility. Enrolling in KU comes at a well-documented cost: exclusivity. But it's the potential benefits I want to focus on today because some of that might be getting lost in the (well justified) complaints about scammers, transparency, and falling pay rates. Even though those rates have dropped by around 20% this year alone, Read More…
After my marketing post last month, I promised a follow up on box sets. In fact, I've gone one better and invited Phoenix Sullivan to do a guest post on the topic. This post is from 22 April 2014. It has not been updated except to clean up broken links but the comments remain open. If you are looking for something fresher, head to the blog homepage. For those that don't know Phoenix, she's a self-published author who also runs her own publishing company – Steel Magnolia Press – together with romance author Jennifer Blake. In the last 18 months, Phoenix has also been experimenting with box sets and, as you will see below, the results have been astounding. I've known Phoenix for a while Read More…
^