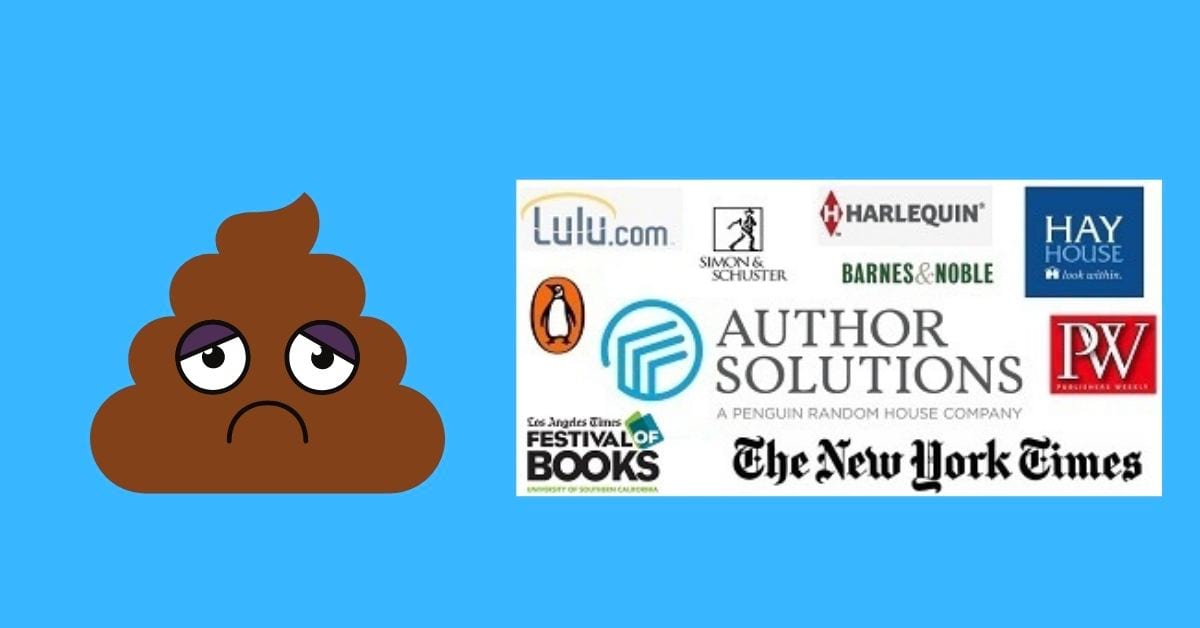 Scammers used to operate at the edges of the publishing business, but have wormed their way into its heart. And the entire industry is in denial. This post is from 9 August 2016. It has not been updated except to clean up broken links but the comments remain open. An unintentionally revealing aspect of the tiresome Amazon-Hachette dispute was a series of statements from an organization purporting to advocate for authors' rights. One of the heinous crimes Amazon was said to have committed was treating books like toasters. With such a claim, Authors United was attempting to tap into a current of feeling about the commoditization of literature – as if Amazon was the first company to put a price Read More…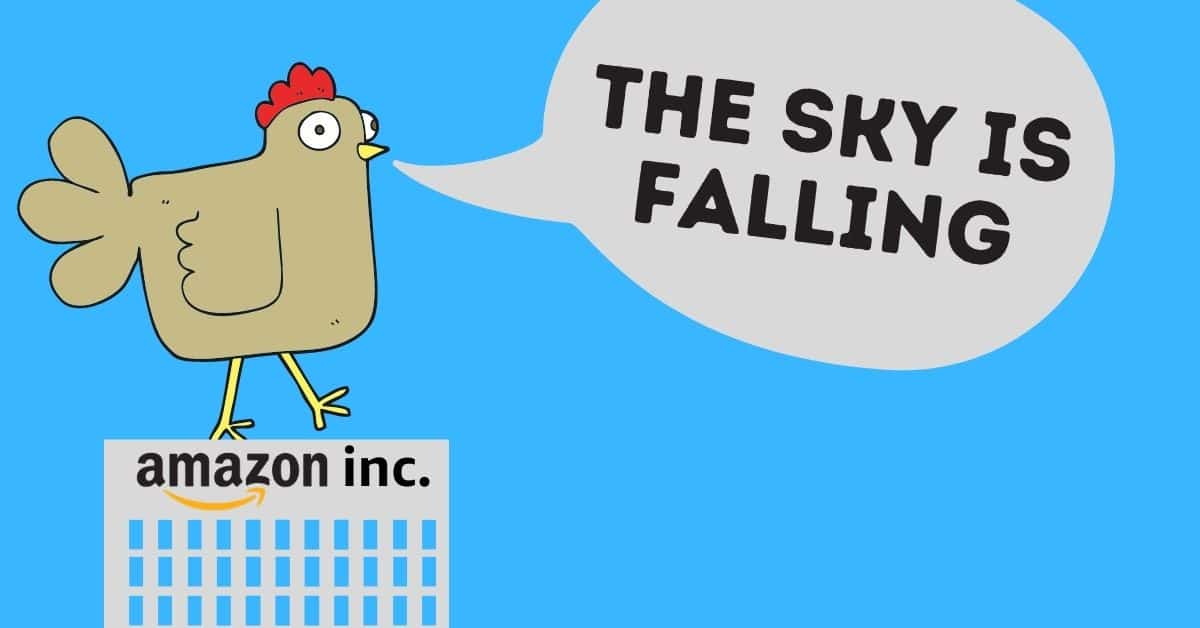 I've been around for long enough to know that authors can be a skittish bunch. Probably something to do with our over-active imaginations, with an assist from that old writers' favorite: the whiskey brunch.
More seriously, we are going through a period of unprecedented change so it's perfectly normal for people to be a little fearful. I think the disruption we are all experiencing is greater than that which has been faced by similar industries. In fact, I think the transition from print book to e-book is akin to going straight from vinyl to MP3, with all that entails.
So, change. Lots of it. And change can be scary – even if you seem to be benefitting from the changes that are happening. I get that. However, at this point, we should all know enough to treat media reports on Amazon (and publishing in general) with the requisite amount of skepticism. As in 100% skepticism. Read More…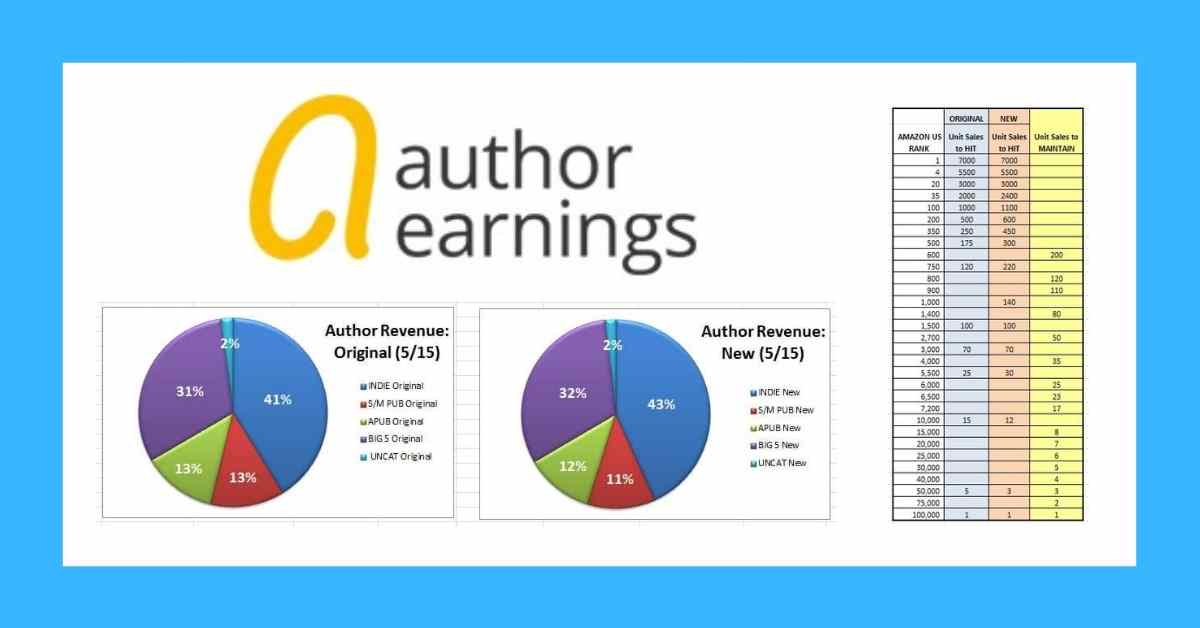 The Author Earnings team are attempting something unprecedented, and their work can't be refined and improved unless there is some intelligent criticism of their findings.
Today I've invited Phoenix Sullivan to blog on the topic. I've known Phoenix for a few years now, and if there's a smarter person in publishing, I haven't heard of them.
KBoards regulars will already know that Phoenix understands the inner workings of the Kindle Store better than anyone outside Amazon. And I can personally vouch for her expertise: she was the biggest influence on (and help with) Let's Get Visible and also the marketing brains behind a box set I was in, which did very well indeed.
Phoenix offered to take the raw data from Author Earnings, drill down and analyse it, and then see if her conclusions differed from theirs, and whether there were any improvements she would suggest. Phoenix has also been able to pull some fascinating new insights from the Author Earnings raw data. Read More…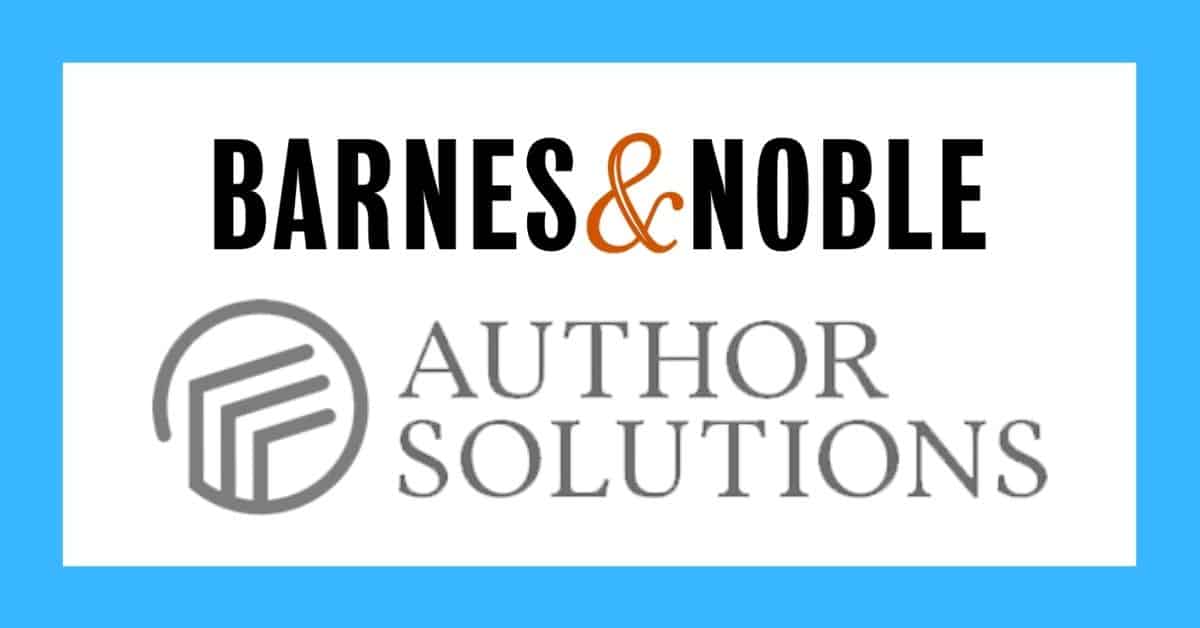 Barnes & Noble's self-publishing platform – Nook Press – launched a selection of author services last October including editing, cover design, and (limited) print-on-demand… without disclosing that some services are fulfilled by the gigantic vanity press operation Author Solutions.
This post is from 3 March 2015. It has not been updated except to clean up broken links, but it's important to preserve these older posts on author exploitation. Comments remain open.
Absent that disclosure, immediate speculation surrounded who exactly was providing these services, with many – including Nate Hoffelder, Passive Guy, and myself – speculating it could be Author Solutions. However, there was no proof. Until now.
A source at Penguin Random House has provided me with a document which shows that Author Solutions is secretly operating Nook Press Author Services. The following screenshot is taken from the agreement between Barnes & Noble and writers using the service. Read More…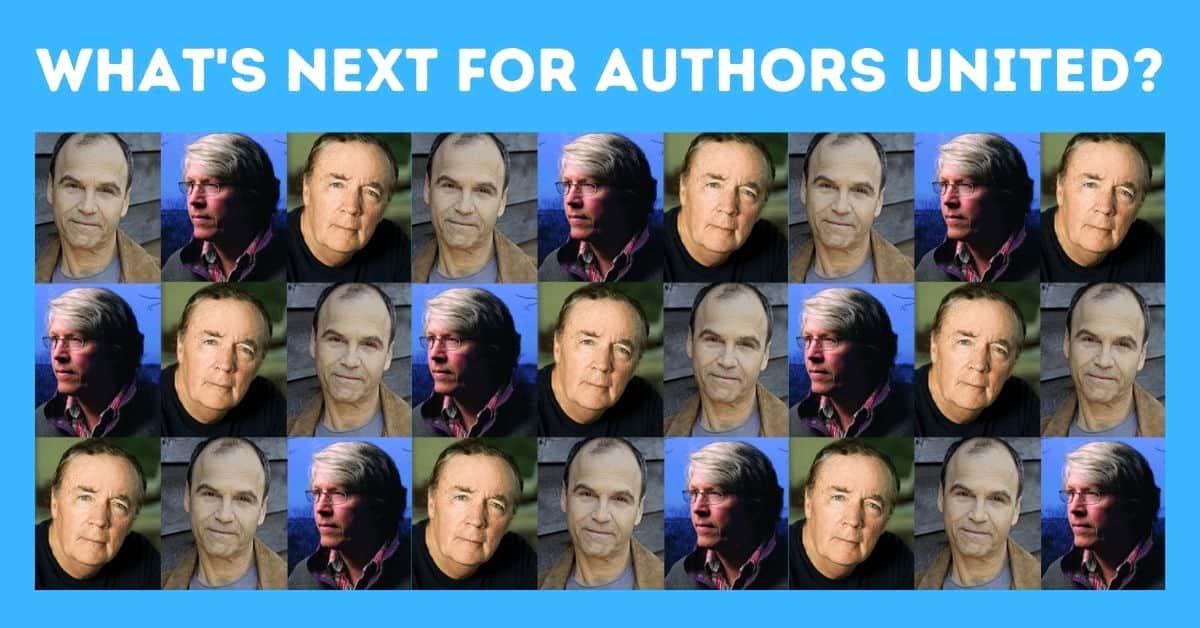 Authors United has been spectacularly unsuccessful in its supposed mission to get Amazon and Hachette to agree a deal.
By contrast, Simon & Schuster was able to agree a deal in just three weeks – without the intervention of Douglas Preston's group.
Perhaps it's time for Douglas Preston to widen the aims of the group and start campaigning on issues which actually matter. Read More…
Simon & Schuster has agreed a multi-year deal with Amazon covering both e-books and print books. Business Insider reported that negotiations only took three weeks and were concluded two months before the original contract expired. I'm confused, does this mean the end of literary culture or not? Someone needs to run up to Douglas Preston's quaint writer shack to find out. (If you get lost, it's at the back of his 400-acre estate). It also begs a question: what exactly is Hachette holding out for? As everyone knows at this point, Hachette's contract with Amazon expired in March and the two parties have been unable to agree a deal since. The narrative being pushed by the media was that Amazon's desired terms Read More…
Mike Shatzkin is confused. He can't seem to understand why self-publishers spend so much time documenting the ills of the publishing industry. Or, as Shatzkin puts it in one of his typically snappy headlines, "The motivation of the publisher-bashing commentariat is what I cannot figure out."
I did a fair bit of bashing myself last week when I said that "Publishing Is Rotten To The Core." I had intended to follow that up with a more positive counterpoint in a couple of weeks, but Shatzkin's post demanded an immediate response.
Motivations are less interesting to me than the arguments themselves, and questions about motivations can often be an attempt to avoid the actual issues, or a simple fishing expedition – i.e. looking for a point of entry for an ad hominem attack. But the misunderstanding on this issue is so fundamental that it is worth addressing. Read More…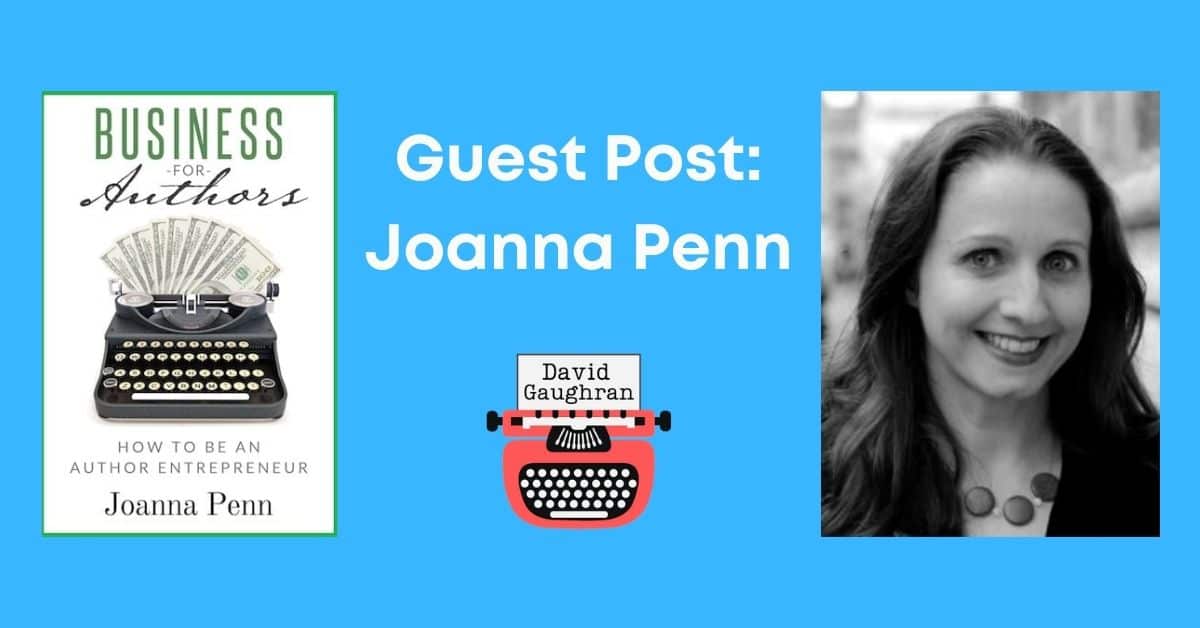 Joanna Penn is here today with an important message. The self-publishing blogosphere usually focuses on making money from genre fiction, and tends to advise producing as much quality work as you can as quickly as possible, and then marketing it aggressively.
That's not bad advice at all, but there are many other types of books, several different kinds of authors, and multiple ways you can approach making a living.
I invited her along today to talk about her latest – Business For Authors: How To Be An Author Entrepreneur – in which Joanna provides excellent advice on ALL the ways that authors can monetize both their work and their knowledge/skills. And it's especially useful for those who don't fit exactly into the "write genre fiction as fast as possible" model. Read More…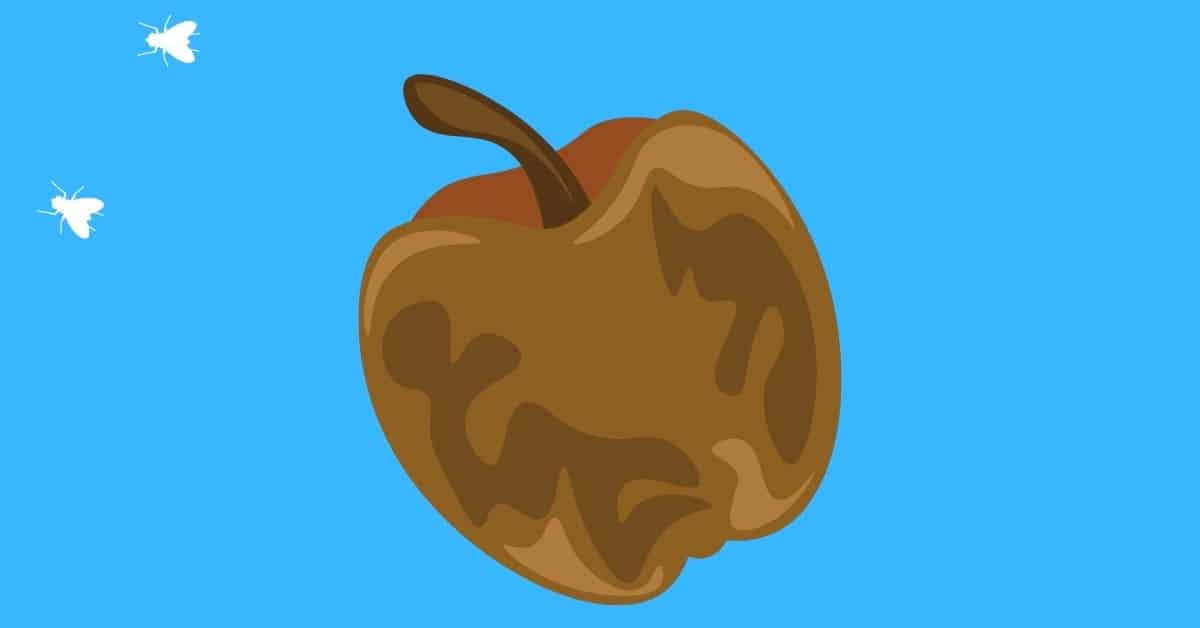 Amazon is regularly slated for the way it manages its tax affairs. I have written extensively about this before, but, in short, Amazon is using common methods for minimizing its tax bills that are used by every major tech company, and many other multinational corporations too).
You can argue these loopholes should be closed (and I would agree, for what it's worth), but these actions are legal. And I wouldn't be surprised if the major publishers, and the global media conglomerates which own them, are doing the exact same thing.
Take Harlequin, for example. Harlequin doesn't just use these corporate structures to minimize its tax bill. It has also used them to reduce the 50% digital royalty rate agreed in some of its initial ebook contracts to a paltry 3%. Harlequin is facing a class action suit because of this, but you won't find coverage of that in the news media or outrage about Harlequin's actions among publishing professionals. Read More…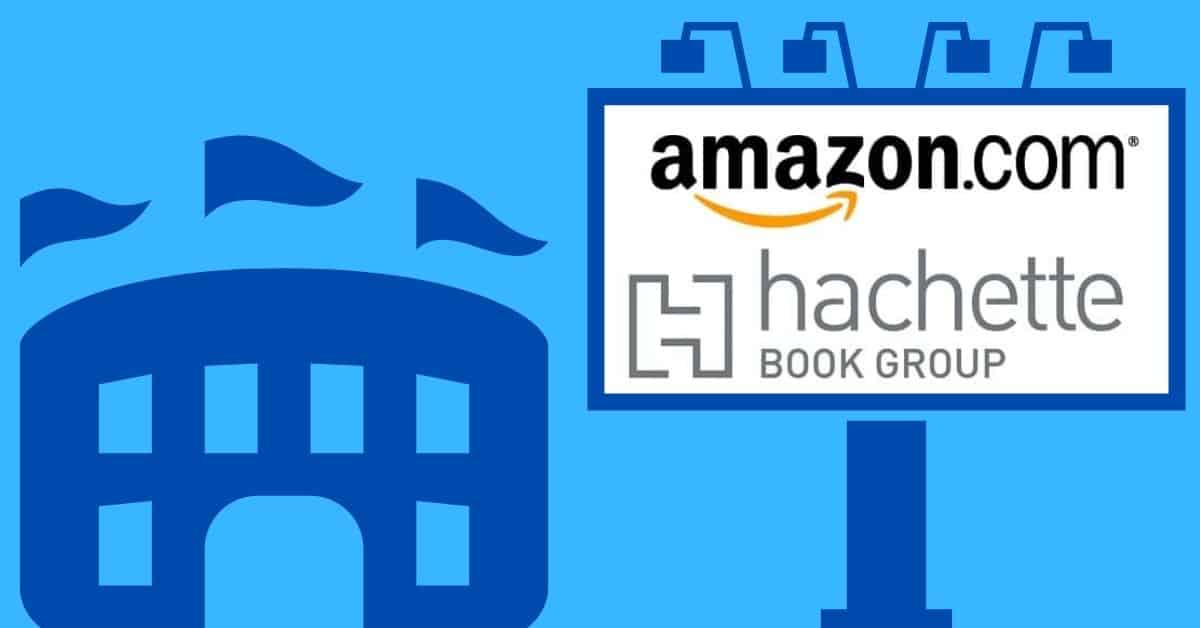 A group of bestselling traditionally published authors – including James Patterson, Scott Turow, and Douglas Preston – engaged in an act of breathtaking hypocrisy on Thursday with an open letter calling on Amazon to end its dispute with Hachette.
The letter is incredibly disingenuous. It claims not to take sides, but only calls on Amazon to take action to end the dispute. It also makes a series of ridiculous claims, notably that Amazon has been "boycotting Hachette authors."
Where do I start? Read More…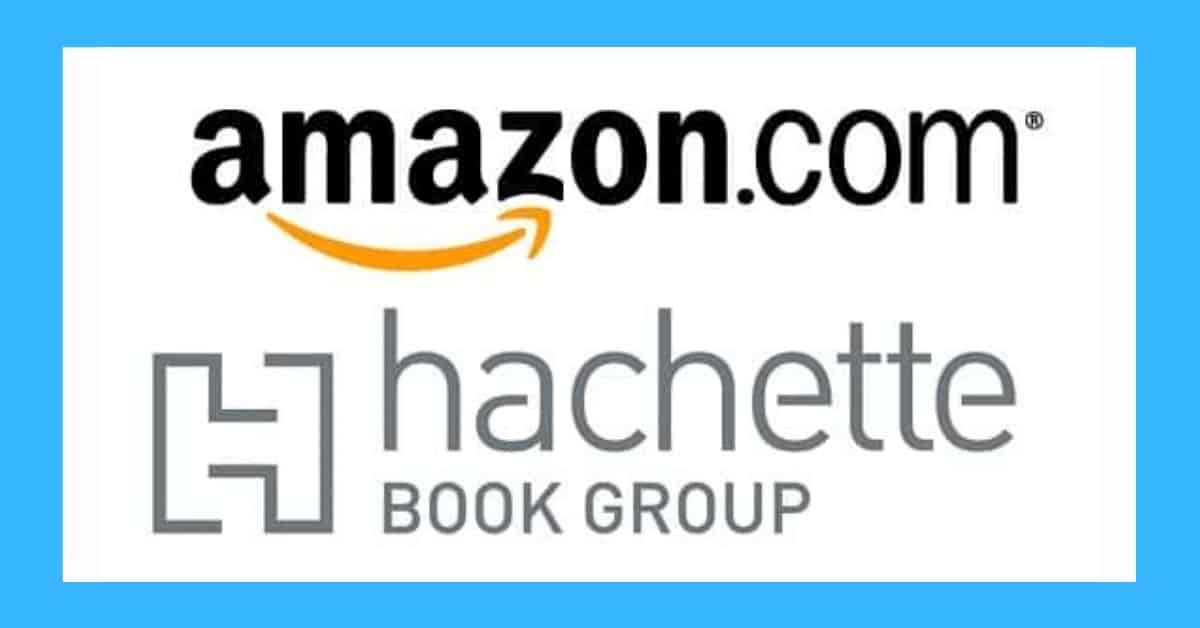 Statements from either side in the Amazon-Hachette dispute have been thin on the ground. Both companies are said to have signed NDAs – restricting formal comments while negotiations are ongoing – but Hachette has been leaking to reporters, and marshaling authors and industry figures in its defense, leading to an extremely one-sided depiction of events in the media.
Which is fine, it's a pretty standard negotiation tactic, and a clever one if media conglomerates like Bertelsmann (part-owner of Penguin Random House), CBS (owner of Simon & Schuster), and NewsCorp (owner of HarperCollins and Harlequin) are rooting for your team.
What concerns me is that media outlets – even those not in the same corporate family as those publishers with a vested interest in the outcome – are taking the Hachette leaks as the complete and unvarnished truth. Read More…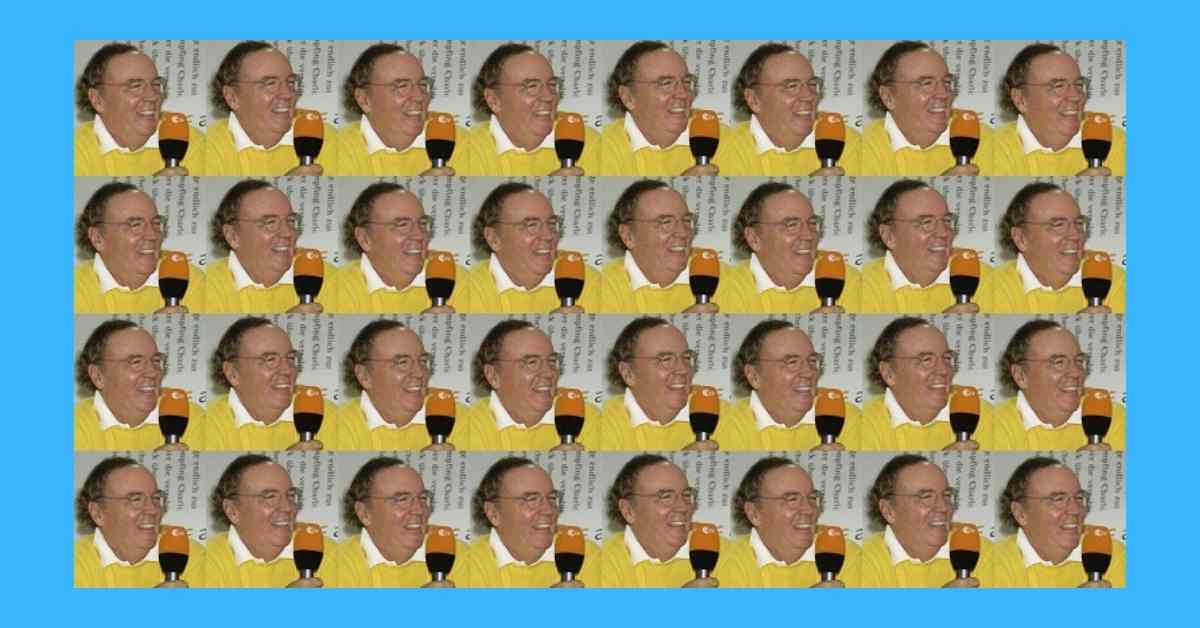 The real discoverability problem in publishing is that readers are discovering (and enjoying) books that don't come from the large publishers. What these publishers have is a competition problem not a discoverability problem.
Amazon regularly gets slated for purported anti-competitive actions, but it has done more to create the digital marketplace than any other company. It has also done more to open up that marketplace to vendors of all shapes and sizes than any other company. Small publishers and self-publishers, for the very first time, have a level playing field with large publishers.
In other words, Amazon has fostered huge levels of competition that rarely get spoken about. Because Big Publishing doesn't want actual competition. It hates actual competition. Read More…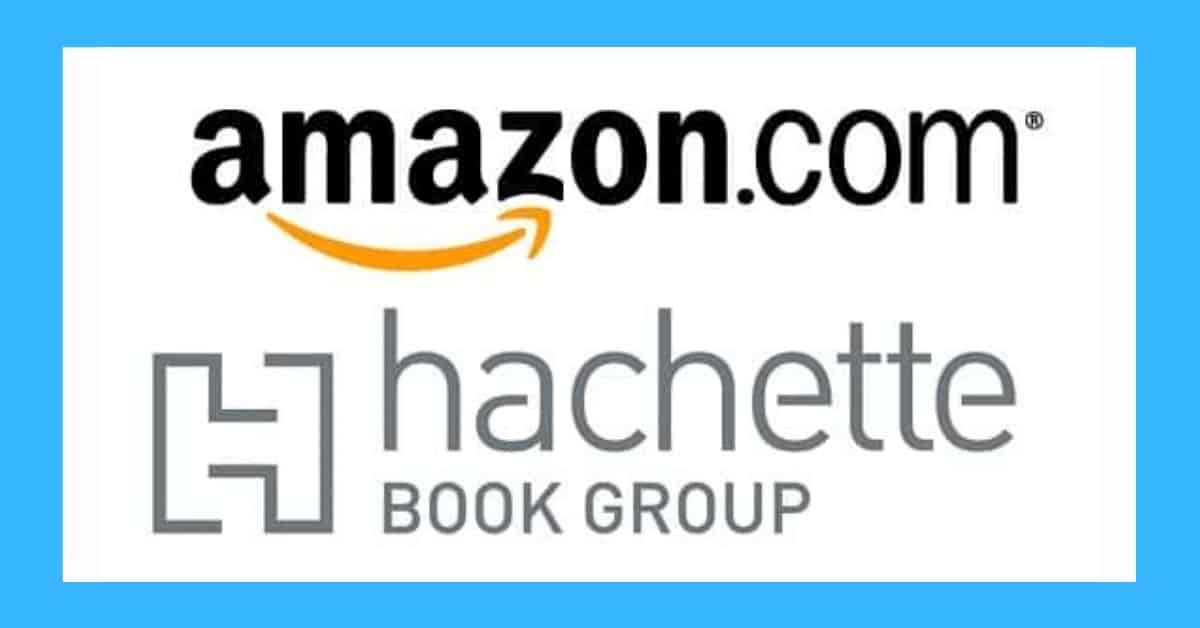 The internet is seething over Amazon's reported hardball tactics in negotiations with Hachette. Newspapers and blogs are filled with heated opinion pieces, decrying Amazon's domination of the book business. Actual facts are thinner on the ground, however, and if history is any guide, we haven't heard the full story. Here's how it started.
In a historical quirk of the trade, publishers and booksellers negotiate co-op deals at the same time as the general agreement to carry titles. (For those who don't know, co-op is the industry term for preferred in-store placement, such as face-out instead of spine-out, position on end-caps, front tables, window displays, and so on.)
At publishers' insistence, the same practice has continued in the online and e-book world, namely that negotiations regarding virtual co-op (e.g. high visibility spots on retailer sites) take place at the same time as discussions over general terms and publisher-retailer discounts. Read More…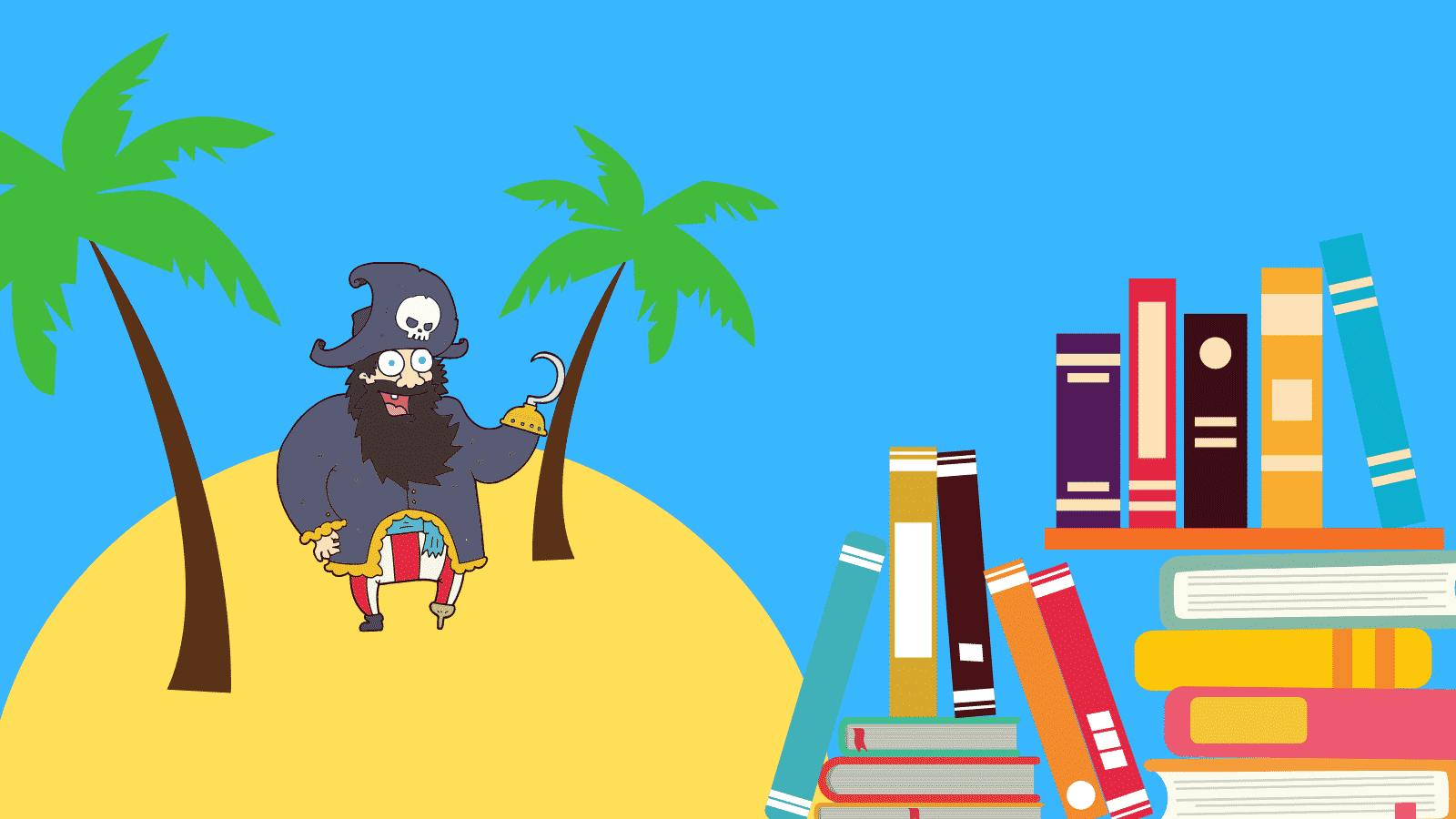 Authors are entitled to take whatever approach they like to book piracy; it's their work after all. That said, I'd like to see if I can convince some of you to approach the issue a little differently, because I think taking a hardline approach can actually be counter-productive.
Everyone saw what happened to the music industry. An MP3 is usually around 5MB; with a good connection, you can download it in sixty seconds or less. An ebook can be as small as 200kb, meaning pirates can download a year's reading material in the same time it takes to grab one album. File-sharing sites are full of ebooks, sometimes in torrents containing over 10,000 ebook files, ready to download in one fell swoop, often including titles available prior to their official release date.
The publishing industry has responded in two ways, both of which are amazingly short-sighted, ineffective, and have served only to alienate the wrong people—you know, those who do pay for books. Read More…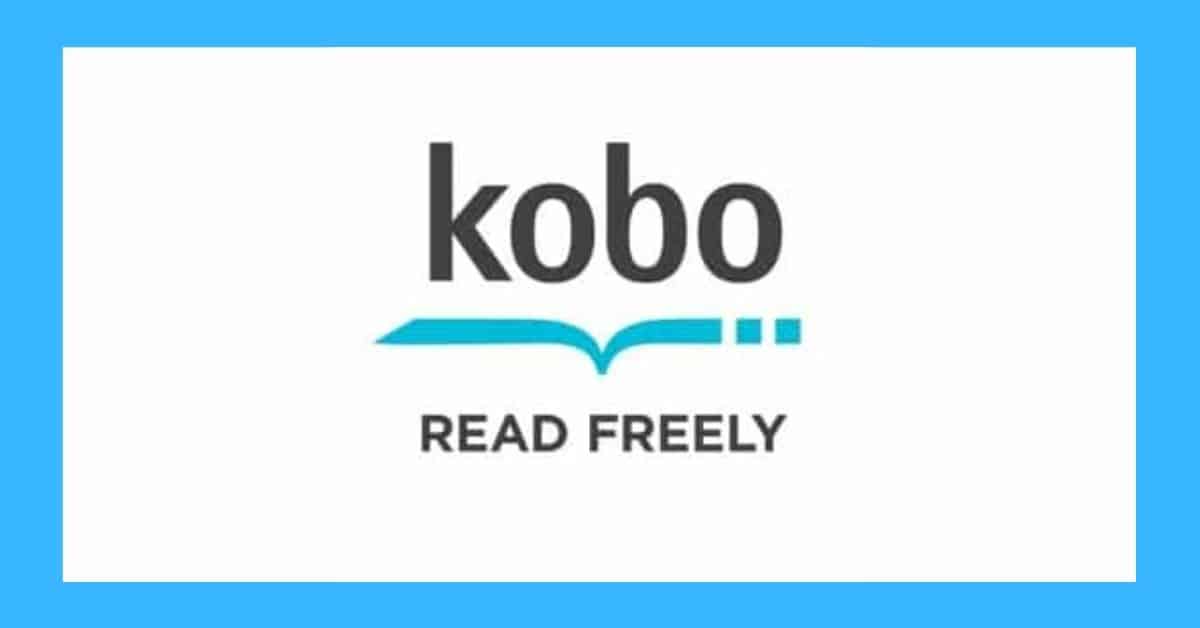 A media firestorm erupted in the UK on Sunday after a tabloid story about WH Smith selling "filth" alongside books aimed at children, which has resulted in Kobo culling huge numbers of self-published titles – most of which have no erotic content whatsoever. This post is from 15 October 2013. It has not been updated except to clean up broken links but the comments remain open. If you are looking for something fresher, head to the blog homepage. It's hard to know exactly how many titles Kobo has pulled. What we do know is that Kobo has removed all 7,883 self-published titles distributed to their store via Draft2Digital, as confirmed in an email from D2D's CEO to affected authors. However, Read More…
^