Are you scared yet? Because you should be scared. Something really bad is about to happen. It affects all of us. Our livelihoods are at risk. The ability to support our families. It's just over the horizon. It could happen any minute. It's coming for all of us! WE ARE DOOOOOOOOOMED. Ahem. I've been around for long enough to know that authors can be a skittish bunch. Probably something to do with our over-active imaginations, with an assist from that old writers' favorite: the whiskey brunch. More seriously, we are going through a period of unprecedented change so it's perfectly normal for people to be a little fearful. I think the disruption we are all experiencing is greater than that Read More…
The Author Earnings team are attempting to do something which hasn"t been done before, and their work can"t be refined and improved unless there is some intelligent criticism of their approach and findings. Today I"ve invited Phoenix Sullivan to blog on the topic. I"ve known Phoenix for a few years now, and if there"s a smarter person in publishing, I haven"t heard of them. KBoards regulars will already know that Phoenix understands the inner workings of the Kindle Store better than anyone outside Amazon. And I can personally vouch for her expertise: she was the biggest influence on (and help with) Let"s Get Visible and also the marketing brains behind a box set I was in, which did very well Read More…
Penguin Random House is speeding up the international expansion of its vanity press operations, while also seeking to integrate them more closely with the traditional side of the business – hoping to counteract flat growth for Author Solutions at a time when self-publishing is booming. Author Solutions launches a new self-publishing service company for the Spanish market next Tuesday – MeGustaEscribir – which contains the usual mix of crappy publishing packages and ineffective, overpriced marketing services, as well as some extremely questionable practices such as reading fees (more on that below). The way the Author Solutions scam typically operates is detailed exhaustively in this post, but here's a brief summary. How Author Solutions Squeezes Newbie Writers Customers are captured through Read More…
Authors United has been spectacularly unsuccessful in its supposed mission to get Amazon and Hachette to agree a deal. By contrast, Simon & Schuster was able to agree a deal in just three weeks – without the intervention of Douglas Preston's group. To be fair, Authors United has been very good at one thing: getting media attention. Perhaps it's time for Douglas Preston to widen the aims of the group and start campaigning on issues which actually matter. It would be great if Authors United could get the media to focus on any of these problems. Alternatively, Authors United could continue to focus on propping up a broken system which only rewards those at the very top (like Douglas Preston, surprisingly). Read More…
Simon & Schuster has agreed a multi-year deal with Amazon covering both e-books and print books. Business Insider reported that negotiations only took three weeks and were concluded two months before the original contract expired. I'm confused, does this mean the end of literary culture or not? Someone needs to run up to Douglas Preston's quaint writer shack to find out. (If you get lost, it's at the back of his 400-acre estate). It also begs a question: what exactly is Hachette holding out for? As everyone knows at this point, Hachette's contract with Amazon expired in March and the two parties have been unable to agree a deal since. The narrative being pushed by the media was that Amazon's desired terms Read More…
Mike Shatzkin is confused. He can't seem to understand why self-publishers spend so much time documenting the ills of the publishing industry. Or, as Shatzkin puts it in one of his typically snappy headlines, "The motivation of the publisher-bashing commentariat is what I cannot figure out." I did a fair bit of bashing myself last week when I said that "Publishing Is Rotten To The Core." I had intended to follow that up with a more positive counterpoint in a couple of weeks, but Shatzkin's post demanded an immediate response. Motivations are less interesting to me than the arguments themselves, and questions about motivations can often be an attempt to avoid the actual issues, or a simple fishing expedition – Read More…
The self-publishing blogosphere usually focuses on making money from genre fiction, and tends to advise producing as much quality work as you can as quickly as possible, and then marketing it aggressively. That's not bad advice at all, but there are many other types of books, several different kinds of authors, and multiple ways you can approach making a living. Joanna Penn (writing as JF Penn) has hit the New York Times and USA Today bestseller lists with her fiction, but also has an extremely popular blog and podcast aimed at writers, as well as several non-fiction books. I invited her along today to talk about her latest – Business For Authors: How To Be An Author Entrepreneur – in Read More…
There is something seriously askew with the supposed values of the publishing business. The most egregious behavior continually gets overlooked, ignored, and swept under the carpet, in favor of pursuing pet targets. As always, I'm conscious of whose agenda this serves and why writers allow themselves to be used as pawns in this game. Exhibit A: Harlequin Amazon is regularly slated for the way it manages its tax affairs. I have written extensively about this before, but, in short, Amazon is using extremely common methods for minimizing its tax bills that are used by every major tech company (and many other multinational corporations too). You can argue these loopholes should be closed (and I would agree), but these actions are Read More…
Amazon launched Kindle Unlimited on Friday, giving self-publishers a big decision to make. The long-rumored subscription service will allow users to download unlimited books for $9.99 a month, and reader reaction has been, from what I can see, overwhelmingly positive – especially because they will be able to test the service with a month's free trial. Writers have been a little more cautious, for all sorts of reasons I'll try and tease out below. The main stumbling block for self-publishers is that participation in Kindle Unlimited is restricted to titles enrolled in KDP Select – Amazon's program which offers various additional marketing tools in exchange for exclusivity. Author compensation will be similar to borrows under the Kindle Owners' Lending Library – Read More…
Last Friday we were treated to a story from the Op-Ed pages of the New York Times, where Tony Horwitz claimed "I Was A Digital Bestseller" then complained about how little money this made him, and how he would now stick with traditional, print publishers as a result. Then this Op-Ed was held up – in outlets like Gawker – as another example of how writers have it so tough in this scary new digital world which is going to lead us all into penury. Just like the story I wrote in January – Fake Controversy Alert: Hitler's Mein Kampf Was Not A Digital Bestseller – the key "fact" in Horwitz's tale of woe doesn't hold up to scrutiny. Can Read More…
Since the huge shift to online purchasing and e-books, a common meme is that there is some kind of "discoverability" problem in publishing. The funny thing is readers don't seem to have any problem finding books they love. Any readers I talk to have a time problem – reading lists a mile long and never enough hours in the day to read all the great books they are discovering. The real discoverability problem in publishing is that readers are discovering (and enjoying) books that don't come from the large publishers. What these publishers have is a competition problem not a discoverability problem. Amazon regularly gets slated for purported anti-competitive actions, but it has done more to create the digital marketplace Read More…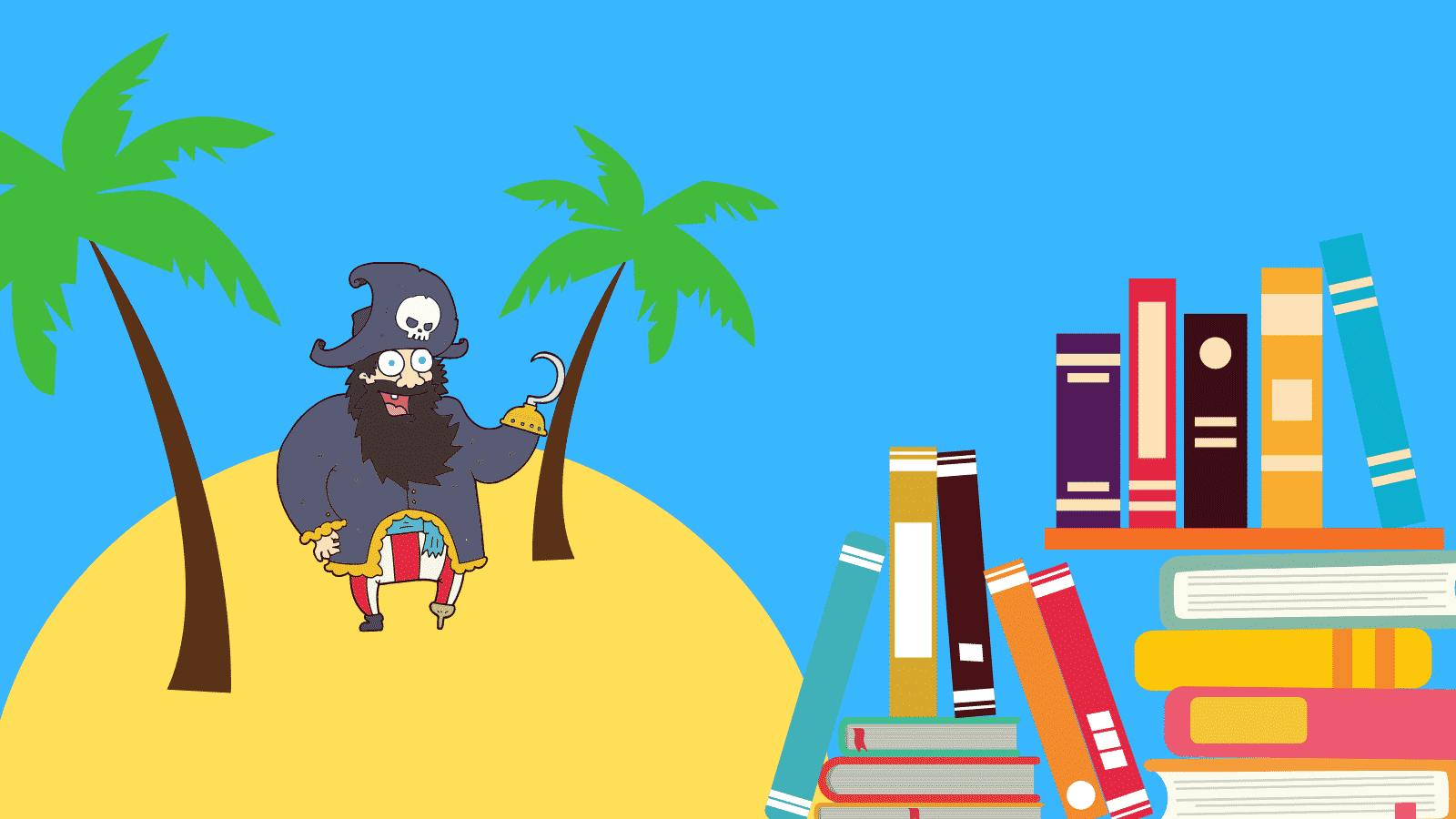 Authors are entitled to take whatever approach they like to book piracy; it's their work after all. That said, I'd like to see if I can convince some of you to approach the issue a little differently, because I think taking a hardline approach can actually be counter-productive.
Everyone saw what happened to the music industry. An MP3 is usually around 5MB; with a good connection, you can download it in sixty seconds or less. An ebook can be as small as 200kb, meaning pirates can download a year's reading material in the same time it takes to grab one album. File-sharing sites are full of ebooks, sometimes in torrents containing over 10,000 ebook files, ready to download in one fell swoop, often including titles available prior to their official release date.
The publishing industry has responded in two ways, both of which are amazingly short-sighted, ineffective, and have served only to alienate the wrong people—you know, those who do pay for books. Read More…
The London Book Fair is underway again which makes it a perfect time to review the list of suggestions I presented to KDP last year. As regular readers will know, I crowd-sourced a list of feature requests, bug fixes, and common problems via my blog and the most popular self-publisher hangout, Kboards. The KDP reps at the Fair spent a great deal of time going through your list of suggestions. They asked for clarification at various points and I was able to follow up with them by email afterwards. At the same time, a parallel effort led by Marie Force, Laura Florand, and Diana Peterfreund presented a similar list of suggestions at NINC in October last year. There were probably Read More…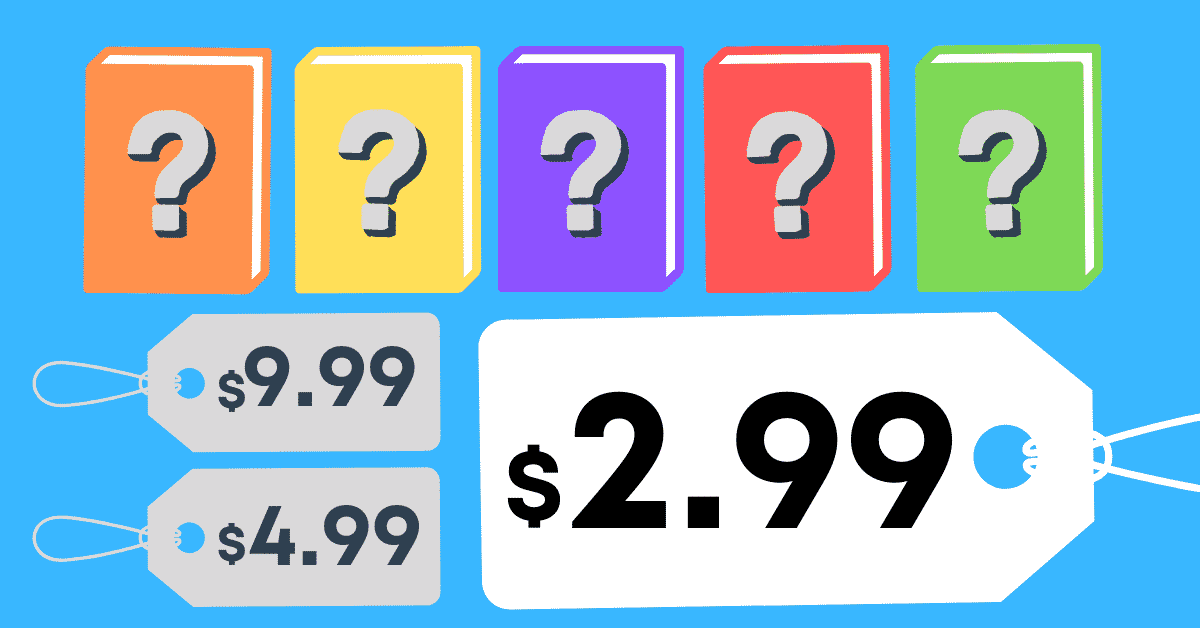 Do bargain basement prices indicate low quality? Will a 99c price tag actually reduce the value a reader places on a book? That's a harder question to answer. I think this is true in some cases for some readers, but I also think it's massively overstated.
It's hard to sell a book at any price if you have a crappy cover, insipid blurb, wonky formatting, a flaccid sample and tons of terrible reviews (which are all cues to the reader about the value of the product).
But if you have a striking, professional cover, an enticing blurb, clean formatting, a sample which grabs readers right away and lots of great reviews, then you can avoid any negative association with a lower price. Or, at least, the number of readers you will gain through lower prices will greatly exceed any you might lose through such negative associations. Read More…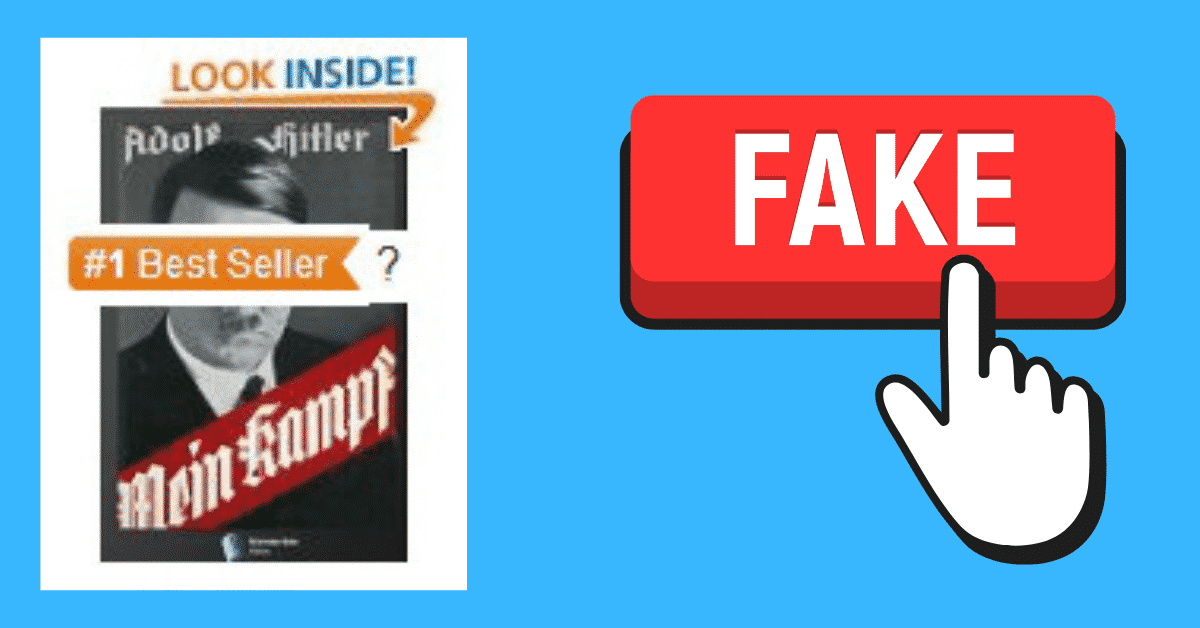 Mein Kampf becoming a bestseller out of nowhere is the kind of thing that any reasonable person might have concerns about. It's also the kind of headline which makes savvy sub-editors salivate over viral potential. And so it proved in 2014 when this story first went around the world. There was just one problem: it wasn't true. Hitler's pre-war memoir Mein Kampf was declared a digital bestseller, leading to a global bout of media hand-wringing and pontificating. One excitable commentator even suggested it was a sign the second Holocaust was imminent. Hitler's "bestselling" performance was first reported by Chris Faraone at Vocativ in January 2014 under the headline Kindle Fuhrer: Mein Kampf Tops Amazon Charts. Then it spread like wildfire. Read More…
^